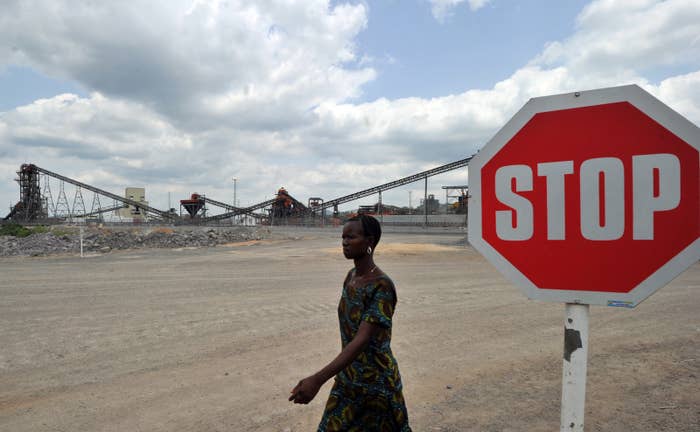 When Israeli tycoon Beny Steinmetz signed a deal for a 50% stake in one of the world's richest mineral deposits, he expected it would rake in the kind of money that had propelled him to the top of global rich lists. As a prolific buyer of De Beers' diamonds, and a supplier to the likes of Tiffany & Co., Steinmetz was used to maneuvering the murky world of mining. The Simandou mine, filled with iron ore and located in a remote forest in West Africa's Guinea, was supposed to be no different.
But Steinmetz's investment, made in 2008, sucked him into a scandal of staggering proportions. The first cracks appeared when a new government came to power in 2010 and began investigating mining contracts. Since then, there have been raids on offices linked to the billionaire in Switzerland, alleged associates nabbed by FBI stings, purported allies turned informants, and a lengthy and bitter public battle with the current government of Guinea, where an independent inquiry concluded that he acquired the stake through corruption under former dictator Lansana Conté. Steinmetz's company, BSG Resources Ltd. (BSGR), denies paying any bribes and all other charges against them.
The scandal has gone on for years now as investigators build their case, attempting to show that BSGR used a shell company to bribe the wife of the country's former dictator in exchange for their stake in a mine valued at $4 billion — for which they paid nothing. That Mamadie Touré took bribes isn't in question. But there was always one piece missing — how do you go about proving the bribes came from BGSR? Now that may be about to change.
On Sunday, journalists around the world, coordinated by the International Consortium of Investigative Journalists (ICIJ), began publishing information from one of the top offshore law firms in the world, Mossack Fonseca. Within the documents, called the Panama Papers, is an email that may hand transparency campaigners their evidence.
"BSG uses off shore companies and structures as part of its legitimate and fiscally responsible tax planning," a spokesman for the company, which goes by both BSG and BSGR, wrote to BuzzFeed News by email in response to questions about information within the Panama Papers. "When relevant disclosure of these arrangements is required by law or regulators it is given. There has been no wrongdoing by BSG."
An independent inquiry in Guinea — later accepted by the government — did not think the same. It concluded in 2014 that BSGR acquired its mining permits through "corrupt practices," and stripped the company of them.
The mining sector is one of the worst afflicted by corruption, but nailing it has been notoriously difficult. It has been estimated that Africa loses at least $50 billion annually — though some estimates put it three times as high — through illicit outflows that are then stashed in tax havens like Panama. Anti-corruption and pro-transparency organizations like Global Witness now hope that the information in the Panama Papers — including names linked to Steinmetz — may expose the corrupt practices underpinning what has come to be known as "the deal of the century."
The confidential documents from Mossack Fonseca, which were leaked to German newspaper Suddeutsche Zeitung and shared with the ICIJ and more than 100 news organizations worldwide, names at least 18 Africans so far. Almost all of them are linked to the continent's vast natural wealth industry, which routinely enriches African elites while doing little to improve the lives of most citizens. Journalists have so far examined only a fraction of the 11 million documents that were leaked.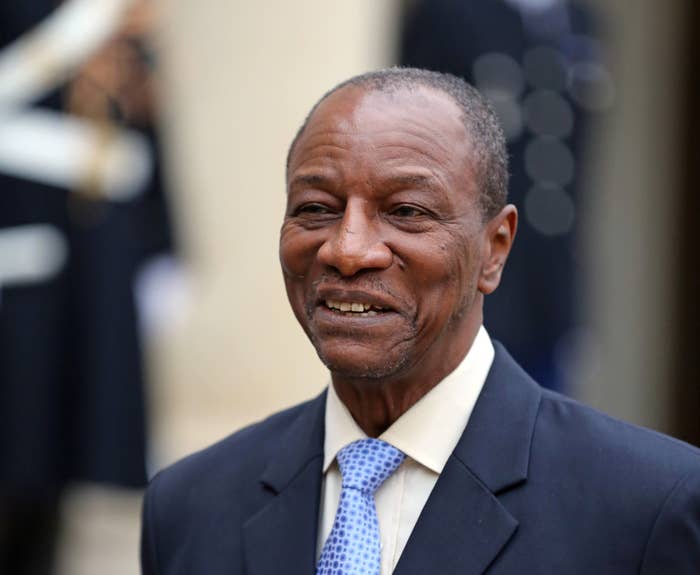 On the surface, Steinmetz's investments in Guinea, a country that consistently languishes at the bottom of global poverty indexes, appeared straightforward enough. Buried beneath the Simandou mine, in the country's hilly interior, were thousands of tons of iron ore needed to fuel a global construction boom. In 2008, government officials accused the mine's operator, British-Australian mining giant Rio Tinto, of deliberately leaving it fallow for over a decade, mainly to block competitors from acquiring it while they themselves concentrated on other mines. The government stripped Rio Tinto of ownership in 2008 and handed half of the mine's four concessions to Steinmetz's company, BSGR.

The dramatic change in ownership was pushed through just a few days before former dictator Lansana Conté died at age 74 in December 2008. BSGR didn't actually pay for the mine, but instead pledged to invest $165 million into exploring and upgrading it. Two years later, they sold 51% of their stake to another company — this time for $2.5 billion.
Put another way, BSGR netted a profit of some $2.2 billion — then worth twice the entire GDP of Guinea — in return for investing just $165 million. That prompted Mo Ibrahim, the Sudanese billionaire whose foundation promotes good governance in Africa, to ask whether "the Guineans who did that deal" were "idiots, or criminals, or both."
Investigators from Global Witness believe BSGR's backdoor entrance to the deal was Touré, Conté's fourth wife. She has told investigators she was offered millions in bribes by a representative of BSGR in exchange for guaranteeing they got the concessions.
Alpha Condé, who was elected president in 2010, vowed to crack down on corruption in the mining sector upon coming to power, and looked into the deal as part of that pledge. Using evidence from the Guinean government's report, the FBI and Department of Justice began their own probes into whether the Foreign Corrupt Practices Act had been violated. FBI agents had Touré, the former dictator's wife, wear a wire and tape a conversation in which a BSGR representative, a French citizen named Frederic Cilins, offered her millions of dollars to destroy potentially incriminating documents. When agents later swooped in on Touré's Florida property, where she was then living, they seized $1 million worth in assets, including properties and restaurant equipment they claimed were connected with the alleged bribes. Cilins was jailed for two years on charges of obstructing an anti-corruption investigation.
From there, though, the trail became too tangled to trace. Transcripts from the wiretaps, released by the Guinean investigations team, include a conversation in which Cilins tells Touré to destroy apparently corrupt contracts "urgently" — instructions he says come directly from Steinmetz. The Guinean probe had found checks and contracts purportedly exchanged between the two, which it said were evidence of the bribes.
BSGR has argued in court that Cilins was not a formal employee at the time and therefore his actions were independent of the company, and said the evidence from the Guinean probe is "fabricated," Global Witness campaigners said. Steinmetz is also suing the company for their reports.
"Investigators are trying to prove that BSGR bribed its way to getting Simandou and for that they need access to the offshore documents," Daniel Balint-Kurti, a Global Witness researcher, told BuzzFeed News. "One of the important things the Panama Papers is doing is revealing the ownership of secret companies like Onyx and Pentler, which were shrouded in mystery."
These two companies are at the heart of the investigations. One payment of at least $2 million was made to Touré through Matinda, a company incorporated in the British Virgin Islands that she owned, and which in turn had received that cash from a company called Pentler Holdings Ltd., according to documents that form the basis of the indictment by the feds. Co-founded by Cilins, Pentler itself came under investigation by Mossack Fonseca's legal department in 2014, as they tried to determine the owner behind it. The question came down to Onyx — a company that helped incorporate Pentler.
"Onyx is important because it set up … Pentler Holdings, a shadowy offshore company that signed corrupt deals in one of the world's biggest mining scandals," Leigh Baldwin from Global Witness told the ICIJ.
And here's where BSGR comes back in. Onyx is a company that provides administrative and management services for BSGR. Onyx's chief executive is also a director on the board of BSGR.
BSGR has described Onyx as wholly separate and fully independent. Mossack Fonseca, according to the leaked Panama documents, came to a different conclusion in 2014: "They are the same," an email from the Mossack Fonseca's compliance department said.
"This email tightens the noose around BSGR. It makes it much harder for them to argue that they were independent of the companies involved in the Simandou bribery case," Global Witness's Balint-Kurti told BuzzFeed News.
BSGR claims the Guinean government are corrupt, and have launched a case against them which will open in January 2017. Neither Steinmetz nor BSGR have been charged in the Swiss or American inquiries, which are both in the preliminary stages. "When it goes to court, we can expect BSGR to use the same argument it's been using in public, which is that whatever [bribes were paid] did not engage BSGR or Beny Steinmetz," Balint-Kurti said.