How can you tell when a country's economy is tanking? In the case of Nigeria, a clear sign is when you go to KFC and find you can get chicken but not fries.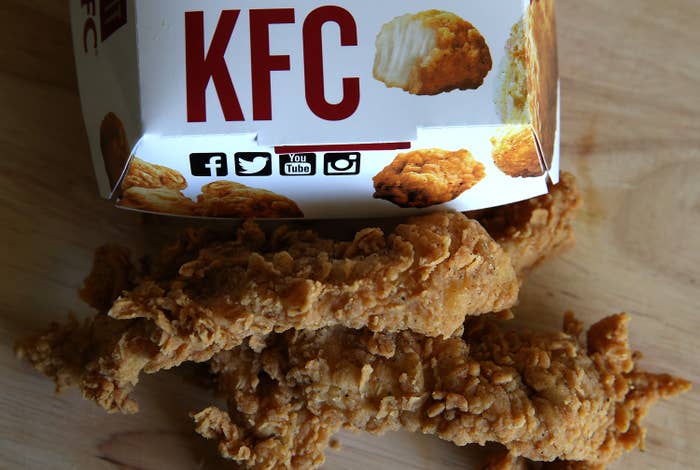 Nigerians across the country hoping to get their hit of the Colonel's fried goodies are being told by cashiers that chips are off the menu because there are no dollars to buy potatoes. Really.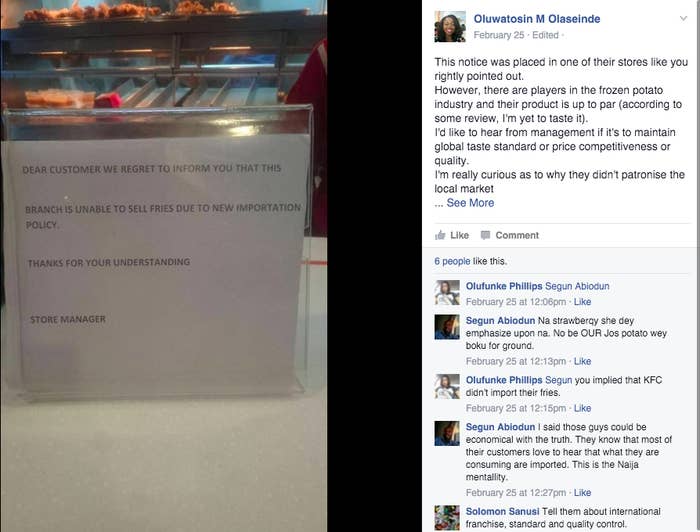 Would-be customer Olufunke Phillips found herself in the weird position of having a KFC cashier explain to her that she couldn't get fries because of foreign exchange rates. She wrote a Facebook post on it that has since gone viral.
So what do KFC side orders have to do with foreign exchange rates? It's all to do with oil prices.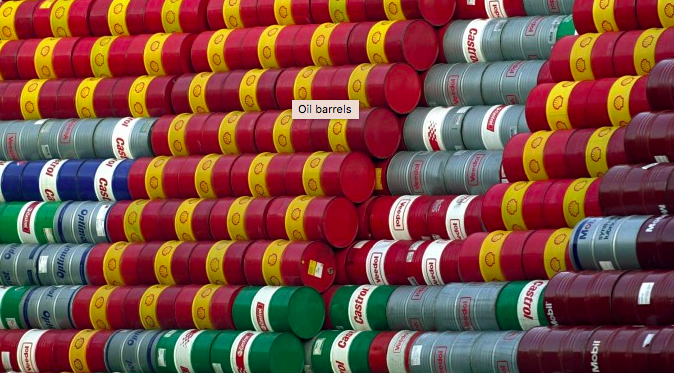 But oil-producing countries are struggling — prices have crashed from over $100 a barrel two years ago to 13-year lows this year.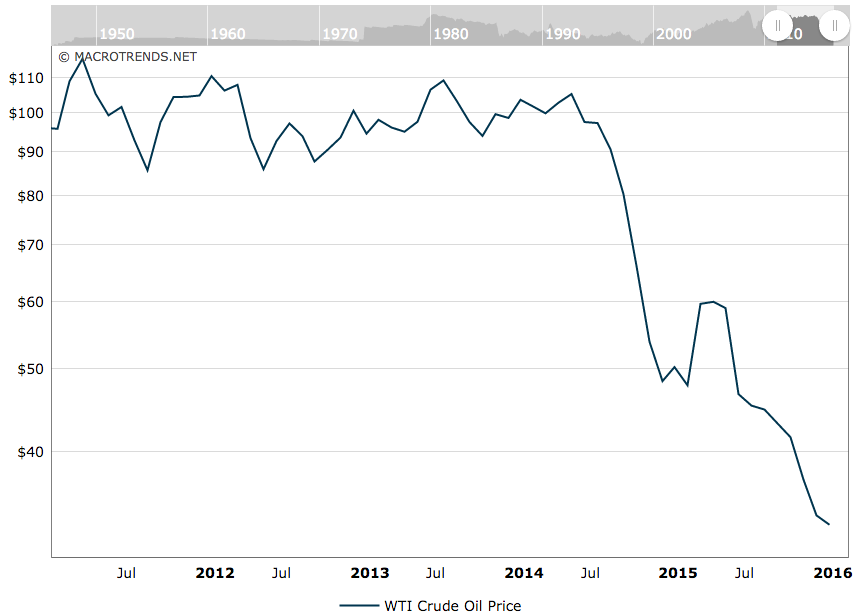 Some countries, like Saudi Arabia and Norway, have buffers in place for when oil prices drop. Not so Nigeria, which squandered its oil savings during the good times, leaving it to starve in lean times.
This is a problem because Nigeria buys pretty much everything from abroad, from toothpicks to textiles, potatoes to plastic flowers. That imbalance is throwing the local currency, the naira, into chaos.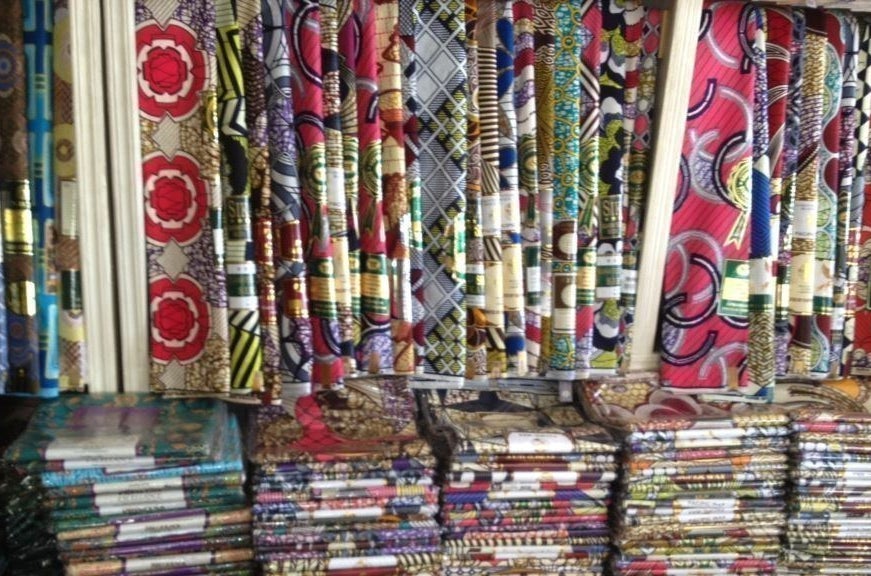 Nigeria used to have a thriving manufacturing industry. But it fell to the wayside with the discovery of oil in the 1950s. In many cases, Nigerians are forced to import things they grow or produce but can't refine due to crippling electricity shortages.
For example: Nigeria spends over $200 million a year on importing fruit juices, although it's the world's second-biggest grower of citrus fruits.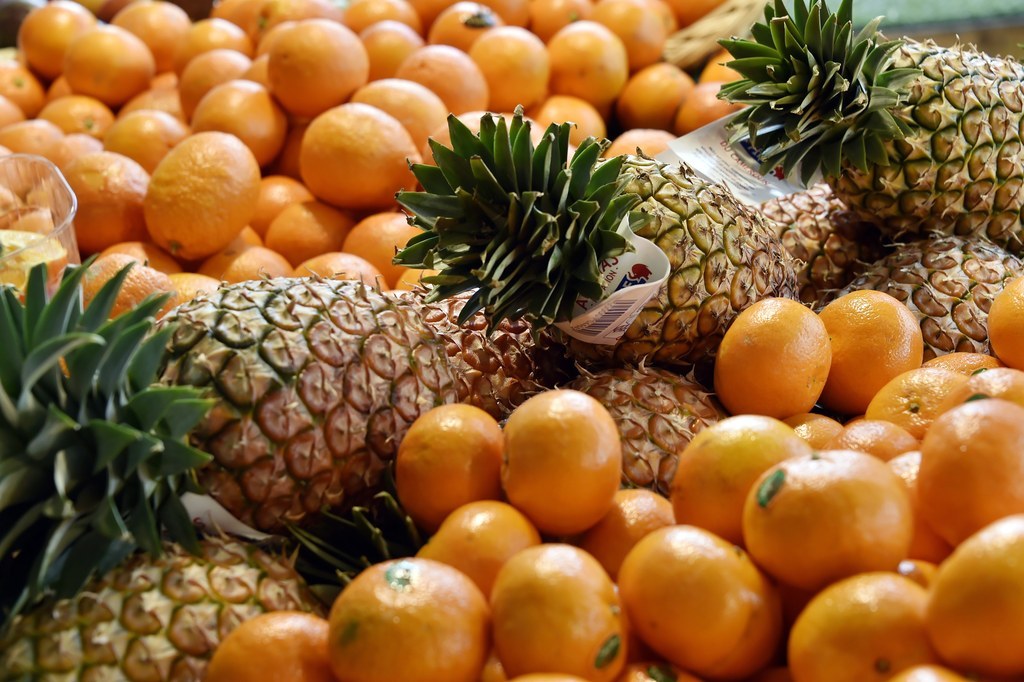 Officials have tried various ways to fix the cash flow problem. First they used monetary policy — basically a fancy phrase for central banks tinkering with interest rates and money supply and hoping the right combo will stop the economy from tipping over.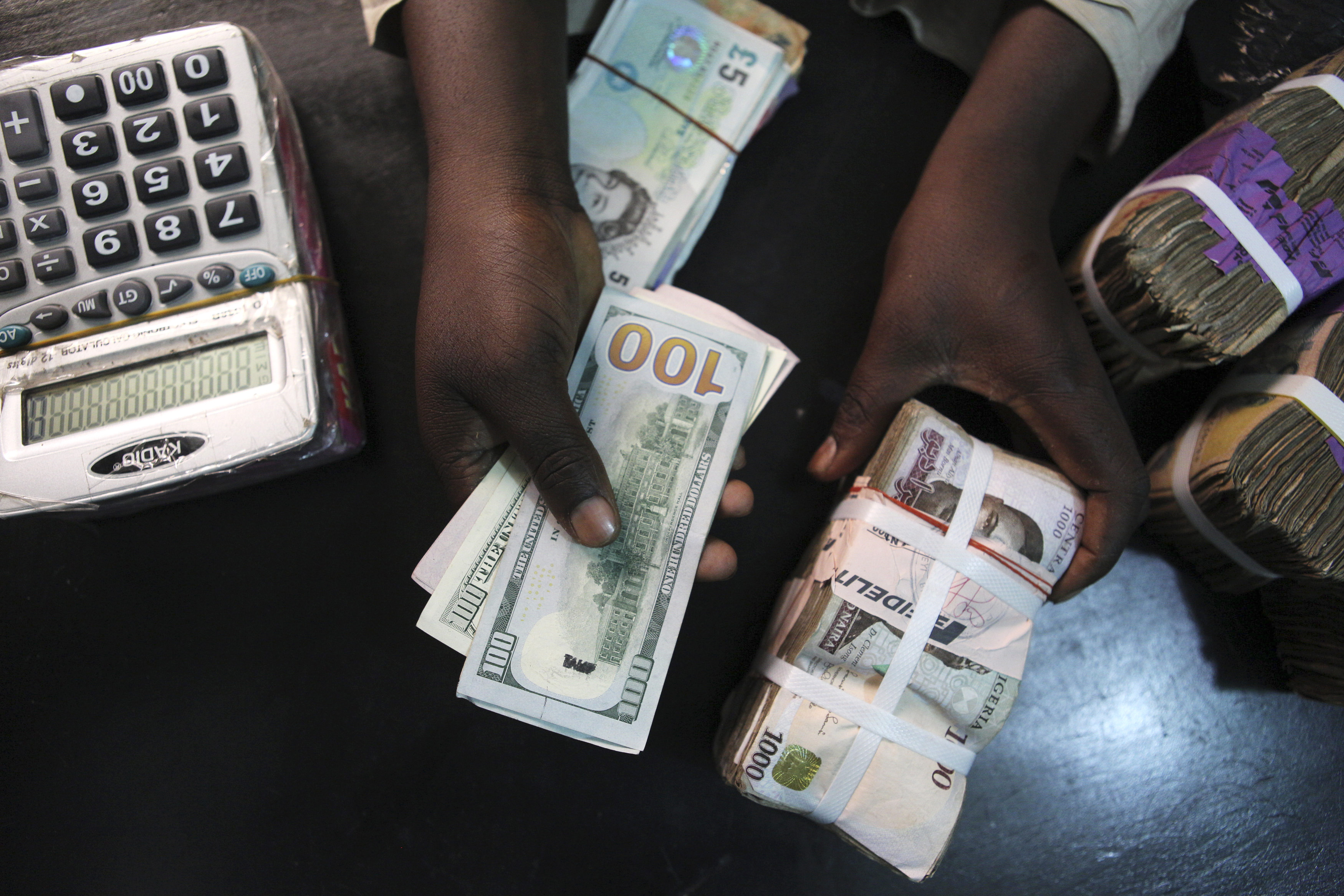 (SPOILER: It did not work.)
The scarcity of dollars has created the kind of atmosphere normally associated with Black Friday. Or Supermarket Sweep.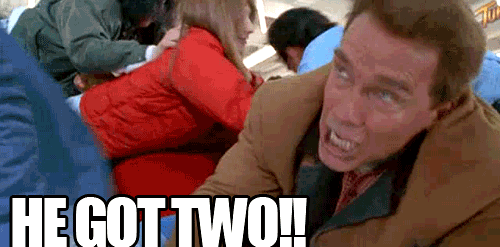 Not that people are going around knocking each other out in supermarket aisles. But black-market traders are acting like a guy with a giant trolley, vacuuming up all the scarce dollars at cheap rates and then reselling them at a much higher price.
This is because the Central Bank of Nigeria has frozen exchange rates at 197 naira to a dollar.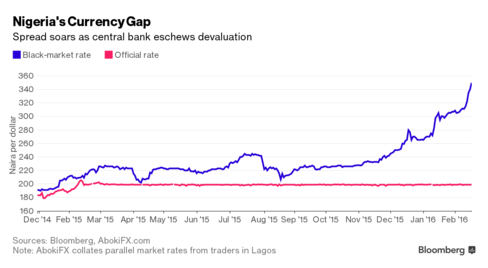 This month, a new solution — or, well, a new hashtag with an accompanying official song at least — was born.
The campaign has taken off on Twitter, championed by Senator Ben Murray-Bruce, otherwise known as "Mr. Common Sense."
He's encouraging Nigerians to wean themselves off their addiction to foreign goods.
His tweets on the many foreign products Nigerians use that could be substituted for local variants have gripped Nigerian Twitter.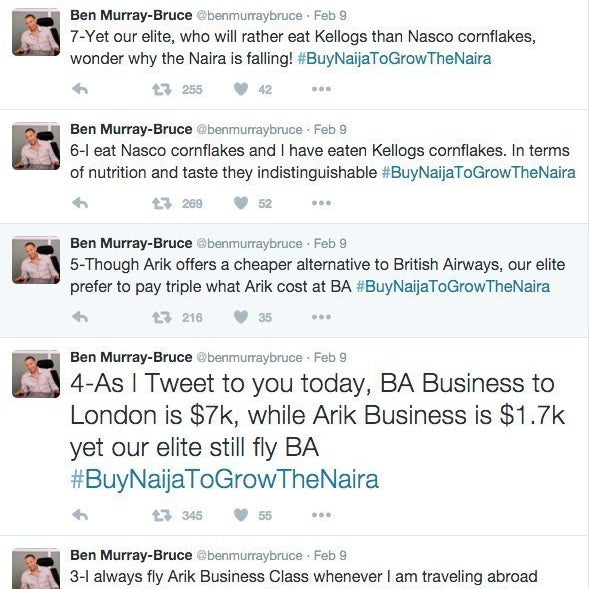 He's given a long list of suggestions to replace foreign goods, from Quaker Oats...
...to champagne, which he suggests replacing with popular, cheap, locally brewed palm wine. (That one has had mixed reactions.)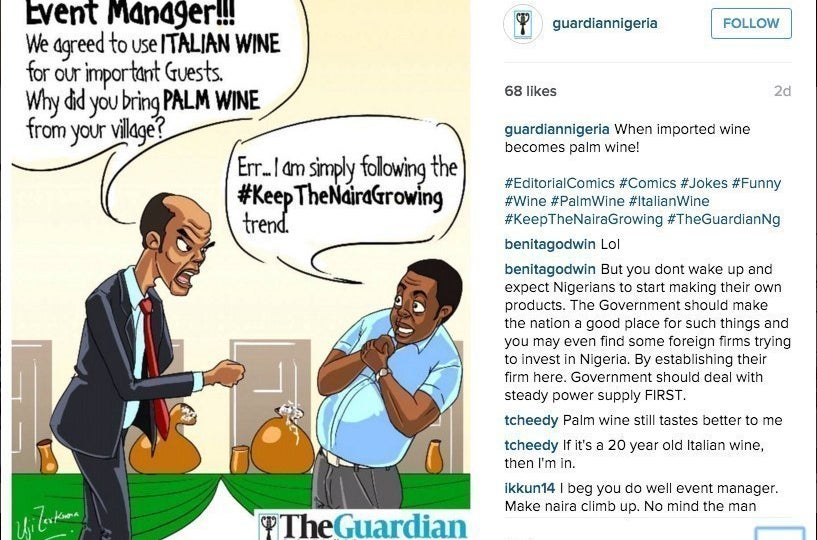 Sales of the locally sourced products he buys and tweets about have apparently shot up.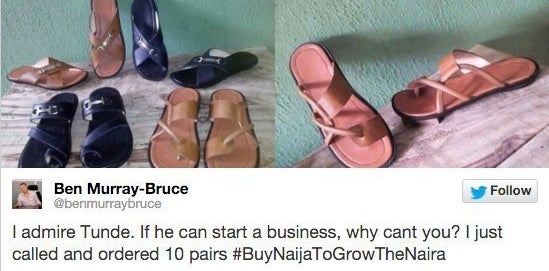 His timeline has been flooded with made-in-Nigeria goods.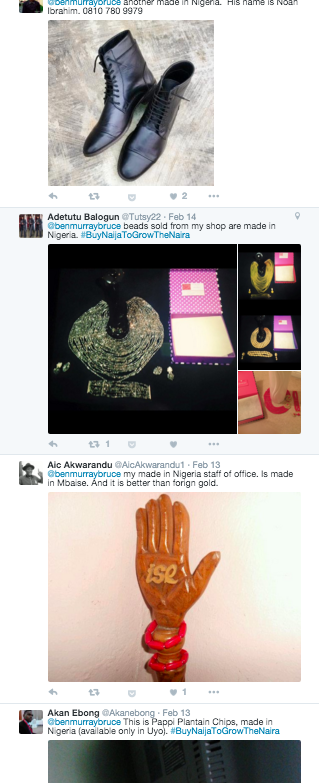 And he's led by example, buying made-in-Nigeria cars.
And more cars.
And staff cars.
And don't forget bulletproof cars too.
Some people feel very strongly about the campaign.
Others feel the "buy Naija" campaign get K-leg*.
And even if the sentiment behind "buy Naija" isn't necessarily misplaced, history isn't on Nigeria's side.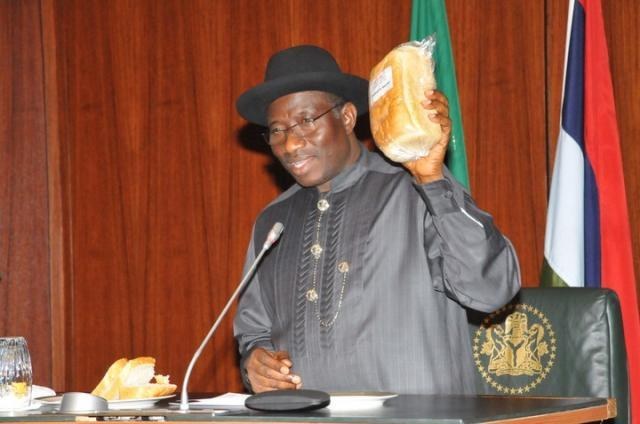 So until the day razor blades are made in Nigeria...
...the slogan ~probably~ won't have much impact on the ground.