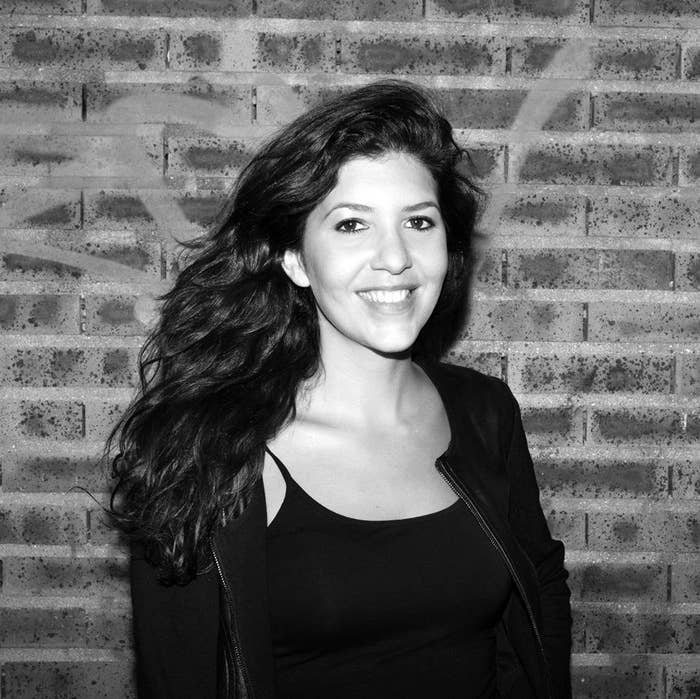 Leila Alaoui, a 33-year-old photographer best known for her work on identity and culture, died days after she was shot and wounded during last week's hotel attack in Burkina Faso.
A Franco-Moroccan national, she was on assignment for Amnesty International for a project called My Body My Rights and focusing on early marriage in Burkina Faso and Mali. She was killed alongside her driver, Mahamadi Ouedraogo, when gunmen attacked the Cappuccino café. Witnesses who described the hourslong siege on Friday said the attackers were targeting foreigners.
"It is with great sadness that we learned of the death of Leila Alaoui. Leila was working on a project with our international secretariat," the organization tweeted on Tuesday.
Leila was shot in the leg and thorax, Amnesty said, and was taken to hospital, where she was stabilized after an operation. A medical evacuation was being prepared when she died of a heart attack on Monday night.
A Facebook post from her mother, widely shared on social media, said she had been shot in five different places and undergone a six-hour operation. Christine Alaoui praised the NGO, Burkinabe hospital staff, and the Moroccan Embassy for their actions following the attack. But said she was "a very angry French citizen" after the French consulate "was above it all" and did little to help.
Morocco's ambassador to Burkina Faso said Leila died around 9 p.m. on Monday evening. She is due be repatriated to Morocco.
Friends of Alaoui also took to social media to vent their frustration and anger at France's perceived inaction.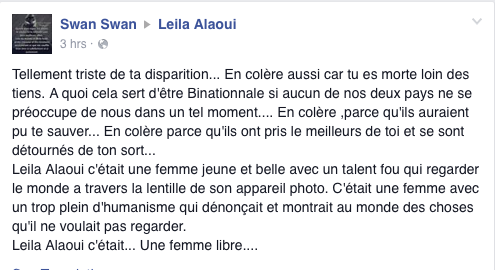 "So sad about your disappearance… Also enraged because you died far away from home. What is the use of being dual national if neither of our two countries take care of us at such a moment… Enraged because they could have saved you… Enraged because they took the best of you then turned away from your death… Leila was a young and beautiful woman, with mad talent, who saw the world through her camera lens. She was a woman with so very much humanity, who denounced then showed the world things it didn't want to see. Leila Alaoui was a free woman."
Leila was born in Paris and spent her childhood in Morocco, before moving to New York to study documentary photography. Leila's works had been included in Paris's first Biennale of Contemporary Arab World Photography, an exhibition that aimed to rise above the West's clichéd view of the subject.
The portraits, called The Moroccans, were snapped in a small, portable studio that Leila took with her during a road trip across Morocco, where she went to weekly rural markets.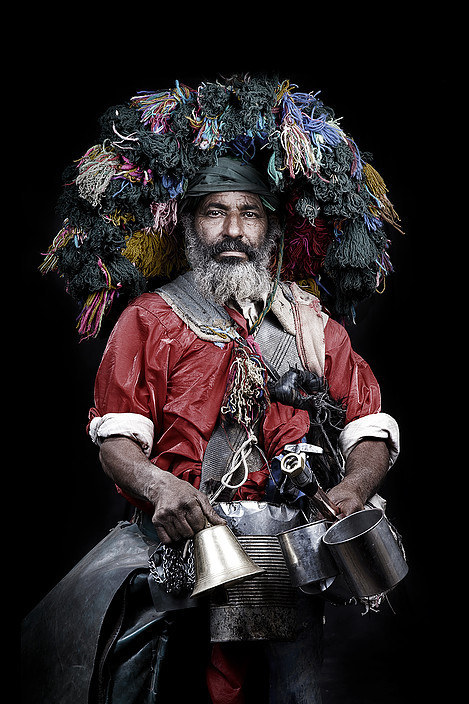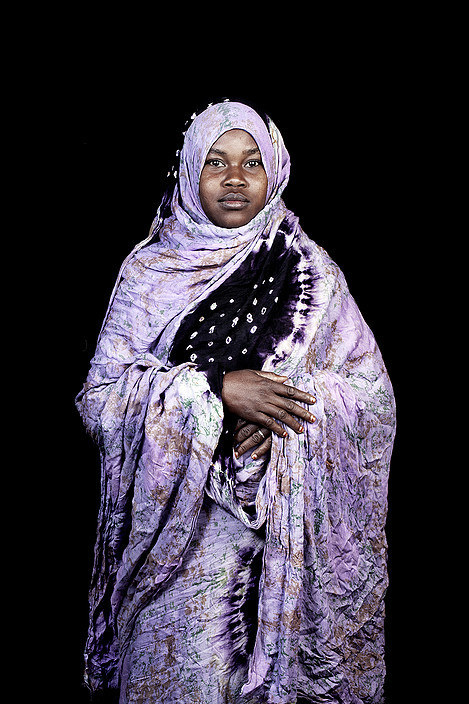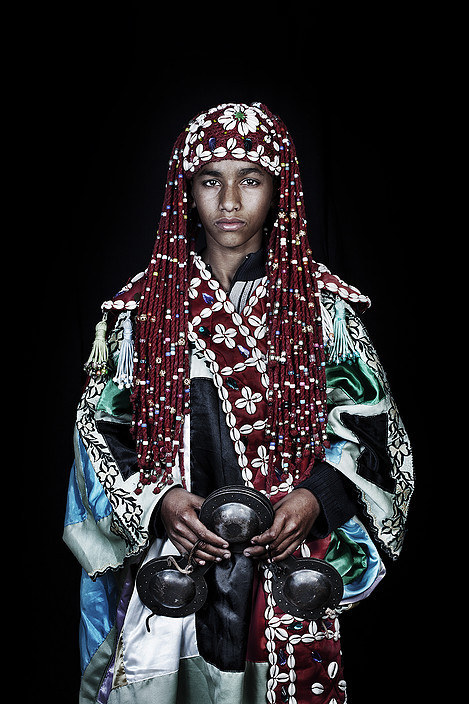 In another multimedia documentary, Alaoui tackled the subject of migrants in Morocco, a hub for undocumented migrants trying to cross the Mediterranean to Europe.
"In my eyes, these stories were constant reminders of deep-rooted social injustice. My French-Moroccan identity gave me the privilege of crossing borders freely while others couldn't," she told Al Jazeera. "As a Moroccan, I felt very ashamed and felt some kind of responsibility to fight against the violent treatment of sub-Saharan migrants, who because of their 'clandestine' status are deprived of basic human rights."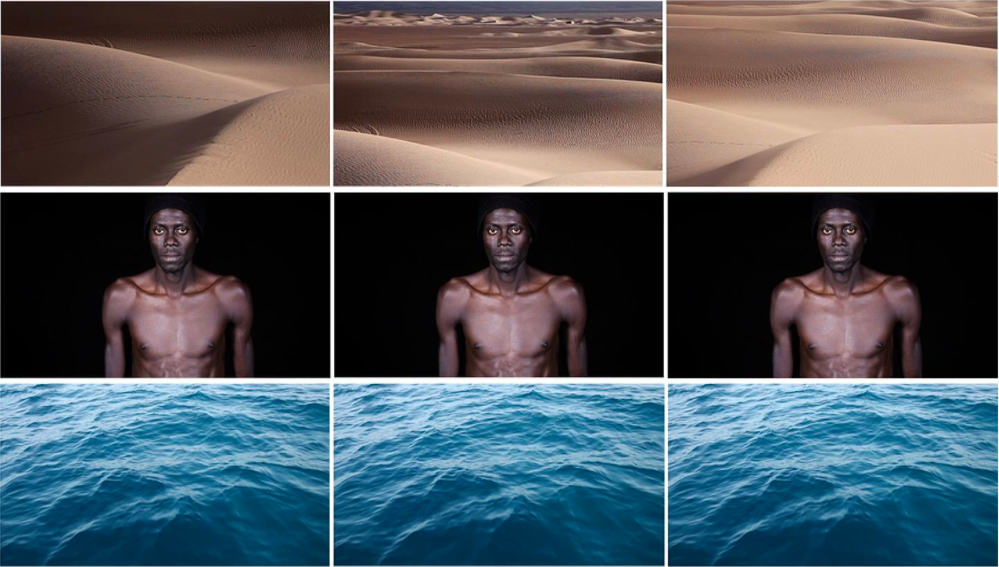 Her work had also been showcased in Buenos Aires, New York, and Tunis and at the Cairo Video Festival. Among her other recent works was a campaign for NGOs called "The Everyday Heroes of Syria," photographed in Lebanon, Jordan, and Iraq.
Following news of Alaoui's death, tributes poured in online from around the world, from Thailand to the United States and across North and West Africa.