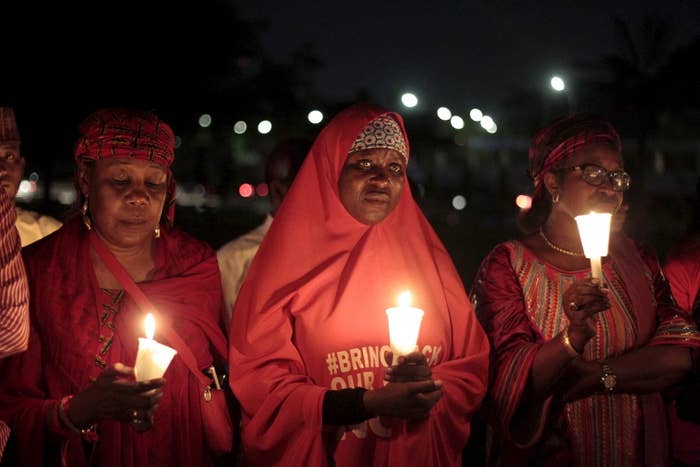 One of the schoolgirls abducted by Boko Haram from Chibok two years ago was found on Tuesday night, activists who campaigned for their release told BuzzFeed News.
Amina Ali Nkeki, who is the first Chibok schoolgirl to return home, said at least some of the other 218 kidnapped girls are still alive.
According to two activists, Nkeki was found wandering in the bush on the borders of Sambisa, the vast, dry forest nearly 40 miles south of the state capital Maiduguri, which Boko Haram has used as a base during its eight-year-long war in Nigeria. In addition to killing 15,000 and displacing over 2 million, the sect has abducted women, men, and children to use them as fighters or sex slaves. Hundreds remain in captivity alongside the kidnapped Chibok girls.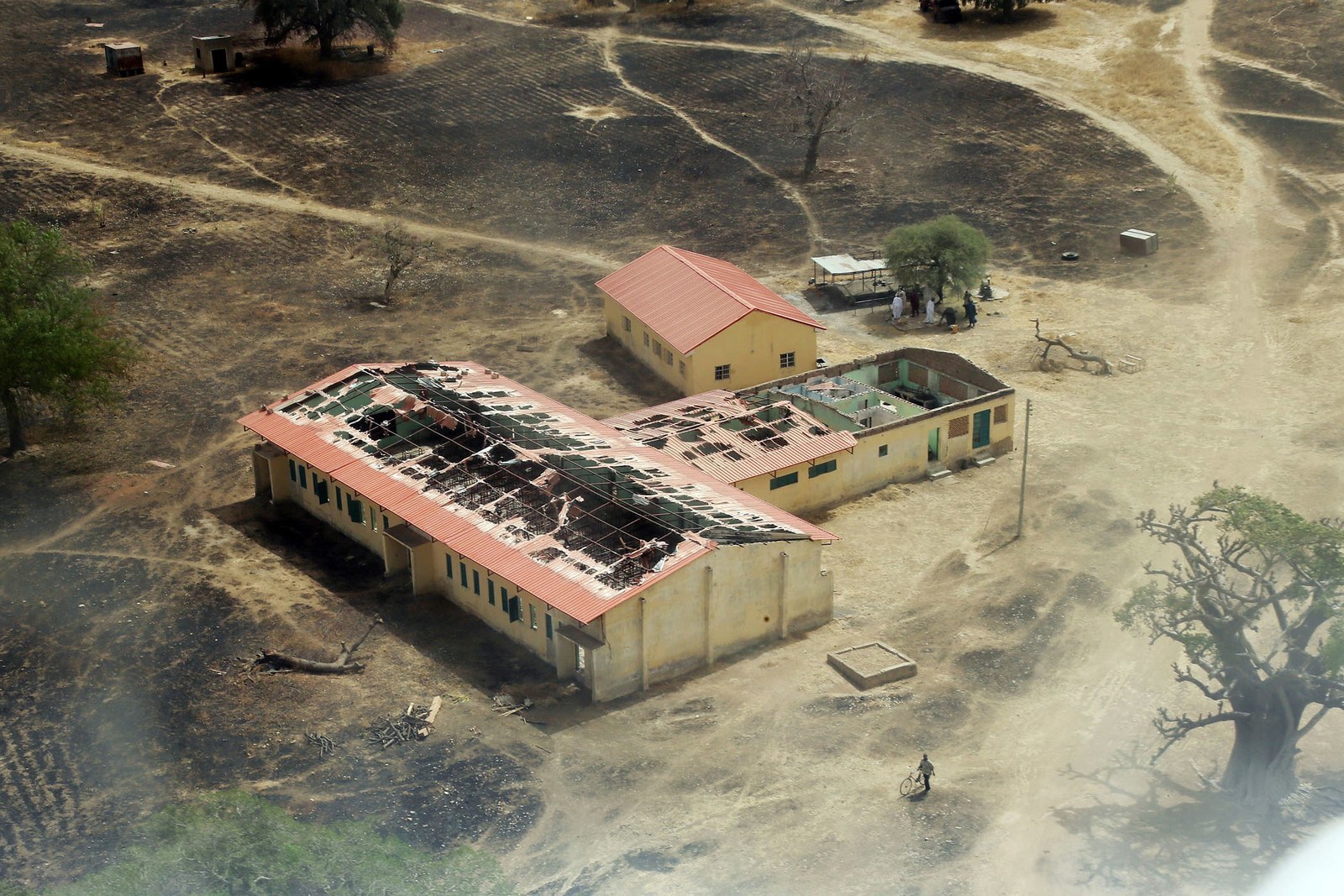 "We don't know whether she escaped or exactly what happened. She was trying to find her bearings. She would have been traumatised after walking through the bush," Abana Lawan, an activist whose two nieces are among the Chibok missing told BuzzFeed News via telephone from Abuja, the country's capital.
Mallam Mpur, the chairman of the parent-teacher association of the local high school, said residents in Chibok began celebrating when Nkeki was brought to the village by vigilantes: "I saw people running everywhere to see her. I am old, so I could not run there. But I am in no doubt — I'm very happy."
Chibok elder Lawan Zanna told BuzzFeed News he ran to the streets to join the crowd gathered there as soon as news of Nkeki's arrival spread through the village. "I went and saw with my own two eyes," he said. "She looked overjoyed, understandably given the circumstances."
"There are more girls alive"
The only surviving daughter of her parents, Nkeki is believed to be aged 18 or 19 and was born to a farming family in Mbalala, a small agricultural village a few miles from Chibok in northeastern Nigeria's Borno state.
Her mother had 12 children, but only one other child, a son, survived infancy, according to Esther Yakubu, a Chibok resident whose daughter is also among the missing girls. "The mother is elderly and has been living alone in the house since the father is also dead. I can imagine how she will be feeling today: She will be in heaven."
Like other parents, Yakubu said her joy at the rescue — the first to be confirmed after at least half a dozen false alarms — was tinged with dread. "If we are getting them back one by one, it is a great achievement," she said, "but I just pray she helps in finding the remaining girls."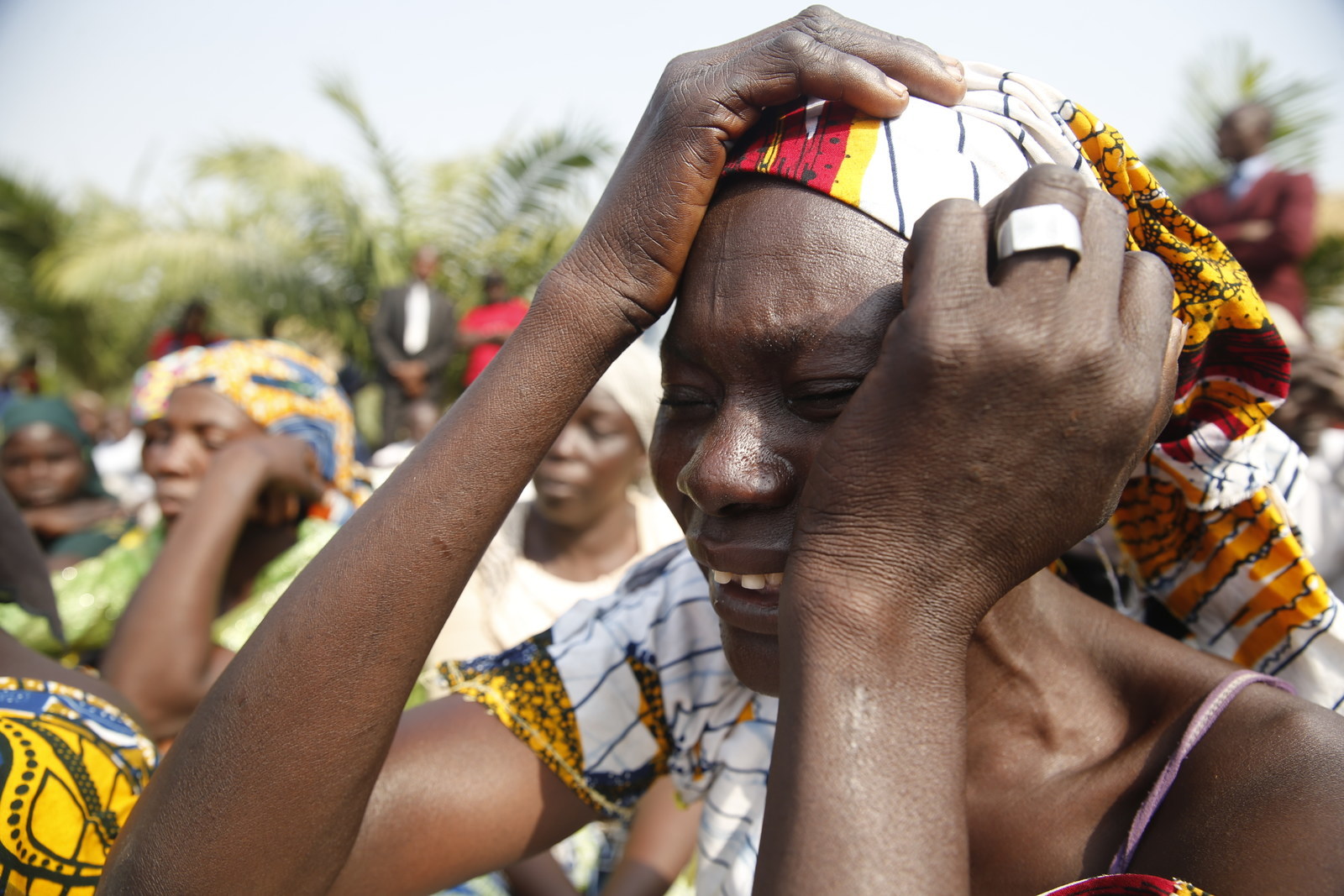 Nkeki told the vigilantes who rescued her that roughly half of the Chibok schoolgirls were still being held in Sambisa, Lawan said. "She said as far as she is aware, maybe half of them are there now. Six of them she knows are dead. They are being kept in the bush in Sambisa, it is very heavily-fortified by Boko Haram, so we don't know what their conditions are like," he said.
"But we are still [waiting] to get the details," he cautioned.
Members of the Joint Task Force, a civilian volunteer group formed shortly after the school abduction — the group was named after the official military unit whose duties include tackling militant attacks in northeastern Nigeria — said Nigerian officials weren't doing enough to protect more isolated communities.
Sani Sule, a resident of Kautikari, another village just outside Chibok, said a recent attempt by the military to flush out militants they believed were hiding among locals was typical of the official approach: "The soldiers tried to close the market here, our people refused to allow them. When Boko Haram [fighters] come, you don't come to protect us, so you don't determine for us how we live our lives."
Nigerian military and government spokespersons did not respond to calls from BuzzFeed News, but the military's official Twitter account linked to a statement saying a Chibok girl had been rescued "by troops."
Other parents who are still praying for their children to return said they were now more hopeful the government might launch a rescue mission. "Now we have evidence of where the girls are — evidence we had before anyway — and we know some of them are alive," said Samuel Yaga, whose daughter is among the abducted. "So we really hope this will push the government to do more to rescue the girls."