There comes a time in every dictator's life when he realizes he needs to foist a larger-than-life statue of himself onto an innocent, unsuspecting public.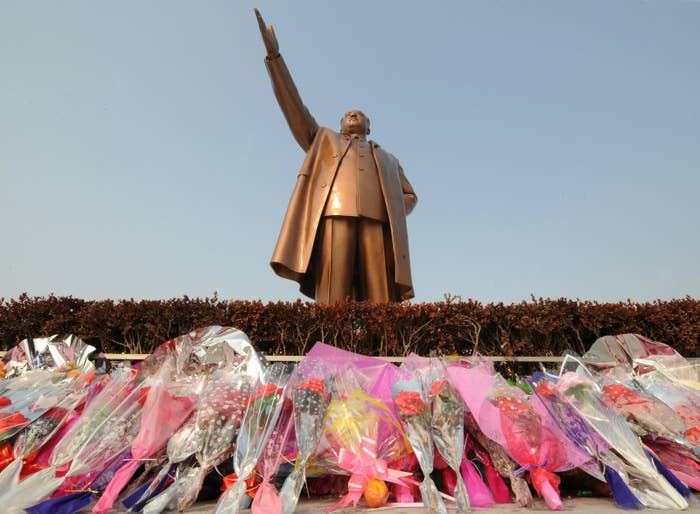 After 36 years in power, Robert Mugabe has finally obliged the people of Zimbabwe. The result is...well, judge for yourself.
The statue was unveiled last week amid mounting anger and protests against the strongman who has ruled since independence in 1980.
There were more than a few comparisons between the image of Mugabe and the Last Son of Krypton.
But Mugabe, whose followers have likened him to "Jesus Christ," is reportedly thrilled by the results.

"This is wonderful art and the artists naturally are gifted," he told the state-owned Herald during a ceremony on Saturday, where a second statue was also unveiled.
But a mixture of suspicion and sympathy has fallen on Dominic Benhura, the sculptor of the piece, whose abstract style has been largely praised in the past.
Some wondered if the sculptor, who looked terrified throughout the whole event, was forced into making the 3-ton folly against his will.
Others wondered if Benhura isn't part of #Tajamuka, a youth movement pushing for Mugabe to step down amid growing opposition to his 36-year-long rule.
Still others speculated that the unbalanced statue was, in fact, a genius political sleight of hand by the artist.
If so, people hoped it wouldn't backfire on him.
Mugabe loyalists were quick to defend the statue, accusing those who didn't appreciate it of misunderstanding the art form.
But generally people are too busy laughing to ~really~ be angry.
Dictators everywhere, take heed!