ABUJA, Nigeria — The realization that she'd made a catastrophic gamble came in the form of a letter innocently handed to Diane by her eldest son.
It was a December afternoon last year when her 12-year-old walked into the living room of their plush four-bedroom family home in an upmarket estate in Nigeria's capital of Abuja. The letter he handed her contained a warning from his private school that he would no longer be able to attend classes until the family paid his overdue fees. Desperate, Diane went to the school principal and pleaded for her son to be allowed to stay in school until she could scrape together the money.
"We're having some difficulties," she recalled telling the principal. "Just give me a couple of days to get the money together, please."
The trouble was, Diane had sunk the family's entire savings meant to pay her three sons' education into a Russian Ponzi scheme — that is, a scheme in which early investors act as songbirds and lure in newcomers, and fresh money, to a racket that's mathematically doomed to fail. A few weeks into the new year, all three of her children were out of school.
Diane's journey from popular minor socialite to being lost in sleepless nights over the family's financial situation is just one example of how several million Nigerians have fallen for an elaborate financial fraud in hopes of striking it rich, only to lose their entire life savings. And it has cut across social classes: In Diane's household, her cook, who earns less than half what her employer does, also signed up for the scheme.
Pyramids like the one Diane fell for typically crash within four years, according to experts who've studied them. What's remarkable about this plot, called the Mavrodi Moneybox Mondial, or MMM, is that it has marched across the globe for almost three decades, headed by a known Russian racketeer who has neither hidden how it works nor even so much as bothered to change its name.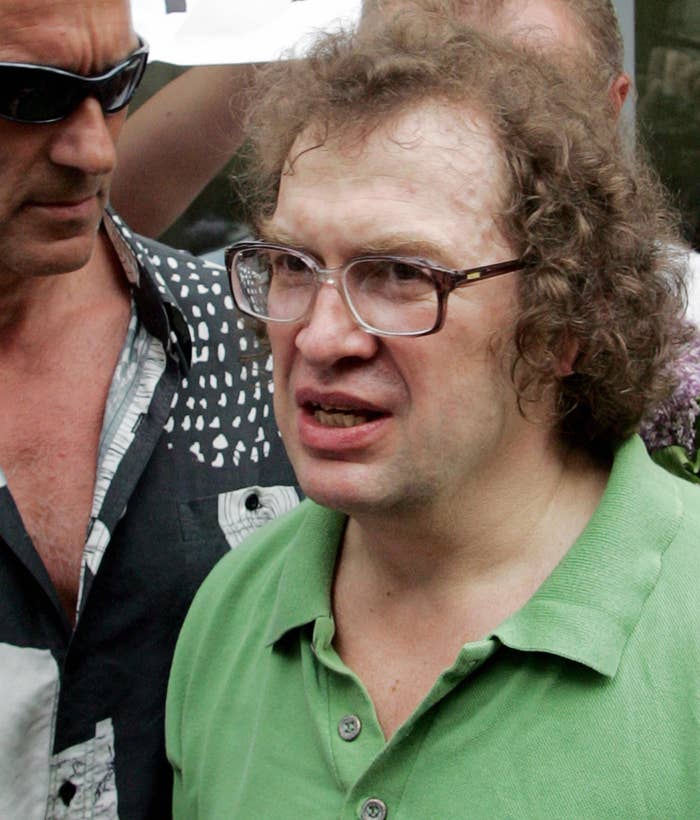 MMM is the brainchild of Sergei Mavrodi, once Russia's most infamous conman. When new subscribers sign up, they deposit a certain amount into their accounts. That money is then used to pay off someone else, or, in Mavrodi's language, "provide help" to another member. By the time he was caught and jailed for tax fraud in Russia in 2000, his racket had wheedled investors of at least $1.5 billion, while some estimates put the number at 10 times that amount (it's impossible to verify, due to MMM's opaque nature).
Diane, who didn't want her surname used for fear of being socially ostracized, was well-known for dinner parties in the tidy suburban cul-de-sac where she lived. She married her husband in a lavish ceremony 21 years ago, and made a few investments with money they'd been gifted at their wedding. Her husband, who didn't want his name printed in the article, earned enough money as a civil servant to buy a small flat, which they rented out to students. Diane was in charge of collecting the 62,500 naira ($198) rent each month — a small amount was used to cover running the household; the rest was stashed away for their children's education.
Late in October last year, she opened an MMM account, and transferred 100,000 naira ($318) from the family's savings. Soon, an anonymous "helper" paid back 145,000 naira into her account — with barely any effort, she managed to take home three times her paycheck that month. By MMM's calculations, Diane original investment of 100,000 naira would eventually yield 2.3 million naira over 12 months. She was hooked.
Although the hallmarks of Ponzis and pyramids existed long before Charles Ponzi's ran his scheme in 1920s Boston, financial charlatans have become even more brazen in recent decades. In 2009, Bernie Madoff, a respected Wall Street financier, was sentenced to 150 years in prison after defrauding investors of $65 billion in the biggest scam in US history.
"Just give me a couple of days to get the money together, please."

Mavrodi was Russia's Bernie Madoff. A trained mathematician who sports trademark oversized glasses and a comb-over, he has perpetrated one of the biggest pyramid schemes in the world. At its peak, MMM was raking in so much cash that its founders spoke in terms of how many "rooms" full of banknotes they had.
In 1994, four years after it began, the scheme collapsed.
The following year Mavrodi was elected to the Duma, Russia's parliament, after convincing investors he'd bail them out with taxpayers' money. Instead, he fled within a year after Russian authorities stripped him of his parliamentary immunity so they could put him on trial.
After eventually serving a four-and-a-half-year sentence, Mavrodi launched a failed presidential bid, then hosted a radio talk show called Pyramid in which he gave financial and life advice to callers. Then he branched out beyond the former USSR, taking his racket to the US, India, and China, among other places.
The endgame for MMM, Mavrodi frequently tells journalists, is "a financial apocalypse" that will destroy the global financial system. It will then be replaced with his own, fairer system, where users call themselves "Mavrodians" and trade using "Mavro" currency units. More than 230 million users have signed up globally so far, according to a perennially upward-ticking counter on its official website.
Fast-forward to late 2015, and, 20 years after being convicted for fraud, Mavrodi was setting up shop in several African countries. MMM landed in Nigeria, Africa's most populous country, in January 2016, just as plunging oil prices were dragging down the petro giant's economy. In September, by the time the government announced Nigeria was experiencing its worst recession in decades, there were an estimated 3 million subscribers in the country. BuzzFeed News reached out to Mavrodi several times via email, but he did not respond to requests for an interview.
But as Christmas approached last year, MMM Nigeria said it would stop paying investors during what it called "a break." Then it reopened this May, trading in bitcoins, having swallowed around 18 billion naira ($57 million), including Diane's children's education nest egg.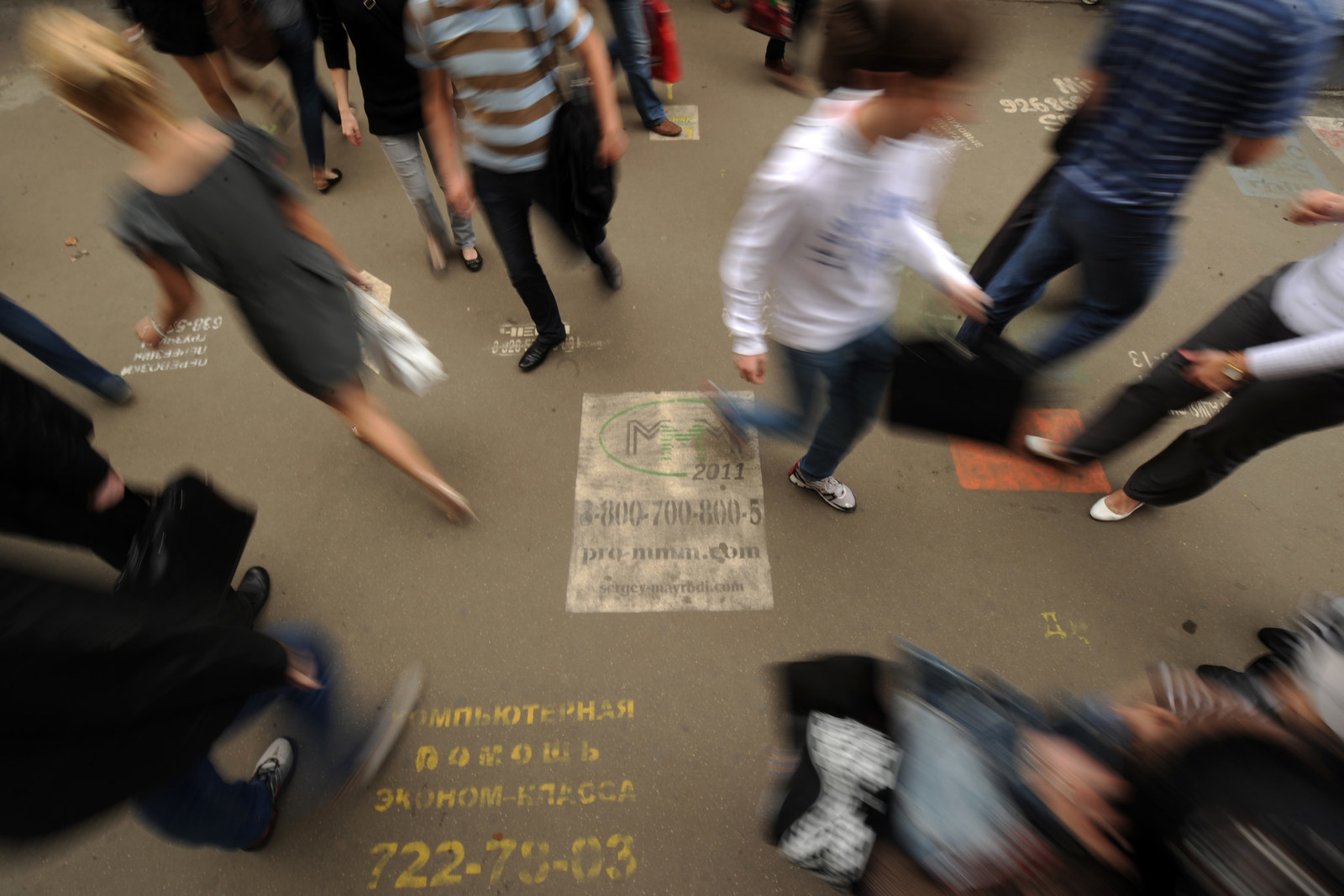 In many ways, Russia served as an ideal practice run for Nigeria.
Sergey Brin, Google's cofounder, once derided Russia as nothing but "Nigeria with snow," suggesting both were run by "criminal cowboys." That may be a stretch, but parallels between Africa and Asia's petro giants are undeniable.
Both countries have suffered the add-on effect of kleptocracy that often comes with huge oil wealth. Since 2014, they've languished at roughly the same dismal position on the annual Corruption Perception Index published by Transparency International, a nonprofit corruption watchdog.
Like Russia, Nigeria has a history of frauds spurred by petrodollars. Around the time Mavrodi was launching his fraud in Russia, a similar boom in mass-market pyramid frauds was taking off in Nigeria. There, Ponzi schemes promising unbelievable returns based on oil and gas prospecting were so frequent that Nigerian authorities coined a lyrical-sounding official name for them: "wonder banks."
"People don't trust the government. They actually trust the criminals because they see the wealth coming out of corruption."
When MMM was at its frenzied peak in Nigeria last year, an editorial in a Nigerian newspaper suggested that it compared favorably to "the national Ponzi scheme we call [the] economy."
"People don't trust the government," Fola Fabgule, a financial services professional, said in a phone interview from Lagos. "They actually trust the criminals, because they see the wealth coming out of corruption. They would rather trust the shady operators who at least deliver something."
In Russia, public confidence in the government was so low during the 1990s that when the government tried to imprison Mavrodi in 1994, his supporters claimed it was a state-orchestrated witch hunt to enable officials to seize his growing fortune.
"That kind of mentality thrives when there's lack of genuine opportunities," Fagbule said. "There's a fundamental belief in the psyche of a lot of Nigerians that the secret to wealth is something outside of normalcy — some divine intervention, or some inside track."
In Nigeria's case, the myth of becoming rich overnight is reinforced daily in a country that has some of the deadliest roads on the continent, yet is Africa's biggest market for private jets; where the dressmaker of a president's wife can become Africa's second-richest woman after being given an oil block as a gift; and where notoriously idle and corrupt lawmakers, among the highest-paid in the world, pocket $540,000 a year while a junior doctor typically earns $6,000.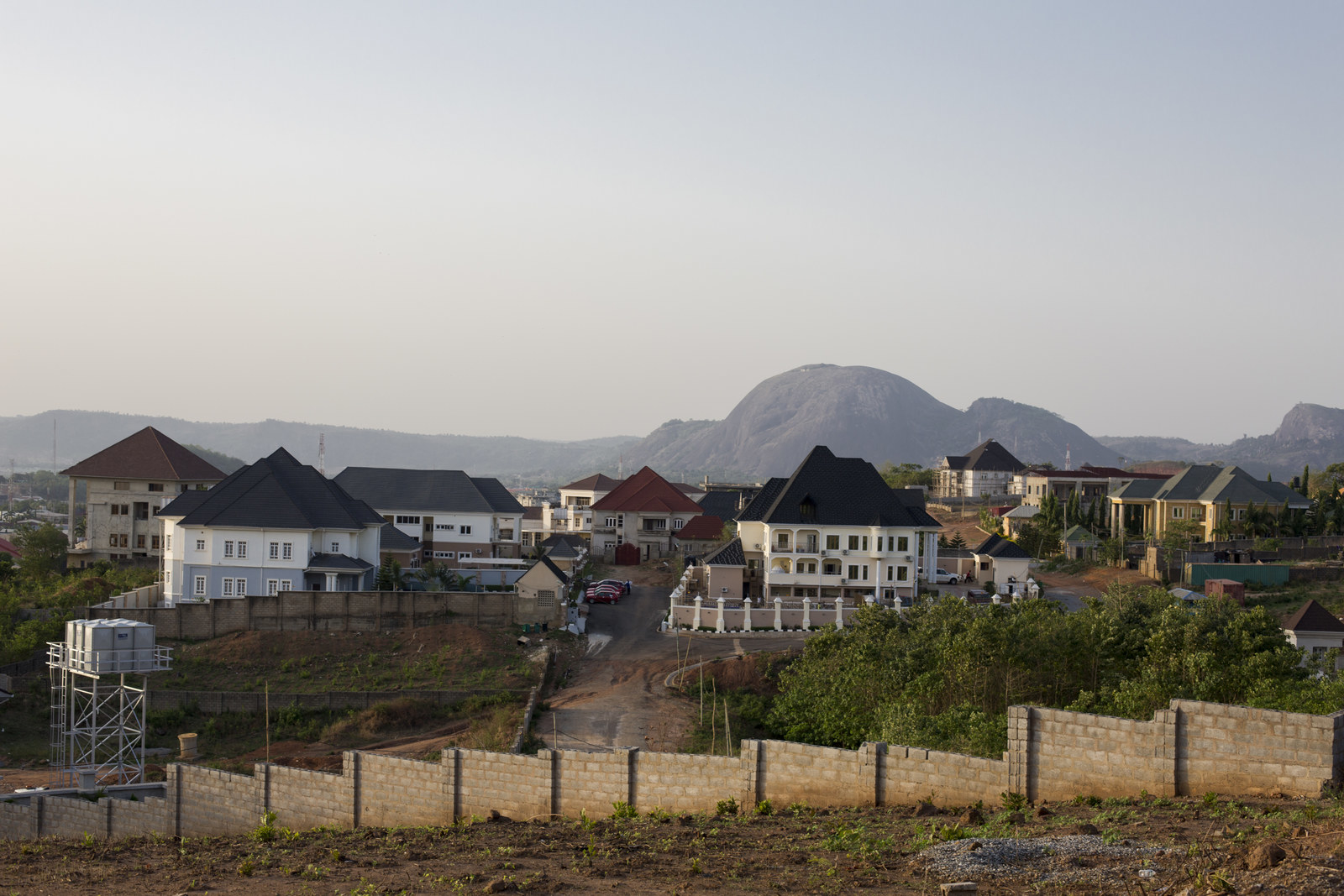 "There's a culture of impunity, non-accountability, and people getting compensated for doing nothing. MMM taking root is just the fall out of that," Bismarke Rewane, CEO of Lagos-based consultancy Financial Derivative, told BuzzFeed News.

Perhaps unsurprisingly, MMM itself got a boost in Nigeria after being endorsed by some "prosperity preachers," who dominate the country's religious sphere with their megachurches. These houses of worship are seen as social safety nets, even as the hundreds of millions of dollars they draw in from attendants each year have propelled preachers into the ranks of the richest people in Africa.
At the top end, these pastors emulate what they say God wants for the faithful: As multimillionaires, they own mansions and private jets, yachts and Rolexes. Their ever-optimistic flock tend to be fiercely loyal and dismiss all criticism as attempts to pull down their leaders.
Many Nigerians see Mavrodi in the same mould.
Which explains why, far from MMM's looming final crash serving as a deterrent, it has sucked Nigerians into new online scams. A year ago, the majority of the country's online population had hardly heard of cryptocurrencies like bitcoin, let alone used them. But six months into 2017, some 100 Ponzi schemes and cryptocurrency sites specifically aimed at the country have sprung up online, according to the Nigeria Deposit Insurance Commission. The country's central bank has warned Nigerians from investing in such schemes, particularly MMM, but hasn't taken any action to ban their operation. But if such Ponzi-style frauds get big enough, they could potentially distort the economy, the regulator has warned, as people pull out money from legitimate investments and sink it into fraudulent ones.
To those familiar with internet scams, the names alone might ring alarm bells. SwissGolden. Lifesavers. Twinkas. Ultimate Cycler. They evoked something different for Mercy Johnson, a 29-year-old businesswoman in Abuja who is investing in her third such scheme this year.
"The truth is, as a single businesswoman in Nigeria, I think life is a risk. So the art of making money is also a risk, " she said. "There are good schemes and bad schemes — you just need to know which one is which."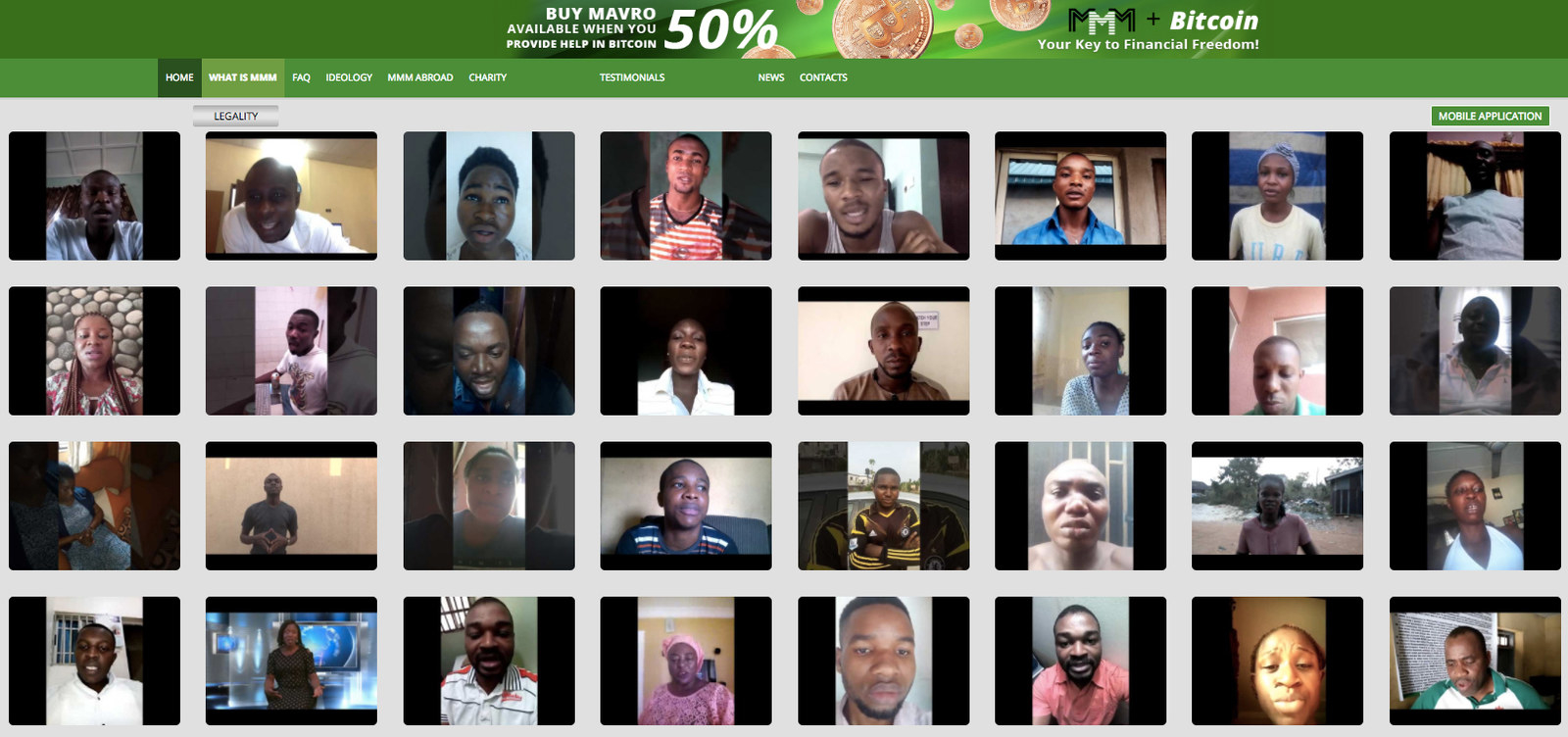 Midway through her conversation with BuzzFeed News, Diane suddenly dropped her voice. A look of panic flickered across her face as the gate slid open and her husband's car pulled into the driveway. It turns out Diane is not supposed to be talking to anyone, let alone a journalist, about her disastrous dalliance with MMM. "My husband no longer trusts me," she said, barely above a whisper.

Soon after Diane's initial investment, stories of people losing everything, then being driven to suicide as a result, began to make headlines in the newspapers. Once, pierced by sudden guilt and horror, she broached the subject with her husband. "He told me right away that MMM was a fraud and I should not go into it," she said, once again dropping her voice as her husband ambled into the kitchen and began rifling around for a snack.
"My husband no longer trusts me."
It didn't take long before the MMM tap ran dry. Diane could see the money accumulating in her online account, but she wasn't receiving any payments from other "helpers." Then, in December, all withdrawals were frozen.
MMM's response, and logic, was beguilingly simple, and typical of the hook, line, and sinker approach scammers use: Until enough people invested to get the wheel turning again, Diane wouldn't be able to remove the profit. The only thing for her to do was persuade anyone and everyone she knew to join — a phenomenon which, experts say, explains how seemingly intelligent people can collectively embrace decidedly bad ideas.
"If you see people doing investments within an affinity group, no one wants to be the one to raise their hand because then you're saying OK, that person is stupid, and implying you're all stupid," said Mervyn Lewis, a professor emeritus at the University of South Australia and author of several books on Ponzi and pyramid schemes.
With steely Nigerian optimism, Diane started paying her own salary into MMM before signing up for another Ponzi scheme this year – joining the tens of thousands flocking to the host of online pyramid schemes that have emerged in the wake of MMM.
But despite its diminishing returns and lack of credibility, MMM continues to be a siren's call for Nigerians and makes no apologies for its attempts to suck them in. Pull up MMM Nigeria's poorly worded website, scroll past the cat brandishing a golden "calculator of happiness," and there's a rambling message from Mavrodi himself berating journalists for criticizing a system that "can change the world!"
"I'm just astonished by your irresponsibility and cynical attitude," he says in his statement. "Why are you fueling hysteria around MMM and provoking a panic? Don't you care about people at all?" ●