Mike Riddering, 45 (Florida, United States)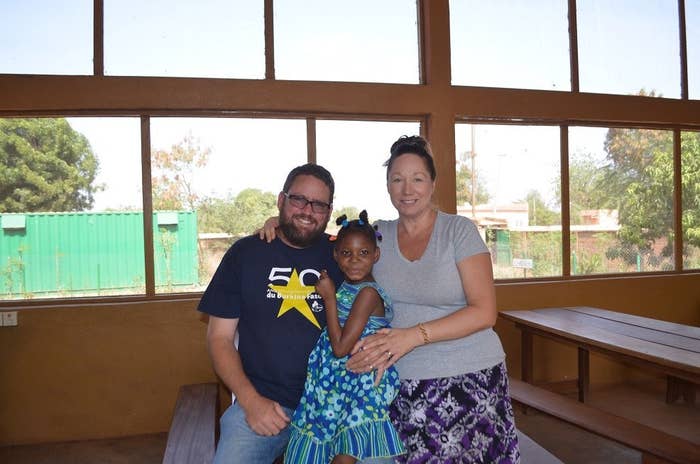 Missionary Mike Riddering was the only U.S. citizen killed in the attack, the U.S. State Department confirmed Saturday.
Riddering, 45, worked with his wife, Amy, at Les Ailes de Refuge orphanage in Yako, a town about 100 kilometers northwest of the Ouagadougou.
He was killed at the Cappuccino Cafe, where he was meeting with a colleague, Christian organization Sheltering Wings, which supported his mission, said in a statement.
Riddering had four children: Haley, 23, Delaney, 19, Biba, 15, and, Moise, 4. He and Amy moved to Burkina Faso for missionary work in 2011. They worked at a orphanage, where they later adopted Biba and Moise.
On Saturday, Amy posted a message on Facebook that said "heaven has gained a warrior!"
"My best friend, partner in crime and love of my life. The best husband ever. An amazing father to his children and a papa to everyone. My heart is so heavy and I am having trouble believing he is gone," she wrote.
"Mike was an example in the way he lived and loved. God be glorified! Mike Riddering I will love you always! You left quite a legacy here. I can only imagine the adventures you are having now."
Jean-Noël Rey, 66, and Georgie Lamon, 81 (Switzerland)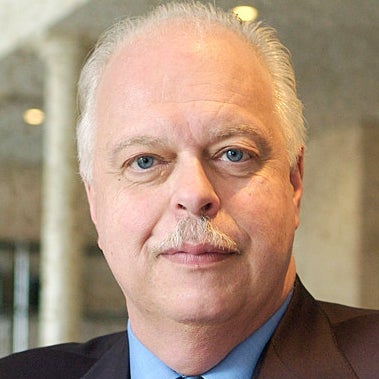 Jean-Noël Rey, 66, and Georgie Lamon, 81, were respected long-term members of the Swiss left-wing Social Democratic Party.
Rey was also well-known as the former director of the Swiss National Postal service. Rey was in Burkina Faso alongside Lamon when they were both killed.
The pair, from the Swiss canton of Valais, were dining at the Cappuccino Cafe after they'd recently opened a cafeteria, financed by Lamon, at a school run by the NGO Yelen.
A colleague told Swiss public broadcaster RTS that Rey was "very devoted to the poorest of the poor."
Pierre Kohler, a friend and politician, described Rey as a "shrewd politician." "We spoke on Monday," he told RTS. "We were both in Africa, he in Burkina Faso and me in Tanzania." The two had planned to meet on the following Friday on their return home.
Christophe Darbellay, the president of the Christian Democratic People's Party, tweeted that he was "dismayed" at news of their deaths.
Pascal Kinda, who was in his early seventies, was a popular figure in the capital of Ouagadougou and nicknamed "Tonton Bisou" (Uncle Kisses).
"He was a really warm man, always smiling," his friend Aaron Arouna Nikiema told BuzzFeed News.
A keen martial arts practitioner — he helped introduce the Vietnamese martial art of Vo Dao to the country — the father of four sat on the national Olympics board for eight years before stepping down in 2013. He was also well-known as the owner of two popular nightclubs, and at one point ran a hotel.
Ahmed Kere, 32 (Burkina Faso)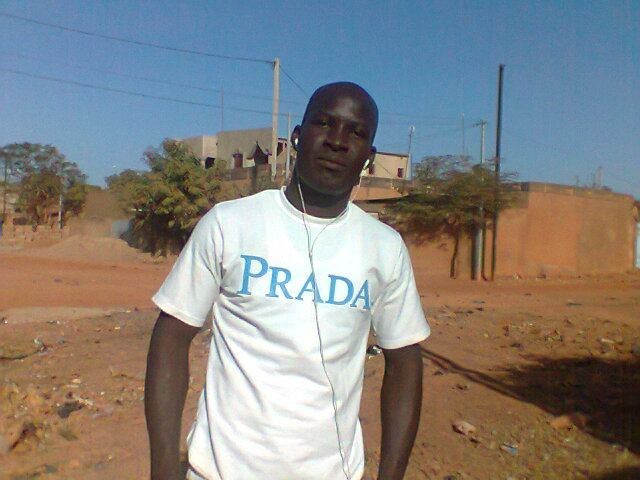 Ahmed Kere was such a big fan of R&B music his friends nicknamed him "R. Kelly."
He was a month shy of his 33rd birthday, and friends told BuzzFeed News he loved his work as a translator, mostly with foreigners.
Late on Friday afternoon, he had picked up a group of clients from the airport and was having a welcome dinner with them at the Cappuccino restaurant when the attackers struck.
A devout Muslim, his recent Facebook posts skipped happily between ones commemorating Thomas Sankara, the country's revolutionary post-independence president, and ones praising the health benefits of prayer.
"Ahmed Kere, nicknamed R.Kelly, was full of life and joy. Kind, helpful and above all a true Muslim," Yannick Kafando, a friend and neighbor of 10 years, wrote on Facebook. "He was cut down in the prime of life, leaving behind inconsolable parents and friends."
Gladys Chamberland and Yves Carrier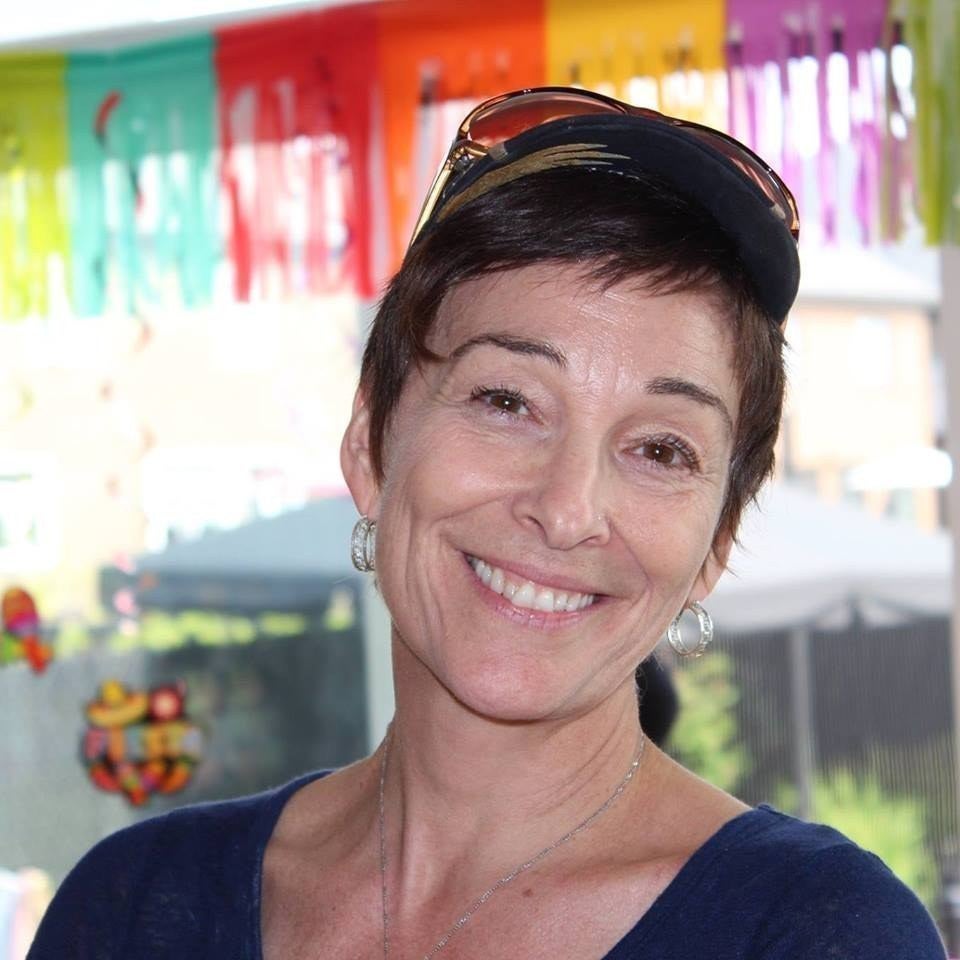 Charlélie Carrier and Maude Carrier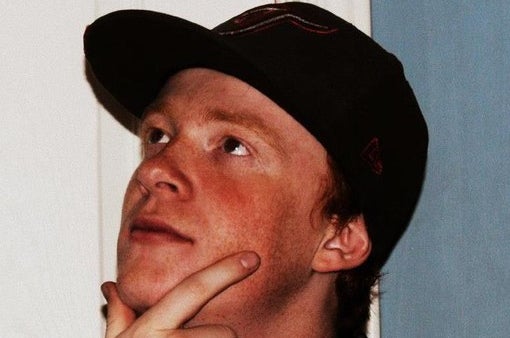 Louis Chabot and Suzanne Bernier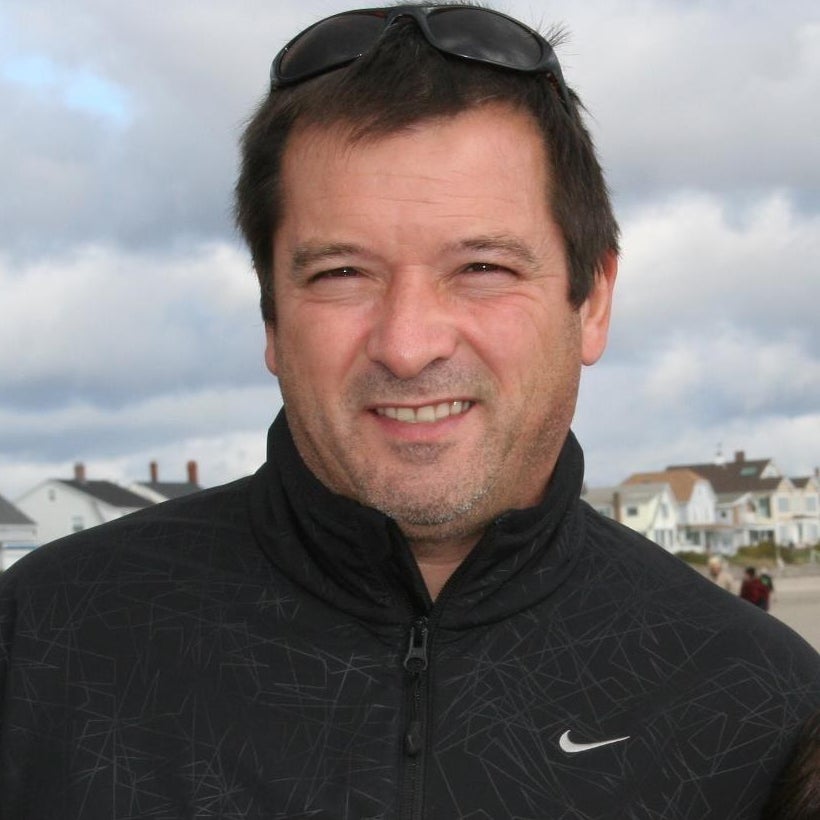 Gladys Chamberland and her husband, Yves Carrier, from Beauport, Quebec, were among the six Canadians killed in the attack, according to Canadian media. Carrier's daughter, Maude, and the couple's son, Charlélie, were also killed, as were family friends Louis Chabot and Suzanne Bernier.
The six were part of a group of friends and family who had travelled to Burkina Faso to do humanitarian work, according to La Presse Canadienne.
The Canadian Broadcasting Corporation reported they had travelled to Africa at the end of December with a religious group, the Congrégation des sœurs de Notre-Dame du Perpétuel Secours.
Some of their aid work in Africa had involved repainting chalkboards in schools, La Presse reported.
"A humanitarian trip isn't supposed to end like this," Charles-Philippe Drolet, a neighbor of the Carrier family, told Radio Canada.
"It's so stupid," Camille Carrier, Maude's mother, told La Presse. "They were there doing good and just as they were about to return they were massacred."
La Presse reported that Maude, 37, was the mother of two young children and was pregnant when she was killed. Her mother said she received an email from Maude the night before the attack. "She told me she was thrilled by the experiences she had just lived," Camille said. "It was her first trip of this type. She was very impressed by what she saw."
Yves Carrier was said to be the driving force behind the group's humanitarian trips, Camille said. He was a retired professor, while Chamberland worked for Canada's ministry of natural resources, according to CBC.
On Facebook, a friend remembered Charlélie Carrier in an emotional post. "I hope to find you someday, somewhere," Charlotte Cabot wrote.
A statement from a public relations company on behalf of the family said they wished to grieve in privacy.
Philippe Couillard, Quebec's prime minister, sent his condolences to the families of those killed.
"These heinous acts remind us that we must never compromise on our values ​​of freedom, democracy, and tolerance," he said in a statement. "For them, and all others, we have a duty to continue to defend them."
Antonio De Oliveira Basto, 52 (Portugal), and Eddie Touati, 54, and Arnaud Cazier, 41 (France)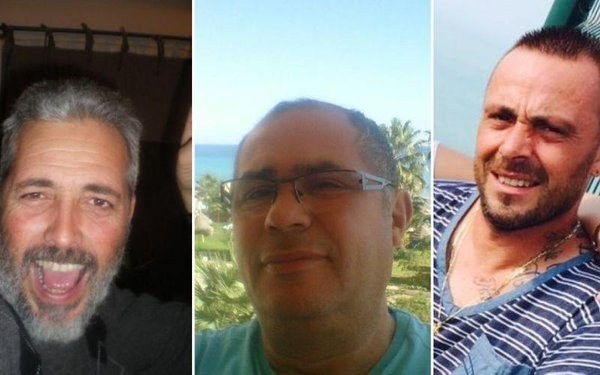 Eddie Touati, a 54-year-old father of two, was from the northern French county of Oise. He was killed while dining at the Cappuccino along with colleagues Arnaud Cazier, 41, and Antônio Basto, 52, from Portugal. The group had been in Burkina Faso for 10 days and were due to return to France on Sunday.
All three worked for the French transport company Scales, which confirmed their deaths in a statement to Le Parisien newspaper.
"Our thoughts are obviously with them and their families, with whom we share the profound sadness and whom we will support in this terrible ordeal," said Scales President Thierry Costard.
Touati and Cazier's daughters both took to Twitter when the attacks happened, pleading for news of their fathers.
"Papa, I still cannot believe it," Touati's daughter wrote on Twitter. "You succumbed to the bullets of these unhinged [people]. My heart is broken."
Motoring fan Touati travelled frequently for his work, which he was passionate about. "Eddie hadn't any higher qualifications in [automobile engineering]…but he always resourceful, and above all hard-working," said Caroline Bayeux, mayor of Beauvais, where Touati lived. "He was a fond member of the Liovette Motor Club in Beauvais."
Cazier's wife, Céline, said her partner of 19 years was a "generous husband who gave his all and racked up trips abroad to make sure we had material comforts." All three colleagues were happy to be enjoying a rare meal together, she told Le Parisien. Céline last spoke with Arnaud just two hours before the assault began. "He told me that, for once, he was going to enjoy a nice meal with his colleagues Eddie and Antonio. He was looking forward to coming back home."
The couple had been due to celebrate their 20th anniversary on Jan. 30.
Ilona, the Caziers' only daughter, remembered him in a Facebook post. "You were the man of my life…you always put me on the right path, not only a father but a big brother," she wrote beneath a photograph of the two of them hugging and smiling. "They took your life, and destroyed ours. I will look after Mum and the house for you. I love you, Daddy."
Arie Houweling, 67 (Netherlands)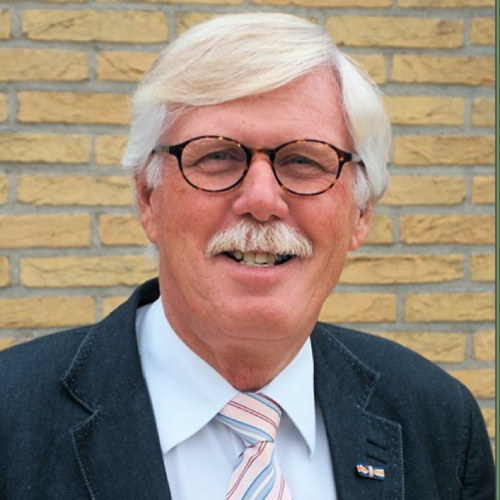 Arie Houweling, 67, was a consultant with PUM Netherlands Senior Experts. The nonprofit group provides consultants on a volunteer basis to entrepreneurs who couldn't otherwise afford them.
Houweling began volunteering with the group in 2004, eventually rising to the level of country coordinator in Burkina Faso.
"Arie's enthusiasm, his warm personality and true commitment will be dearly missed," the group said in a statement. "The board and management of PUM wish his family strength to bear this immense loss."
Simplice Armel Kinane (Burkina Faso)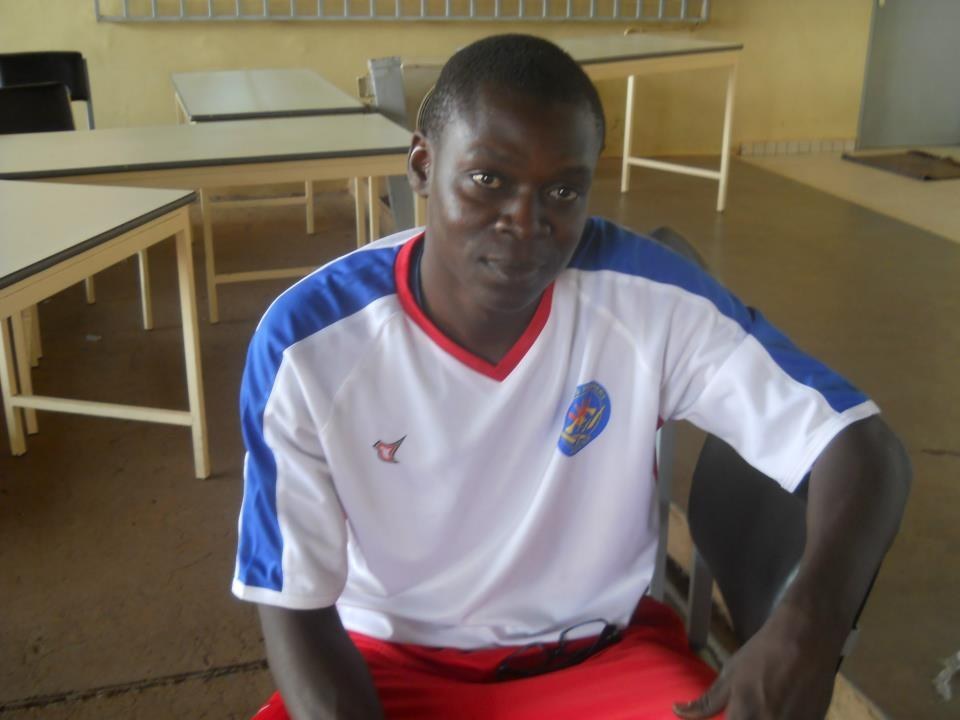 Simplice Armel Kinane was a football-mad firefighter based at the airport, a few kilometers away from the Splendid. He had rushed to the hotel when news of the attack came in, and was caught in the crossfire after a gun battle erupted.
He was in his early thirties, and played for his workplace football team.
His only daughter, whom he called "my princess," turned 2 this month.
On Facebook, many of his friends changed their profile pictures to various ones of him decked in football kit.
"Our beloved friend and brother Simplice Armel left us following the attack on Friday," wrote one, Brayane Kaboré. "Rest in peace my brother, and don't worry about your wife and adored little girl."
Another friend, Irené Mita Barro, also wrote of her grief: "We'll meet again one day, as you liked to say with a smile on the corner of your lips and a wink. Goodbye my friend."
Kinane's last public Facebook post, four days before he died, read: "Be strong! One day, all your sacrifices will bear fruit."
Jacqueline Lankoande, 40 (Burkina Faso)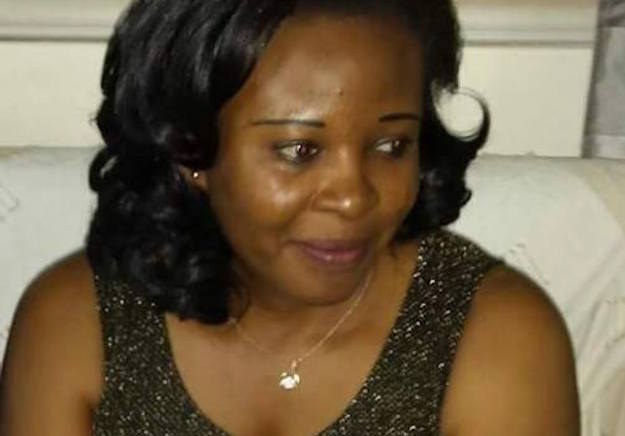 Affectionately called "Jacquo" by her friends, Jacqueline Lankoande was an electric engineer at an automobile showroom.
"She was very shy, and always kind to everyone," Awa Nassouri, a friend, told BuzzFeed News.
Lankoande had sent her a joking text just before heading to the Cappuccino with her boyfriend, who was critically wounded after being shot three times during the assault.
Dozens of visitors had poured to the family house to pay condolences to Lankoande, who would have turned 41 in February, her sister told BuzzFeed News.
"It's impossible to think she's gone," Nassouri said. "She had no ill will towards anyone."
Michel Santomenna, 9 (Italy), Victoria Santonema (Ukraine), and Yana Vankobska (Ukraine)
Michel Santomenna, the 9-year-old son of the owner of the Cappuccino, was killed alongside his mother, Victoria, and aunt, Yana, when the attackers opened fire shortly after all three sat down to eat on Friday.
Michel's Lebanese-Italian father, Gaetano, had fulfilled "a dream" when he opened the Cappuccino restaurant in 2012, a friend said.
Misha, as his parents called him, was "cheerful" and frequently found helping around the café, said Stéphane Balkouma, a regular.
"[Michel] was very at ease in the restaurant, [and] clearly spent a lot of time with the staff because he was running around between them, including behind the bar, and they didn't bat an eyelid," said Sarah Jones, who was at the restaurant an hour before the assault. "I saw a few smiles between different staff and the son. He brought a plate with five eclairs on it to the table and was munching his way through them."
Leila Alaoui (France-Morocco) and Mahamadi Ouédraogo (Burkina Faso)
French-Moroccan photographer Leila Alaoui died Monday night due to complications from injuries she sustained in the attack, multiple outlets reported, bringing the death toll to 30.
Born in Paris in 1982, Alaoui's work has been featured in publications around the world, including the New York Times and Vogue. According to the biography on her website, she studied photography at the City University of New York before spending time in Morocco and Lebanon.
Alaoui suffered multiple gun shot wounds in the Ouagadougou attack and reportedly underwent a operation over the weekend. The Moroccan Embassy confirmed to Morocco World News that she died Monday night after suffering a heart attack.
Amnesty International released a statement that Alaoui had been on a photographic assignment focusing on women's rights when she died.
Alaoui's driver Mahamadi Ouédraogo was also killed. The father of four had been working with Amnesty staff and consultants on missions in the country since 2008.
Mahamadi Ouédraogo, 42 (Burkina Faso)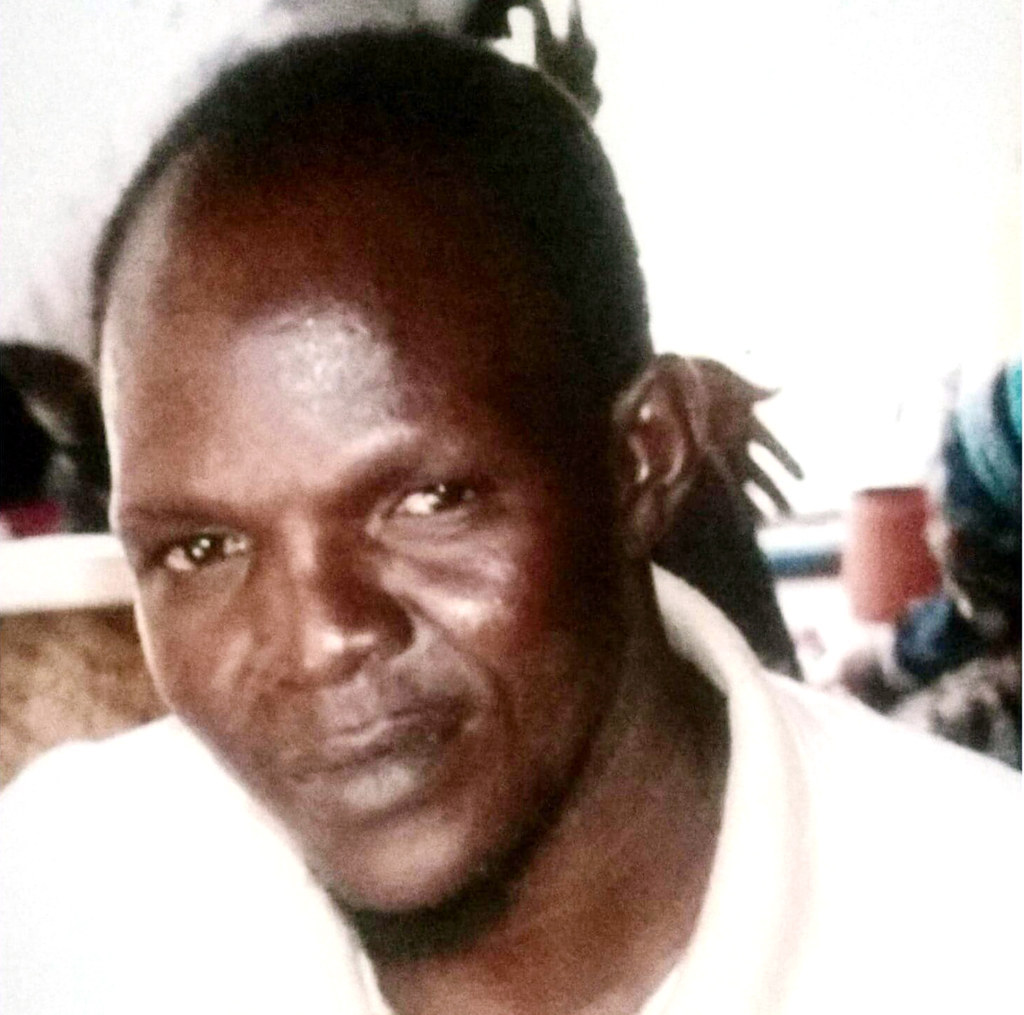 A devout Muslim, driver Mahamadi Ouédraogo was a father of four who was killed while waiting in his car outside the Cappuccino.
He had been accompanying photographer Leila Alaoui on a project for Amnesty International, whom he had worked with since 2008.
Ouédraogo was also a popular member of a national Muslim students' association.
"He wasn't rich, but he did his best to help others. He was someone who always tried to be there for others," his cousin Issaka Sawadogo told BuzzFeed News. "He meant the world to me. It's going to be really hard without him. His family and the student association are going to miss him so much."
Amnesty International also paid tribute to him: "Our thoughts are with his wife, children and family. He will be sorely missed."