Steve Sullivan and his family had run their beauty school for more than 30 years when the letter arrived from the government to tell him the Stone Mountain, Georgia, college was failing.
It was 2015, and the Obama administration was cracking down on for-profit colleges, trying to root out schools whose graduates earned too little money to pay off their student loan debts. Pro Way Hair School, which taught barbering and cosmetology, was among them. Soon, the letter said, the school could be banned from taking any federal financial aid money — which was the primary way its poor, mostly black students paid for their educations.
Sullivan was 54 years old, almost 55. He and his parents before him had built their whole life, their family's life, around Pro Way, teaching generations of students — single mothers, troubled youths, ex-inmates — how to make a living as a barber or beautician. Now, it seemed, the school might have to close.
"I've been here for 30 years, and here comes this letter from some arbitrary bureaucracy telling me I'm not doing enough?" said Sullivan, his voice rising in anger. "That's a slap in the face, is what that is."
Sullivan wasn't alone. Hundreds of cosmetology schools across the country were suddenly in danger of losing access to government financial aid and shutting down. Obama's rules promised to decimate the industry, likely shutting down 91 of the country's nearly 900 programs and putting another 270 in the "zone," at risk of closure.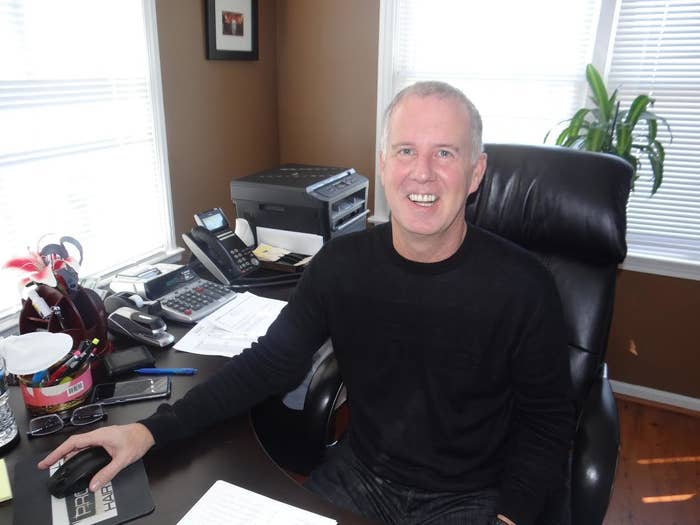 The reasoning was simple. The Education Department had decided that the amount of money students in those 360 programs made after graduation was too low compared with the debt they took on. Nationwide, 23% of the 8,600 career-oriented and for-profit programs covered under the rules were in danger because of their students' outsized debt. In the cosmetology industry, it was 40%.
The Obama rules were intended to target big for-profit college companies like the University of Phoenix and ITT Tech, which had faced allegations of misleading students and charging tens of thousands of dollars for degrees that left them unemployed and stranded in debt. It didn't make sense, Sullivan thought, that the rules would so disproportionately devastate cosmetology schools — many of which were small, family-owned businesses like Pro Way, a little fish caught up in a big net.
Sullivan and others in the cosmetology school industry saw something like racism and classism — and plain bureaucratic ignorance — at work in the Education Department's so-called gainful employment rules. Pro Way's students, like many in the industry, were almost all black and low-income, meaning they were more likely to take on debt, struggle to pay it back, and earn lower wages compared with white peers. Like many students across the for-profit college industry, many of Sullivan's students grew up and lived their lives on the margins, dealing with difficult family histories and entanglements with the criminal justice system.
And a lot of cosmetology school graduates have one other thing in common that the gainful employment rules didn't account for: They're tax cheats.
Cosmetologists and barbers frequently work in all-cash businesses, meaning they often don't report their entire income — making their student-debt load look disproportionately large. That simple fact, cosmetology schools argue, undermines the very foundation of the regulations. The data that underpins them is inaccurate.
The cosmetology industry, which is almost entirely for-profit, has a long history of problems with student debt. Some cosmetology schools have astronomically high student loan default rates — 12 of the country's 20 colleges with the worst default rates are beauty schools, with default rates that near 50%. Others have documented histories of student loan fraud.
Broadly, for what many regard as a semiskilled profession, the industry's prices are steep, and the payoff is low, with small salaries and risky business prospects. Experts say those price tags are largely the result of overregulation in an industry in which state rules dictate students must log hundreds more hours in school than their profession may actually require. Pro Way charges $19,000 for its certificate program.
But cosmetology schools may have found an unlikely savior in the new Washington, DC: Betsy DeVos.
"Am I going to have to start all over because those dumb shits in Washington, DC, don't understand?"
In June, DeVos offered the industry, and for-profit schools across the country, a reprieve. She suspended the rule that had threatened Pro Way, pledging to reevaluate — and eventually loosen — how the government regulates for-profit colleges. Eighteen states with Democratic attorneys general sued last month to stop her "regulatory reset," saying that by refusing to enforce the rules the Obama administration put in place, DeVos was breaking the law.
DeVos has argued that the gainful employment rules are overly burdensome and rest on shaky legal footing. They would, she said, "unfairly and arbitrarily limit students' ability to pursue certain types of higher education and career training programs."
As the future of the government's oversight of for-profit colleges hangs in the balance, cosmetology schools argue that their plight should shape the decisions that the Department of Education must make.
In Stone Mountain — a predominantly black suburb of Atlanta — Pro Way's owner said he felt mostly disbelief when he read the government's letter last year. Sullivan is usually even-tempered, with a heavy Georgia drawl he calls "talking country." But when he turns to the subject of gainful employment, his voice rises.
When he got the government's letter, he said, he was angry. He thought, "Am I going to have to start all over because those dumb shits in Washington, DC, don't understand how a school like this works?"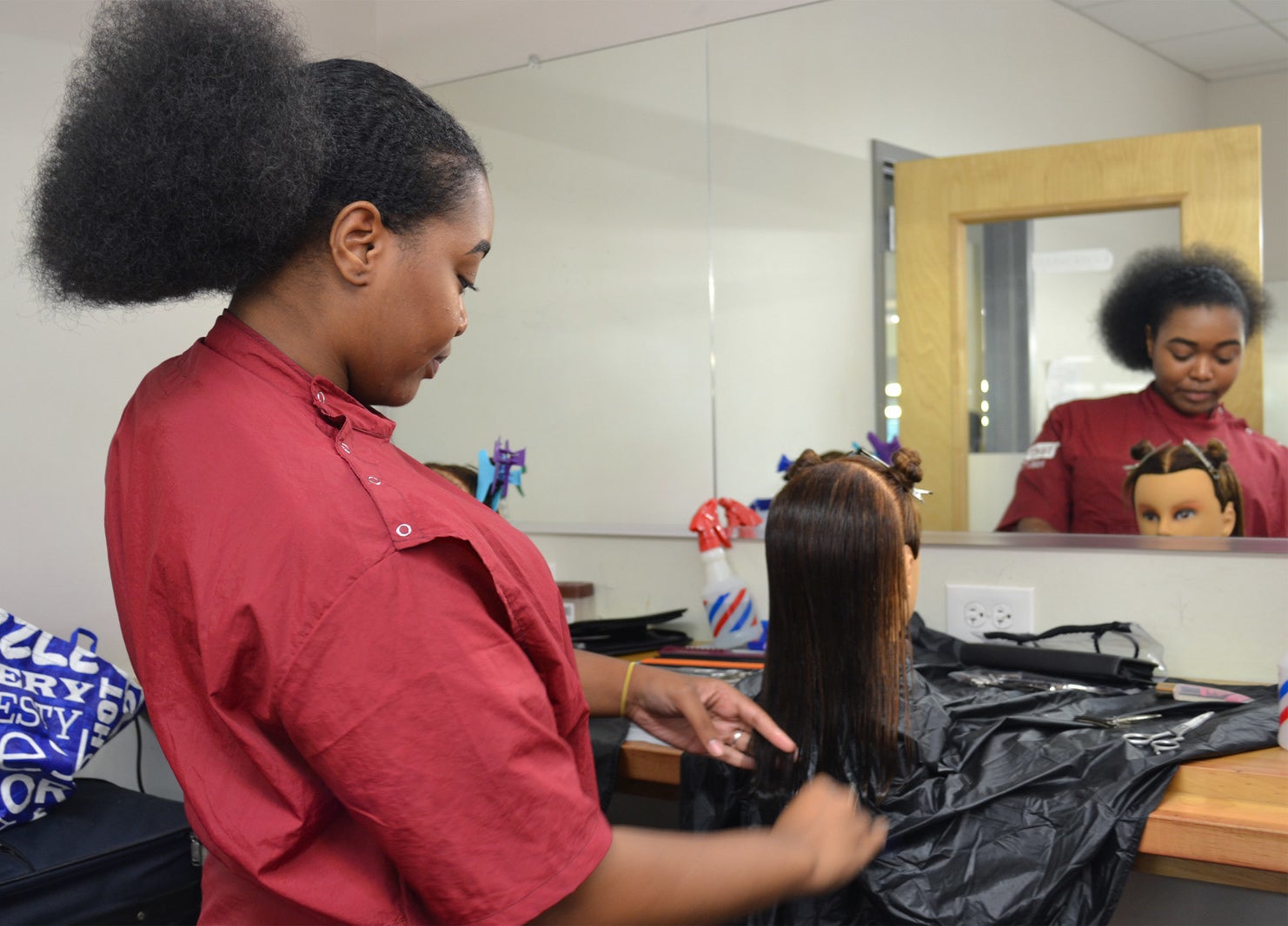 The senior cosmetology class at Pro Way is focused on one thing: jobs, and how they can get them.
In one of the school's small, narrow classrooms, a local salon owner is speaking in front of a bank of mirrors and mannequin heads still dripping with hair product. He's treading familiar ground — lecturing students about how important it is to be professional, to work hard, and be motivated. Most of the senior students, who are set to graduate in a matter of weeks, seem to listen only vaguely. A student is chiseling away at a set of nails on a dummy hand in front of her, shaving away flakes of acrylic from the rubber fingertips.
When the speaker asks if anyone has questions, though, the student's head jerks up.
"Yeah. You got a business card?" she asks immediately, dropping the nail file and picking up a pen.
"You hiring?" someone else echoes.
"How much is it to rent your booths? You do suites?" a student asks. (At most of the salons around, you pay to rent space, keeping whatever you earn from your clients.)
"What kind of traffic you get?"
There's a lot to learn in cosmetology school — about the workings of the human body, about chemicals and disinfectants, techniques for cutting, dyeing, and massaging. But many of Pro Way's students have been doing hair for years — since they were kids, sometimes, in their kitchens and at their friends' houses.
For Pro Way's students, the things they're learning in school are almost secondary. They're in school so that they can get a license, and they want a license so they can get a job. They almost all have the same dreams: work in a salon for a few years, then open their own businesses. Pro Way, they say, is their path to legitimacy — a good, steady living. Most aren't worried about their loans. Once they get their own shops going, many of them say confidently, they'll be able to pay the loans back.
But the federal government's data tells a more worrisome story.
Pro Way's most recent student loan default rate was 15.9% — above the national rate of 11.5%, though still relatively low. But on average, in 2015, the students in Pro Way's cosmetology program faced annual loan payments of $1,687 a year to cover the school's tuition. They brought home just $12,372 a year in discretionary income.
In Pro Way's barbering program, the numbers were even more dismal. Barber students had just $7,805 in annual discretionary income, and loan payments that topped $1,800 a year.
Those numbers are wrong — for the simple reason that his students routinely commit tax fraud.
Under Obama's gainful employment rules, students' loan payments couldn't be higher than 12% of their yearly income. Pro Way's cosmetology students, the data showed, had to pay 13% of their income toward their loans. Barbering students paid a staggering 23%. And under Obama's Department of Education, those numbers were the be-all and end-all of a for-profit college's success. Pro Way, the numbers said, was failing.
Steve Sullivan said those numbers are wrong — for the simple reason that his students routinely commit tax fraud. They work in a cash-based industry, without salaries or regular paychecks. You don't get paid by your salon; instead, you get what your customers pay you, minus the costs of your products and the rent you pay for your booth or suite. Even at salons with higher accounting standards, tips are always made in cash. Pro Way students will say point-blank that the cash is part of the draw to the industry.
That means that some cosmetologists underreport their income to the Social Security Administration, the agency the Education Department relies on for its data. It means, Sullivan said, that the all-important metric that underpins gainful employment, the ratio of salary to loan payments, isn't right.
Sullivan said he is uncomfortable that students aren't telling the truth about what they earn. "But what is the school supposed to do?" he said. "First, we're responsible for getting them a job, then it's how much money they make, and now it's how they do their taxes?"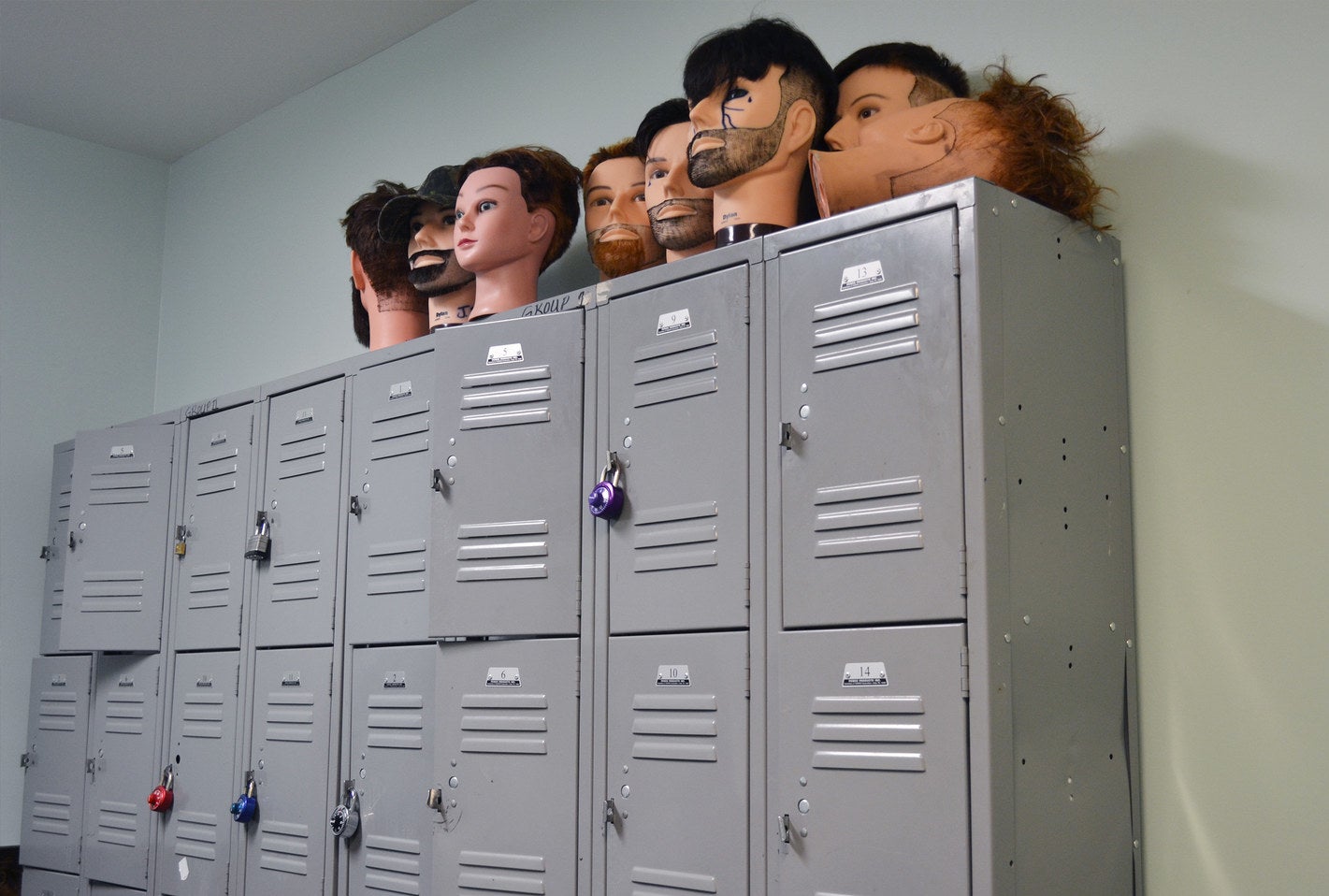 The day that gainful employment rules began to go into effect, on July 1, 2015, was a hallmark moment for the Obama administration, the end of a grueling, years-long fight against the for-profit college industry.
The administration promised the rules would protect vulnerable students and rein in bad actors. And, arguably, they did: The threat of the regulation helped to topple some of the biggest and most troubled for-profits — like ITT Technical Institutes — and forced others like the University of Phoenix to shutter bad programs and revamp others.
The rules also came close to wiping a vast swath of the cosmetology school industry off the map. More cosmetology programs faced the possibility of closure than any other industry — more than the next three most vulnerable programs combined.
In February, the American Association of Cosmetology Schools sued DeVos over gainful employment, arguing beauty schools shouldn't be subject to the one-size-fits-all rules. The for-profit college industry's biggest lobbying group had twice tried to dismantle the regulations by arguing the rules were arbitrary and unfair to for-profits, but tiny AACS took a different tack: The data underlying gainful employment, it said, was flawed because of how beauty school students report earnings.
A judge ruled narrowly, siding with AACS on the problems with the government's calculations. Cosmetology schools, the judge said, needed more room to appeal when they were judged as failing.
DeVos seized on AACS's suit, using it as a partial justification to continue the process of wiping out Obama's gainful employment regulations. Citing the legal challenges, she said she was "pressing pause" and giving a reprieve to poorly performing programs. Her administration would start from the ground up, she promised, to build a new rule that was less "burdensome" for schools.
Last month, a group of 18 state attorneys general sued DeVos and the Department of Education, asserting that by refusing to regulate for-profits the way the Obama administration had laid out, the government was breaking the law. DeVos, said New York Attorney General Eric Schneiderman, "put special interests before students' best interests."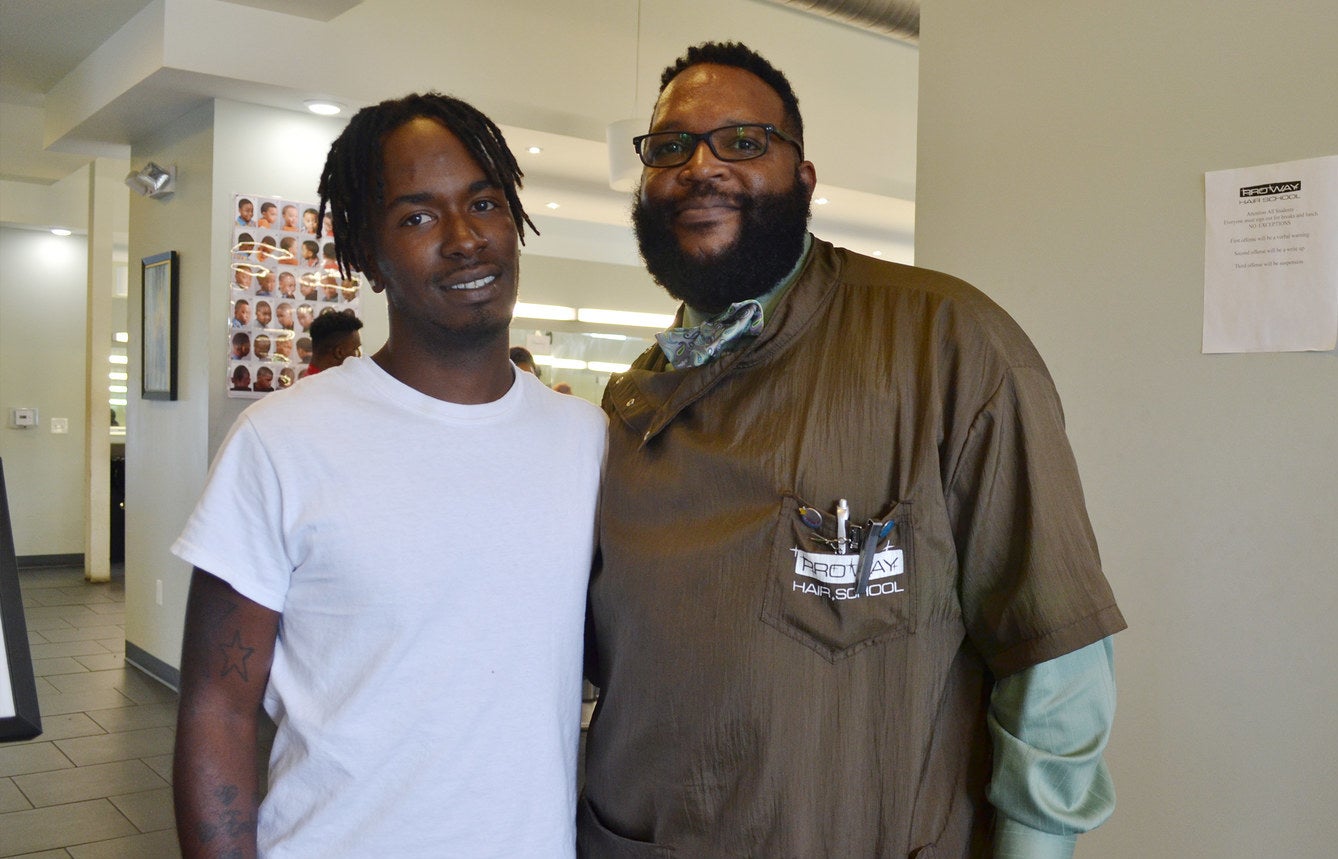 Dontay Brock was in prison by the time he was 18. When he got out months later, he was lost, unsure of who he was or what he should do with his life.
"I was used to doing the opposite of right," said Brock, who's now 23. But when it came to doing right – getting a job — his criminal record didn't leave him with a lot of options.
Then, at home one day, he saw a commercial for barber school. It seemed like something he could do — he'd always loved fashion, and he had an uncle who was a barber. He enrolled at Pro Way, the only barber school for miles.
Pro Way taught him how to cut hair, shave and trim beards, and handle dyes. But it also taught him how to handle himself professionally, and talk to people instead of shutting down. A few years after graduation, he's making good money, often more than $700 a week. He expects to make more than $35,000 a year.
Brock paid almost $19,000 for his barbering certificate, some of it in grants but much of it borrowed, in loans, from the federal government. Brock said the money was worth it.
Pro Way's students are, almost without exception, low-income and people of color.
"Barbering basically changed my life," Brock said. "This school, it basically raised me. Pro Way saw something in me that I didn't know I had."
Among Pro Way's 70 barbering students, Sullivan says, Brock's story is not uncommon. Many of them have been to jail. They come to barber school because they're passionate about it, but also because finding jobs elsewhere is difficult: Tick a box on a job application saying you have a criminal history and suddenly, a lot of opportunities are off-limits. That doesn't matter in a barbershop. If you have your license, you can rent a chair. Even better, you can open your own business — a dream almost everyone at Pro Way shares.
Pro Way's students are, almost without exception, low-income and people of color, like much of Stone Mountain. Ninety-eight percent are black, Sullivan said, and some ninety-five percent of them receive Pell grants, which the federal government gives to low-income students.
Pro Way's student body is part of the reason that Sullivan thinks the Obama regulations are unfair to his school. The two things the Education Department wanted to judge schools on, their students' debt and their earnings, are both deeply affected by class — and, perhaps even more so, by race.
Black students take on more student loan debt than white students — even when their families make more money. They're far more likely to have trouble paying back their loans, too, a fact that traces back, in part, to a lack of generational wealth: Middle-class white families have eight times as much wealth as middle-class black families. Then there's the problem of earnings. Race-based wage discrimination suppresses earnings for black people, particularly women. So do criminal records.
Sullivan's is an argument that's commonly made by the for-profit college industry, which tends to disproportionately educate black, Latino, and low-income students, mostly women. For-profit colleges tend to take virtually anyone that comes in their doors; they don't filter out students based on high school grades or test scores.
Like many poor students, Pro Way's students often take out more loans than they actually need to pay their tuition. They borrow money from the government to cover the cost of supplies, lost income, day care, even food.
Pro Way actively discourages students from borrowing more than they have to, Sullivan said, but it's usually ineffective. They always need the money. "It's like if you put candy in front of a kid. You can talk, but the kid's going to take the candy."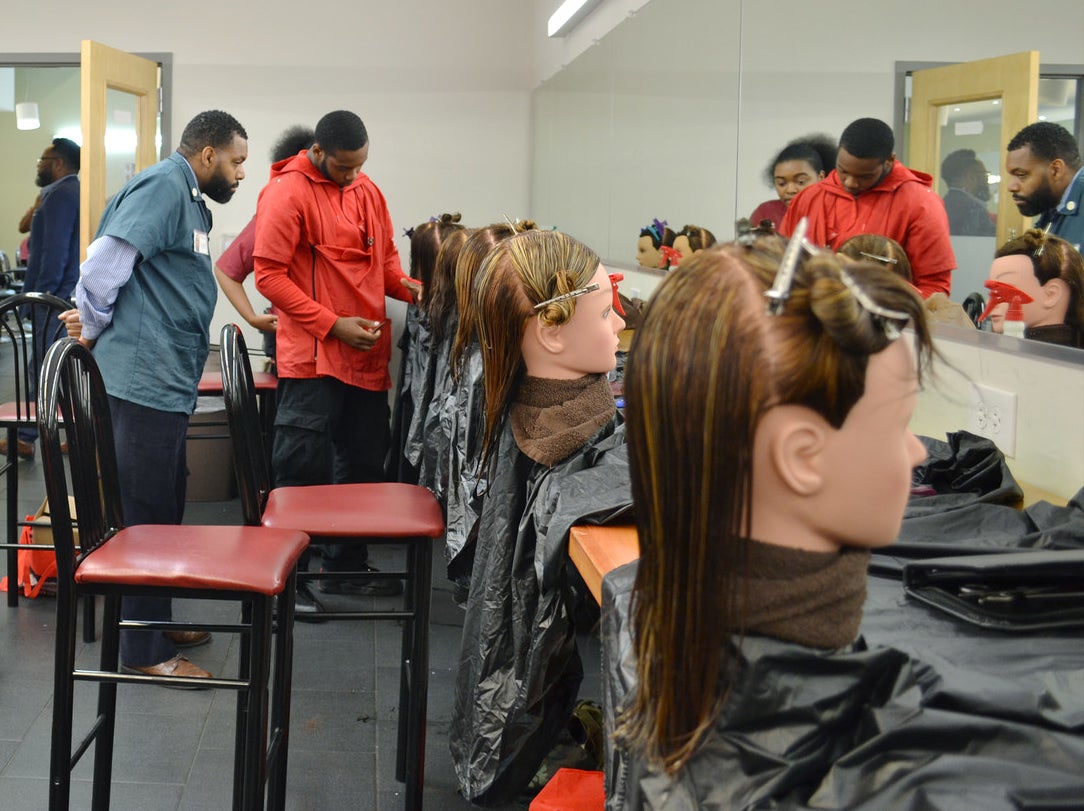 After he got the letter threatening Pro Way's access to federal money, Sullivan was determined to do everything he could to save his school. That meant slogging through the Education Department's appeals process, trying to track down dozens of former students in order to prove that they had earned more money than the government's data showed.
The mandatory process was another example of how deeply the government misunderstood his students and his industry, Sullivan thought. Pro Way's students are "young and transient," he said, and, five years out of his school, they were scattered around the country, making them "extremely challenging" to find. Pro Way enlisted instructors as part of their efforts, calling, texting, and even sending Facebook messages to relatives and friends, begging them to have former students contact the school. They had to offer $25 in cash to spur students to respond.
"We were trying to become skip tracers, almost," Sullivan said. "That's difficult even for people who specialize in collections."
It took six months, a lawyer, and an accountant to get data from about 60 students, Sullivan said, and the numbers they came away with were stark. The government had put the mean annual earnings for barber students at $7,800, but the 26 students he was able to contact told the school they'd earned closer to $30,000. For cosmetology students, the average was $26,000, Sullivan claimed, compared with government data that put students' mean earnings at $11,900.
He can't imagine going through the process again next year, when the next round of the government's gainful numbers comes in. "It was unbelievably painful," he said. "I'm not sure we could do it again."
Other cosmetology schools couldn't even scrape together the money and time to put together an appeal, AACS said in a court filing: Three of the organization's schools warned their students that they "could not feasibly appeal" their failing grades.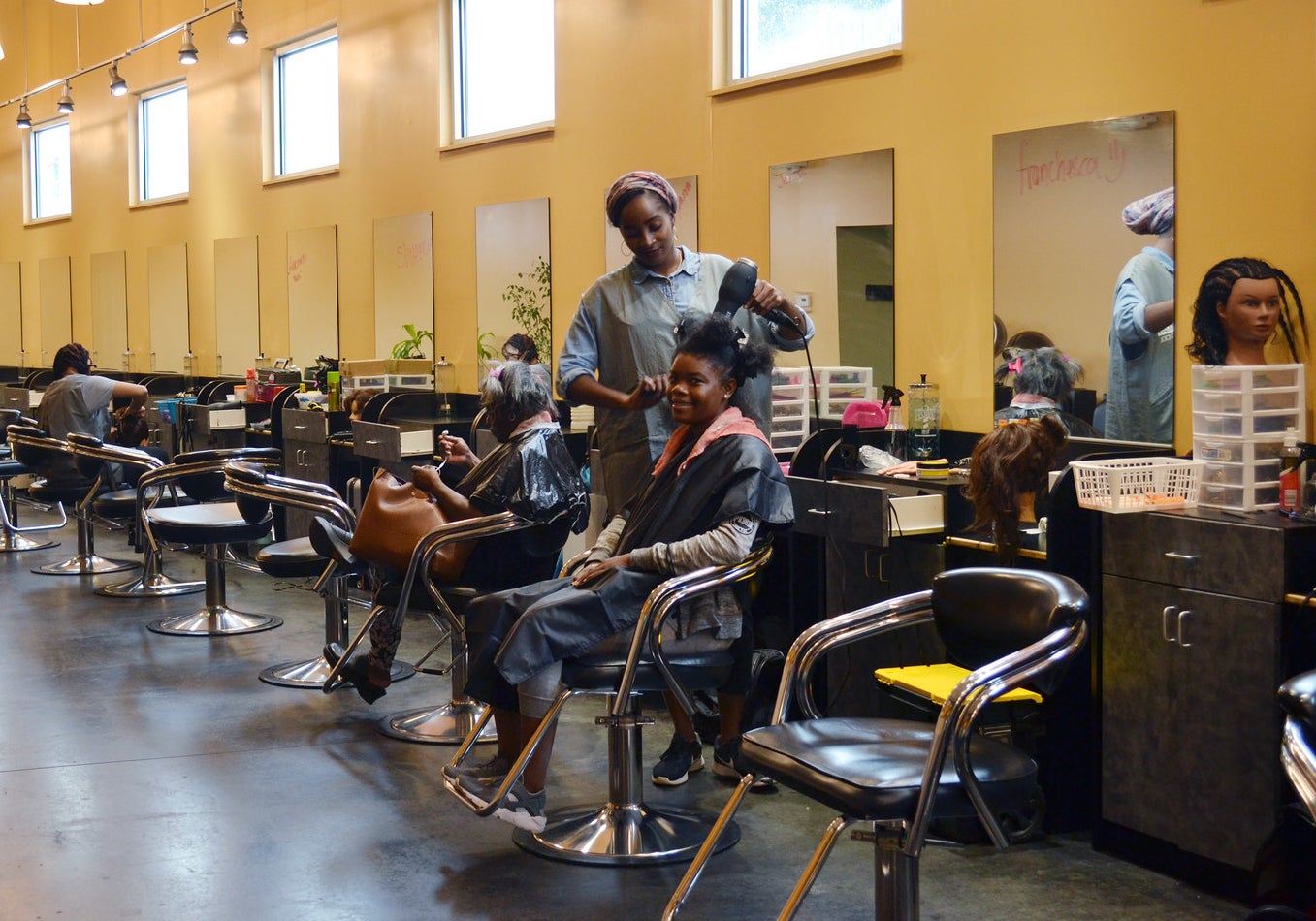 For years as the Obama administration honed the rules, every July 1 that came around marked a new threat to for-profit schools. As the date approached this year, schools failing gainful standards would be obligated to disclose that to their students by putting up notices on their websites.
If the deadline had passed, "it would have done irreparable damage to our schools," said O. David Jackson, the interim executive director of AACS.
"We were all studying the platforms of the way things would have gone if it was a Clinton administration."
But on June 30, DeVos said she would suspend the deadline for a full year. "I had a lot of folks say it was the first July 4th weekend they could enjoy in years," Jackson said.
It's an "enormous burden," Jackson said, for small schools to prove the government's data wrong each and every year, the way Pro Way had to do — by surveying a large percentage of their former students to gather salary information on their own. "The whole thing is onerous and unfair," he said.
When the announcement came in June that the Trump administration was suspending the rules, relief spread across the cosmetology industry, Jackson said. "We heard excitement and, frankly, gratitude."
"I'm not a Trump supporter, personally," said Sullivan. "But we were all studying the platforms of the way things would have gone if it was a Clinton administration. All the school owners were thinking it."
But Sullivan's frustrations don't end with the arrival of Trump and DeVos. He hasn't heard a word from the Education Department since he submitted his appeal in March, he said — meaning his school is still listed among those that failed gainful employment. He doesn't understand, he said, why DeVos's department hasn't acted to approve them after everything they went through.
"We did all of the work, and yet here we still sit," Sullivan said. "The damage has been done."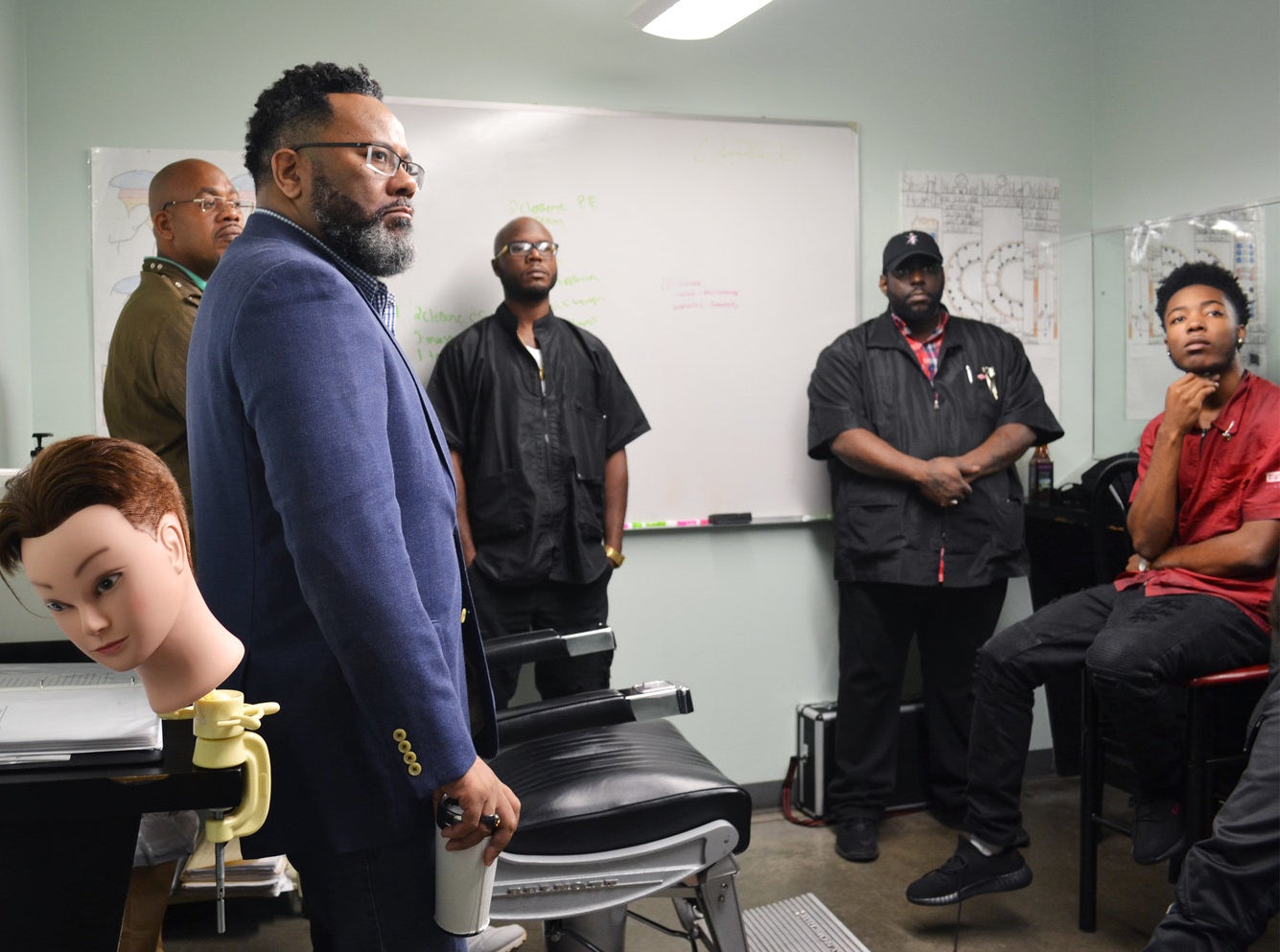 Raven Smith dropped out of a big corporate cosmetology school after she got pregnant with her daughter. She came to Pro Way last summer when her daughter was just 4 months old.
"It's been very hard," she said, perched on a stool as she carefully painted a layer of clear polish onto a rubber dummy hand.
But Pro Way has been different than her last school. It's made it easy for her to be in class as a nursing mom and provided flexibility when she needs child care. Growing up, cosmetology was a family business for Smith; she's been doing hair since she was 14. Now she's close to graduating.
"I don't think they fully understood what they were doing."
"Other schools are more of a big name, but here, they're focused on each person," Smith said. "It's more of a family."
Carl Jordan, Pro Way's director of operations, said it's shocking how deeply the Washington bureaucrats who wrote Obama's rules misunderstood colleges like his. He sees the way the rules were crafted as a sign, perhaps, of deliberate disregard for the realities of cosmetology students' lives — or worse still, a possible sign of contempt for the type of people the schools serve.
"To me, it raises questions of their agenda and their mindset," Jordan said. "I don't think they fully understood what they were doing."
It's about more than the skewed and inaccurate data, Jordan said. Pro Way's students arrive with enormous challenges: histories of incarceration, difficult home lives, kids to take care of, and jobs to work. Many have decade-long gaps between high school and getting their cosmetology certificates, making it difficult to adjust to going back to school.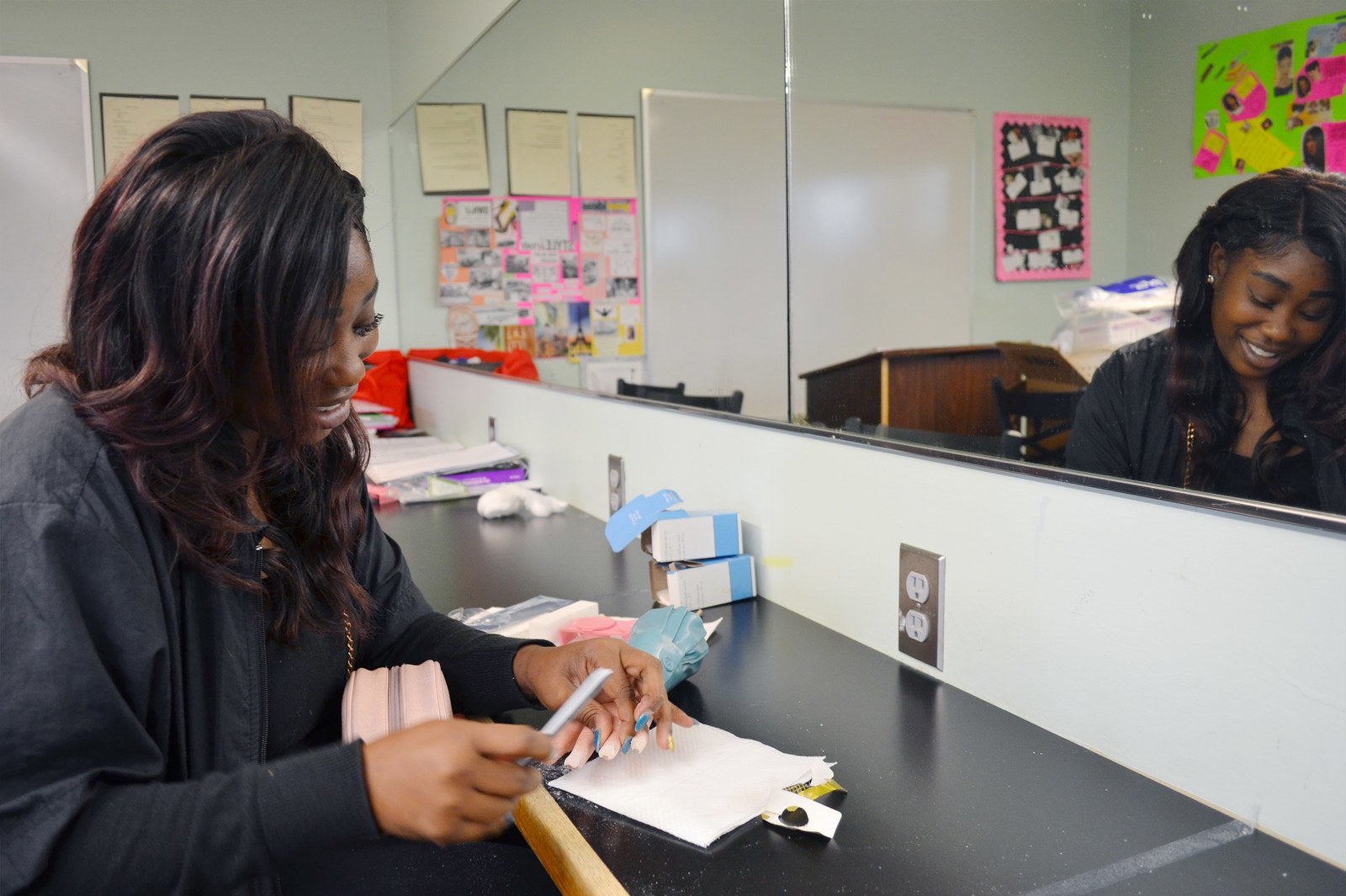 "We have a lot of students from less structured families," said Sullivan. "They come in and think, Oh, I'll go cut hair, it'll be easy."
Pro Way has a lot of rules and regulations for that exact reason, Sullivan said, governing how students dress, how long they can take breaks, how often they can miss class. "We make sure it isn't willy-nilly, anything-goes here," he said. "We're trying to mold them, because cutting hair isn't enough to get you a job."
In one of the small offices along the back hallway, Sullivan introduces Gail Davis, the school's director of education, as a "drill sergeant." The only girl in a family with eight boys, Davis keeps order at Pro Way, roaming the halls and keeping her eye on the students who filter past as she sits at her desk. Davis puts her job this way: "We're trying to make them productive citizens."
They're trying to help them avoid the fate of Pro Way students like Monolito Walker. Walker had grown up following his father around the barbershop. "I'm going to open my own shop the day of my graduation," he boasted in September.
By October, Walker had pled guilty to voluntary manslaughter for a random killing during a robbery he'd committed when he was just 16 years old. He was sentenced to 30 years in prison. The 18-year-old will first be eligible for parole at 28.
When he graduated from Pro Way at 21, Dontay Brock said, money did not come easily, the way he'd first expected. He calls it "starting from the bottom." He worked in a barbershop in the mall, the kind of place where people left their clients waiting in the chair while they smoked in the back lot.
He made less than $1,000 a month at the beginning, barely enough to get by and pay the $200 he owed to rent his chair at the shop. The rest of the money had to be stretched to pay his student loans.
"Things were hard for a while," he said. A few years later, though, Brock has started to work his way up, building a clientele. He sometimes takes home as much as $1,000 a week working at a more professional shop. In five years, once he's learned more, he wants to open his own business.
"I'm coming up now," Brock said. "This is deeper than just a profession for me."
Jordan, Pro Way's director of operations, says Brock's trajectory is common. The first few years out of cosmetology school are hard, and they don't involve making much money. "Most people take several years to build up a clientele," he said — people who come back to you regularly, tip well, and recommend you to friends.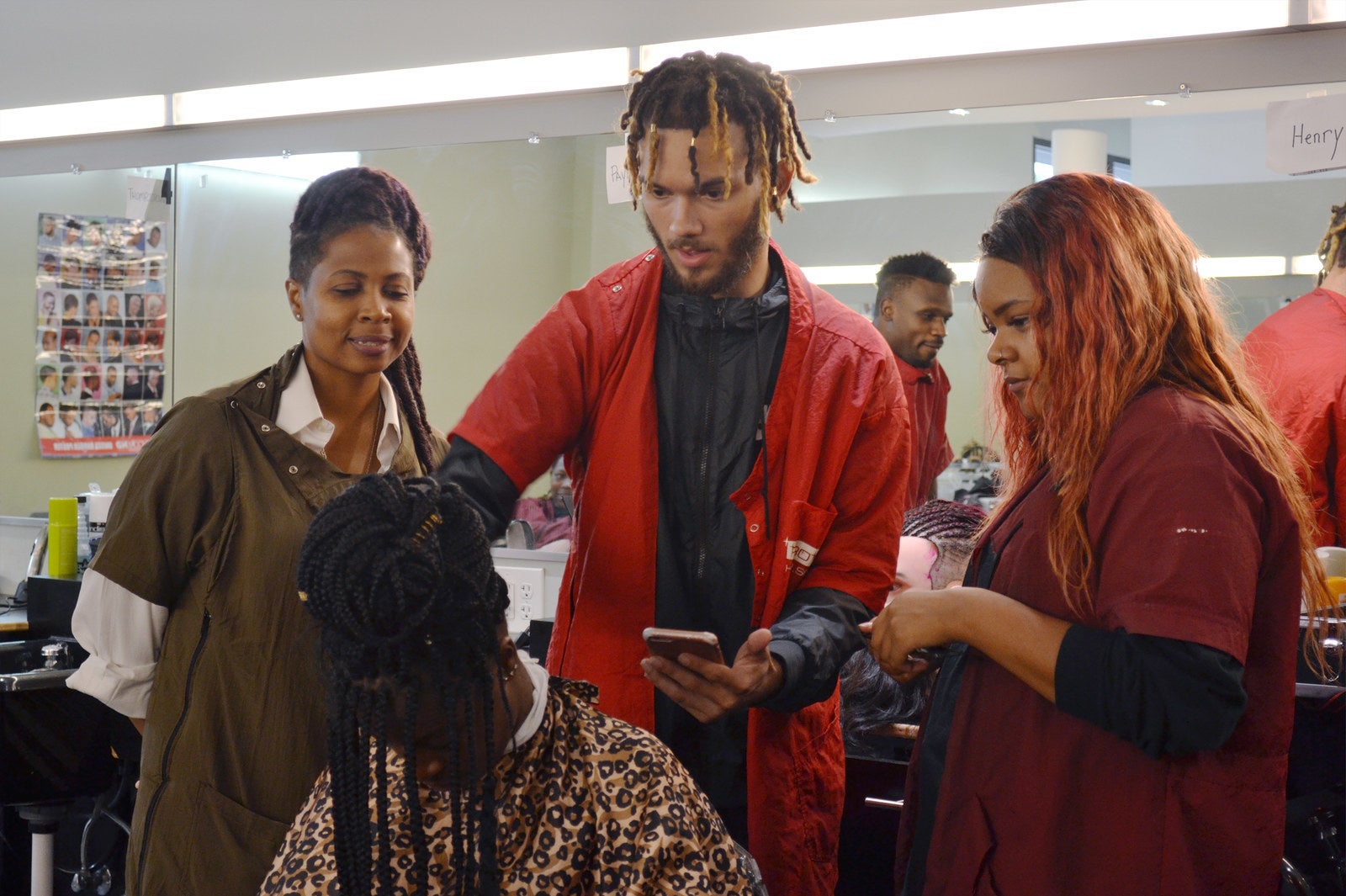 For-profit college regulations judge Pro Way on what its students earn in their second or third year after graduating. For salaried jobs, like in business or health care, that might make some sense. But Jordan said the fact that cosmetology students are judged on the same metrics is a sign that the people writing the rules just don't get it — or don't care.
"In cosmetology, you're your own business," Jordan said. "You're an entrepreneur. The government's judging students as people, but they should be judging them as businesses — what business makes money the first few years?"
There are other ways to judge schools' success, said Jackson, who works for the cosmetology schools' trade group. He argued that the government should look at how many students graduate and get jobs, regardless of what they pay, and how many are leaving school prepared to succeed. Because cosmetology requires students to pass licensure exams, he said, you can easily judge whether schools are actually teaching students by how many of them pass their tests.
"There may be a student debt crisis," Jackson argued. "But it's not being caused by cosmetology students."
"There may be a student debt crisis, but it's not being caused by cosmetology students."
Jackson was referring to the relatively small number of students in the industry, but also to the small amount of debt they take out. Cosmetology students typically borrow under $15,000 for a certificate, less than at many other types of programs. It's a tiny fraction of the $1.3 trillion in outstanding debt that many people cite when they talk about the burgeoning debt crisis.
But advocates of tougher for-profit college regulations, like the ones Obama passed, say that what matters in the student debt crisis is not the total amount of debt that students take out — it's whether or not they can repay it. Research shows that students with relatively small loan balances of $15,000 or less are far more likely to default on their loans than those with bigger debts.
That's why earnings metrics matter, said Ben Miller, the director of postsecondary education for the left-leaning Center for American Progress — not just whether or not students get jobs, but how much those jobs pay.
"The basic logic of what gainful employment is trying to get at is not so much the question of whether graduates are getting jobs or not," Miller said, "but rather whether what graduates have to keep paying for their program is worth the money they get."
At Pro Way, the cost of a degree comes in just under $20,000 — still a steep sum for someone earning around $12 an hour, the industry's average salary, according to some metrics.
The cosmetology industry actually "typifies" what the Obama administration's regulations are supposed to root out, Miller said. You can't judge a program's worth by placement rates, he said, the way Jackson and the cosmetology industry groups argue for, because salon "jobs" are easy to come by and usually involve simply renting space. And licensure exams, unlike in health care professions, are relatively easy to pass.
"It's different than a normal job," Miller said. "But there's still a lot of these programs where what they're charging people to get a credential is out of whack with what they're going to make. You're setting people up for failure."
Drill into the data around gainful employment rules and cosmetology schools, and you'll see something surprising, Miller points out: The difference between beauty schools that fail and beauty schools that pass isn't necessarily how much their graduates earn, or say they earn. Annual earnings at failing cosmetology programs averages out to about $12,300 a year; at programs that pass, it's $13,700. The big difference is in what the programs cost. At failing cosmetology programs, the average loan payment is almost $2,000. At programs that pass, it's only half as much.
Those numbers suggest, Miller said, that the biggest issue cosmetology programs face may not be their students underreporting earnings. It could simply be that they're charging their students too much.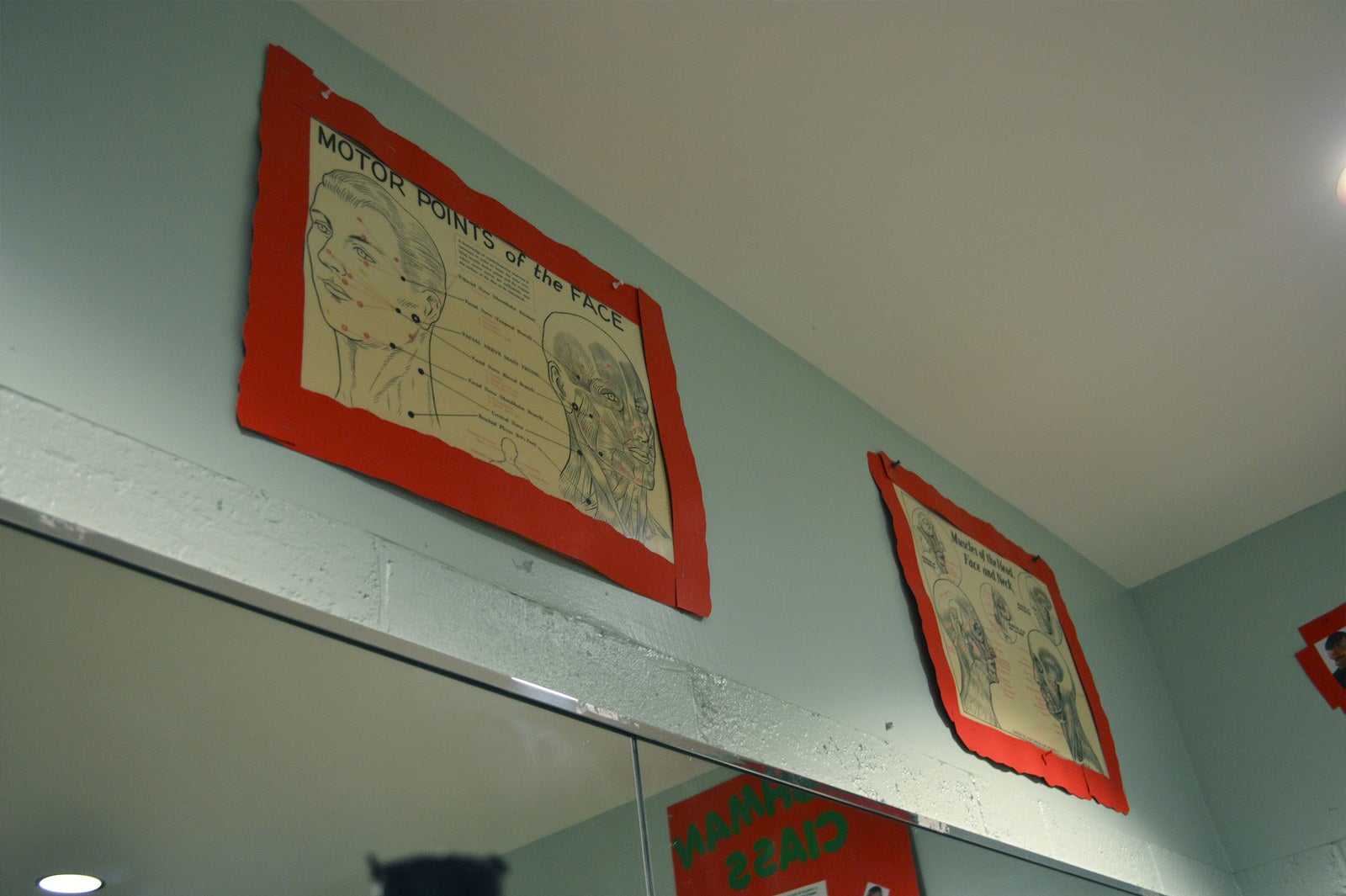 The lobby of Pro Way's building in Stone Mountain is separated by a low artificial divider. There's just one front desk, and one receptionist, but to go from the barbering side of the school to the cosmetology side, you have to step outside through the glass doors, and then back in.
Sullivan admits it doesn't really make sense. It's just another thing Pro Way has to do to comply with Georgia's strict industry regulations — rules that govern everything Pro Way does, from what they teach to how many staff they need to how their building must be laid out, with the two types of students kept separate.
Most importantly, the regulations dictate that Pro Way has to give its cosmetology students 1,500 hours of instruction — over at least nine months — before students can take their "state boards," or licensure exams.
The landscape looks the same across the country: Most states require around 1,500 hours of training for licensed cosmetologists, plus state boards that cover everything from the structure of facial muscles to the composition of chemicals.
It's state regulations, more than anything else, that drive up the price of a cosmetology degree, said Dick Carpenter, the director of research at the Institute for Justice, a libertarian law firm. And those regulations can also cause programs to fail gainful employment metrics.
In Oregon, for example, where the state requires a minimum of 2,300 hours in school for a license, 11 of the state's 16 cosmetology programs failed gainful employment rules. The other five were in the "zone," or in danger of failing; not a single program passed. In Iowa, which requires 2,100 hours, almost 75% of programs failed or were in the failure zone.
"You shouldn't need thousands of hours to become a cosmetologist."
At the root of the problem, Carpenter said, is the fact that schools themselves and their industry groups set the rules, going to state legislatures and arguing for stringent licensing requirements.
Those schools "enjoy a significant economic benefit" from making sure their industries have a high barrier to entry, Carpenter said — from the fact that students must attend for nine months, for example, rather than just three.
Citing nebulous issues like safety, cosmetology schools make sure students have to go through strict training "in order to shore up their industry," Carpenter said.
"You shouldn't need thousands of hours to become a cosmetologist," Carpenter said. "It's not what one would call a high-skill profession. Ultimately, you're imposing these high costs on what are mostly minority women, who are going to graduate into an industry that does not pay commensurate salaries."
"There's broad-based bipartisan agreement on the need to crack down on occupational licensing," said Miller. "Cosmetology is a great example."
Education regulations like gainful employment rules, Carpenter argued, don't get at the root of the problem with overpricing in the industry. It's the stringent cosmetology regulations — the thousands of hours many states require and the long lists of technicalities students must learn — that drive up tuition.
Many of Pro Way's students say they're not sure about the 1,500 hours, either. Some come to the industry brand-new, but many have been cutting hair since they were small — following their fathers around the barbershop, watching their mother braid in their kitchen.
"I started cutting hair after my son was born," said Deante Clemmons, a cosmetology student at Pro Way. "I've always had a passion for it. I have withdrawals when I'm away from it. Getting my license, that's what's most important right now."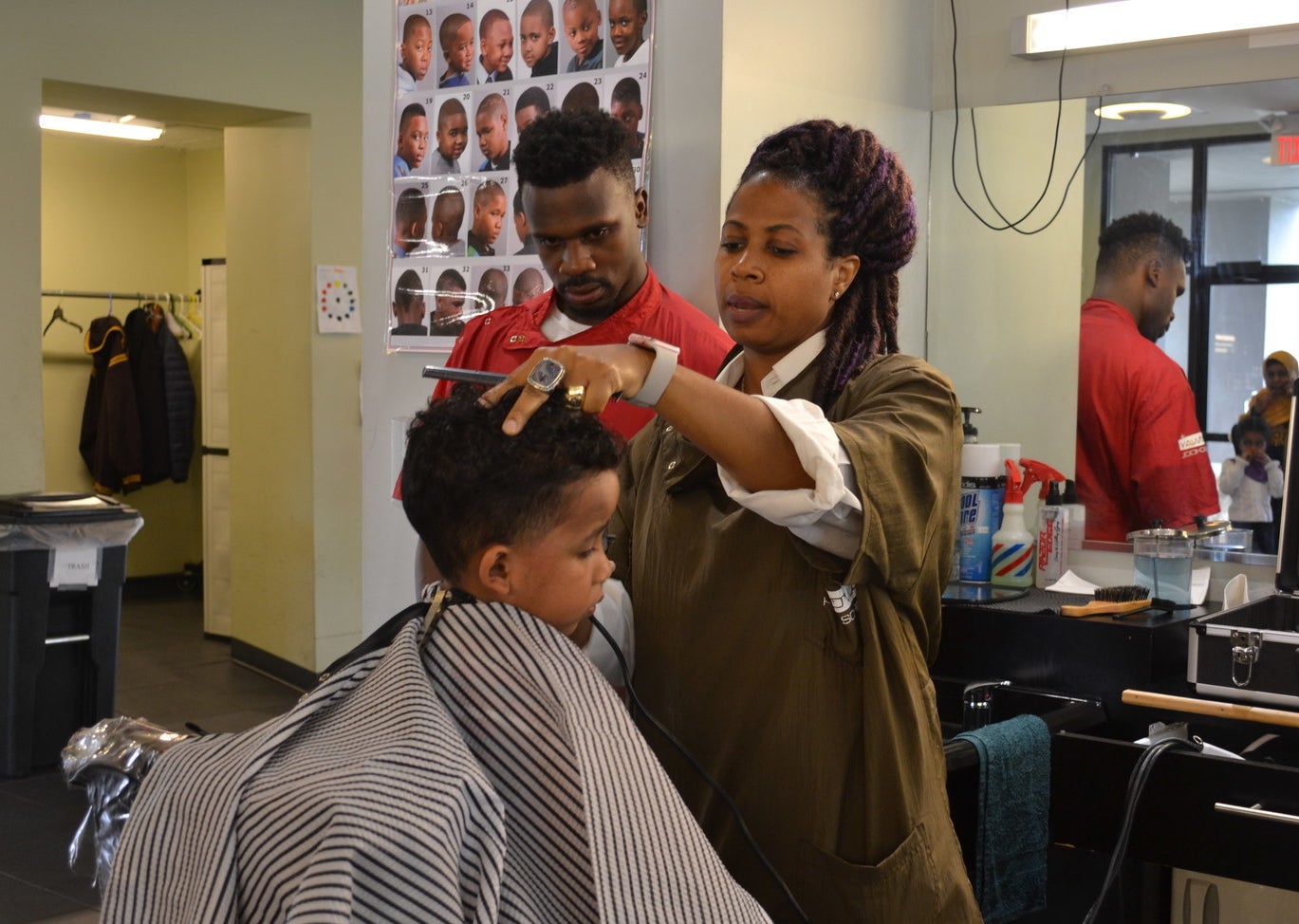 There are, of course, some terrible cosmetology schools. When it comes to student loan default rates, cosmetology and barbering schools are at the highest end of the spectrum. The worst default rate in the country, for example, belonged in 2016 to Larry's Barber College in Chicago, where almost 50% of students had defaulted on their loans within three years.
At Jays Technical Institute Barber and Beauty College, a Texas cosmetology school, a woman answering the school's phone attributed the school's near 50% default rate — one of the country's highest — to the number of its students who had been incarcerated after graduation. "They go to jail and default," she said.
At the Marinello Schools of Beauty, a 56-campus chain that shut down in 2016, financial aid fraud ran rampant, with students given fake high school diplomas so that they could get federal loans. That type of fraud was common as far back as the 1990s, when a chain called Wilfred Academy took in tens of millions in fraudulent aid, money the government eventually was forced to refund.
A string of cosmetology schools called La' James provided subpar educations and used students as free labor, leaving them unprepared and struggling to graduate, according to a lawsuit filed against it by the state of Iowa.
Most cosmetology schools aren't chains like Marinello and La' James, though, or programs housed within large for-profit companies like the University of Phoenix or DeVry. They're mom-and-pop schools like Pro Way, with a single campus or a handful of them.
"They didn't care that we were caught up in it."
Small businesses aren't subject to many of the problems that plagued the for-profit college industry, argued Jackson of AACS — such as the pressure to reward shareholders with dramatically increased enrollments, for example, and the aggressive, misleading recruitment tactics that led to the downfall of the Everest College chain.
With the passage of gainful employment looming in 2013 and 2014, many of the biggest publicly traded for-profits were simply able to shed their most troubled programs — cutting back on certificates and two-year degrees, which produced particularly dismal results. It hurt their bottom lines, but they were able to avoid the possibility of shutting down altogether.
For a school like Pro Way — for virtually any cosmetology school — that isn't possible. They offer only one or two programs; if those fail, their business is dead. In the end, with the tallies in, most of the schools facing down actual closure due to the regulations were not the likes of the University of Phoenix.
"At first I think they wanted to go after the big guys," Sullivan said of the Obama administration. "But I think eventually they started going after the little guys too. They didn't care that we were caught up in it."
When Obama's Education Department set to regulate for-profits, "we got locked into this larger narrative about the industry," said Jackson. "They weren't thinking about the facts of who we are, and what their rules might mean for the industry."
Jackson said he doesn't dispute that the for-profit college world needs oversight. But he takes DeVos's decision to suspend gainful as a vindication of his own life's work, and that of his colleagues.
"It's a recognition that we are different — that so many schools are different," Jackson said. "Not all for-profit schools are the same."