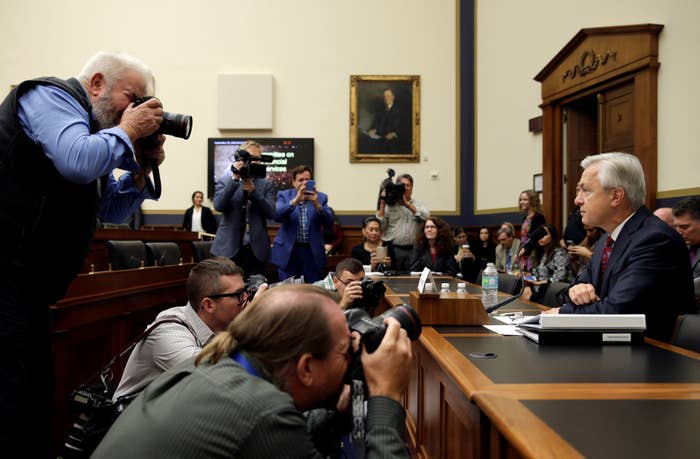 Wells Fargo CEO John Stumpf will leave the company immediately, as the bank grapples with a scandal over its high-pressure sales tactics and fraudulent behavior by its staff.
Stumpf was savaged by Elizabeth Warren in a congressional hearing last month, with the Senator criticizing his "gutless" and calling for him to take responsibility for the thousands of Wells Fargo sales representatives that had illegally opened customer accounts without their authorization.
"You should resign," Warren told Stumpf in the hearing, which went viral on social media. "You should give back the money that you took while this scam was going on, and you should be criminally investigated by both the Department of Justice and the Securities and Exchange Commission."

In a statement, Wells Fargo said Stumpf was retiring, and that he believed "new leadership at this time is appropriate to guide Wells Fargo through its current challenges."

Stumpf's position grew more tenuous on Sunday when Vice News revealed one of the bank's top executives was warned of improperly created accounts in 2005 — five years prior to when he said the board was first made aware of the problems.