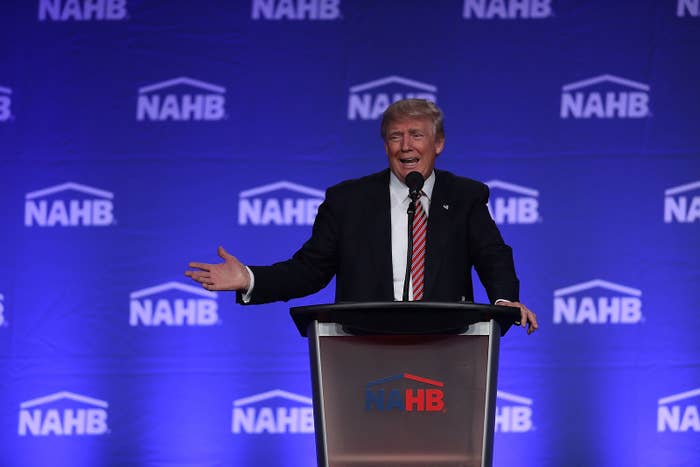 KISSIMMEE, Fl. — In a rare show of humility on Thursday, Donald Trump said it would be "OK" if he lost the presidency.
"I go back to a very good way of life," he said. "I'm going to have a very, very nice long vacation."
But at a rally later in the night in Kisssimmee, Florida, the stakes were much higher for Trump's supporters, who said they feared for the country's future — and even its very existence — if Republican nominee were to lose the presidency.
"He's not going to lose," said Donald Buzzelli, who was at his fourth rally of the campaign season. "This country would become like a third world country."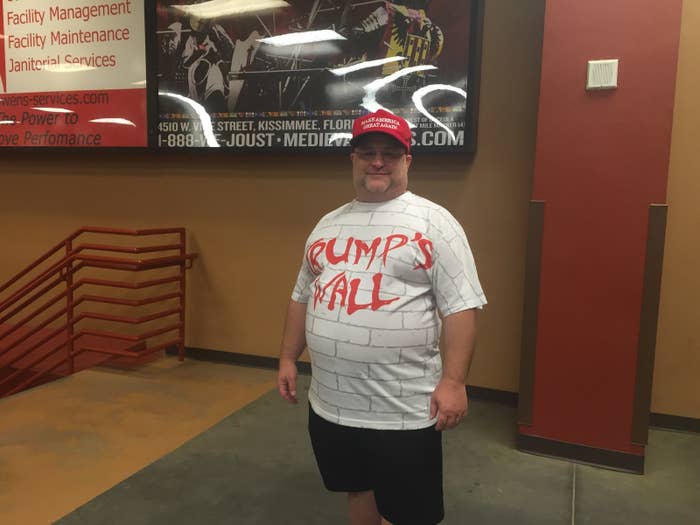 Buzzelli added that he most fears the corruption that would overtake the political system without Trump's influence.
"He doesn't need this job, he's not beholden to anyone," Buzzelli said. "That's what I like about him, he's not trying to get in with special interests."
Many Trump supporters said they were urgently worried about the Supreme Court if their candidate were to lose.
"I think they'll take away our constitutional rights," said Karen Fenske of Melbourne. "They'll tear up our constitution."
Others, like Michelle Fleming, feared a major cultural shift if Trump were to lose.
"I'm just afraid that our political correctness will get even worse than it is," she said. "We are so off-balance, so far to the left, and if Trump loses people will end up hating even more. The civil unrest will get worse."

In the crowded Kissimmee arena Thursday, Trump also doubled down on his controversial claim that President Obama was "the founder of ISIS."
"He's the founder in the truest sense," Trump told the crowd.
As speakers began, a Confederate flag stamped with the word "Trump" was hung not far from the stage, guarded by a rowdy group of young men in "Make America Great Again" hats. But after a heated conversation with campaign staff and police officers, the Confederate banner was replaced with an American flag.
Few supporters said they believed the polls, which show Trump behind by significant margins and struggling in key swing states.
"The polls are swayed in favor of Hillary," said Sam McGee, a campaign volunteer. "They're asking more Democrats, and so of course you have the Democrat winning."
Trump, too, seemed to put little stock in the polls.
"We're tied," he said, at one point. Later, he asked the crowd, "Can you imagine losing to Hillary? I mean, can you imagine?"