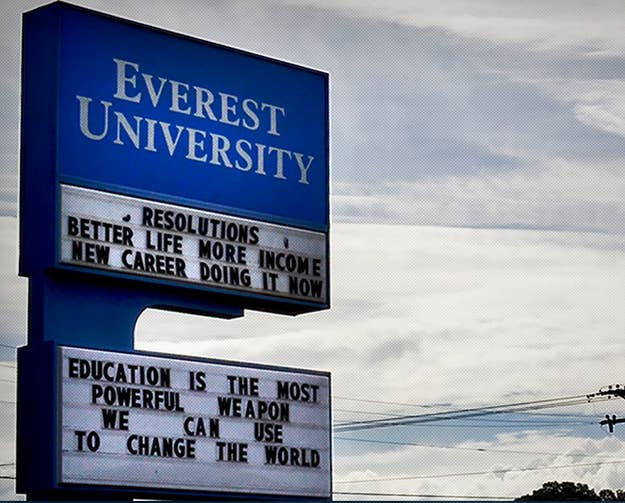 When Barack Obama took office, America's seven largest publicly traded college operators were worth a combined $51 billion, with more than 815,000 students enrolled at campuses spread across the country. The schools were flooded with with people seeking shelter from the recession, returning to school to pick up new skills.
Almost eight years later, the industry has been decimated. The seven largest listed operators are worth just over $6 billion, and the most valuable company in the sector has spent the last two years desperately trying to become a non-profit. Two of the largest companies in 2009 are now bankrupt, and two more are in the process of being taken private.
A withering war on for-profit schools by federal and state authorities, combined with an improving economy that made trade schools less lucrative, has left the industry a shadow of its former self. It could be one of the defining legacies of the Obama era.
It has at least been among the most decisive, and it has drawn its share of critics. "When angry voters refer to a 'lawless' government, this is what they mean," the Wall Street Journal opinion page wrote in one piece. "The sheer brazen viciousness of the Democratic campaign against for-profits is something to behold," said another.
Obama administration alumni are unapologetic. Early on, as accusations of fraud began to emerge against for-profit schools, they were often accused of standing by idly as a spigot of taxpayer money flowed to troubled schools in the form of federal financial aid.
"There's been an increasing level of comfort with actually taking action," said Bob Shireman, a former top Education Department official. "At the beginning there was a lot of nervousness about it, a lot of effort not to blame the sector. And over time, I think everyone's coming to the same conclusion — that the schools are a problem. If the Wall Street Journal is going to blame us for killing colleges, so be it."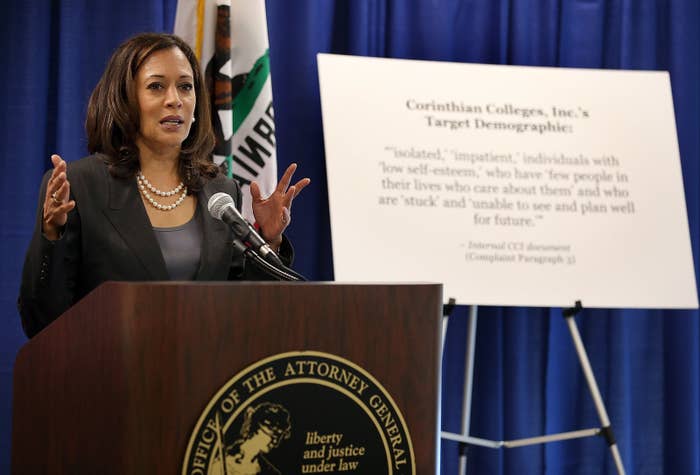 The challenge was apparent from day one, according to Tressie McMillan Cottom, an assistant professor of sociology at Virginia Commonwealth University and a former for-profit college employee. "They really inherited a political football there. The sector had expanded before Obama. It was mired in its excesses by the time he was elected," she said. "The issue chose this administration and not the other way around."
"The only shame is that we apply the rules so infrequently," said McMillan Cottom, author of the upcoming book Lower Ed: The Troubling Rise of For-Profit Colleges in the New Economy.
The administration's more aggressive approach hit its stride in its final two years, as the Education Department honed and expanded its power. It pushed through a set of strict new rules late in 2014, and is preparing to pass another that could have even more far-reaching impact. Last month, one of its long-standing foes, the ITT Tech chain of for-profit colleges — valued at $4.6 billion in early 2009 — filed for bankruptcy after an Education Department ruling effectively ended its viability as a business.
And this week, it officially signed the death warrant of the watchdog that gave its stamp of approval to some of the industry's worst actors. That single bureaucratic decision could be among the most devastating to the for-profit college world. In shuttering the Accrediting Council for Independent Colleges and Schools, or ACICS, the government will send hundreds of schools scrambling to find a new accreditor. Those that fail to find one will face closure.
"This has the potential to be very serious," said Trace Urdan, an analyst at Credit Suisse. Shutting ACICS, he said, will "cull the herd even more dramatically. I guarantee you there will be schools that won't be able to find a new accreditor."
ACICS had been dogging the department for years, offering its seal of approval to all but a few of the most controversial, troubled for-profit colleges — despite mounting accusations of fraud and abuse. Once they received its green light, they could tap into the virtually unlimited flow of federal student loans, with their billions in revenue only limited by how many students they could sign up.
As criticism mounted of the growing pile of student debt racked up at underperforming colleges, government officials said there was little they could do as long as the schools remained accredited. But this summer, when ACICS applied to have its mandate renewed, both the Education Department and an independent panel recommended taking the most severe action: shutting it down as quickly as possible.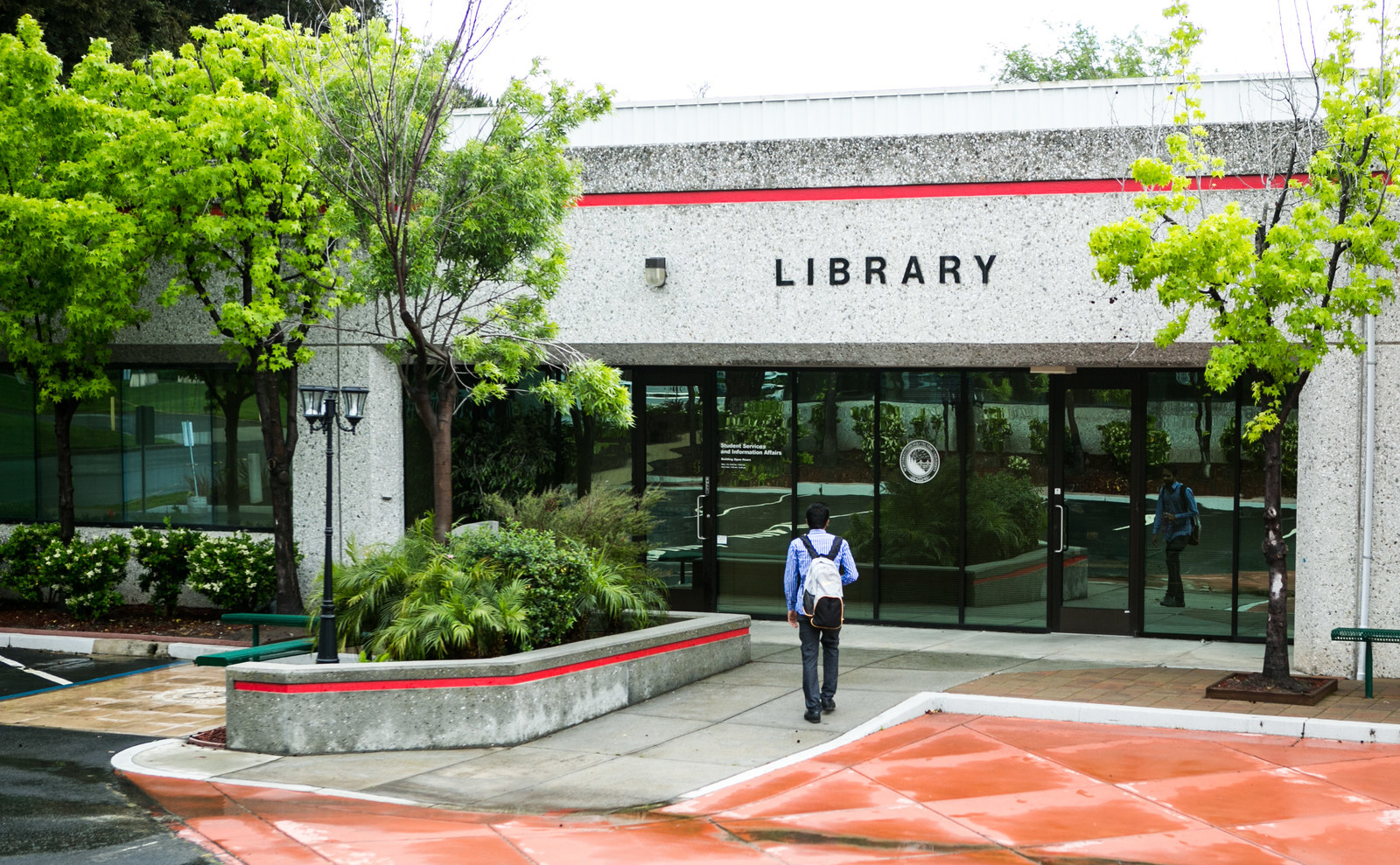 To Steve Gunderson, who heads the industry lobbying group Career Education Colleges and Universities, or CECU, the decision was entirely political. "It is a further strategy to deal with some of the schools they thought were problematic," Gunderson said. "These schools will have a very difficult time getting any other accreditor to take them."
The Education Department's wrangling with for-profit colleges has brought cries of federal overreach that echo many of those levied against the Obama administration in its later years — that it has often overstepped its bounds by choosing regulatory maneuvering and executive action over actual lawmaking.
Just last month, the department was sued by the Center for Excellence in Higher Education, a college chain, after it used its regulatory powers to stop the school from converting to a nonprofit college. Activists had claimed that for-profit to nonprofit conversions like CEHE's were thinly veiled attempts to evade regulations while continuing to pass on profits to the schools' former owners. But until this summer, the Education Department had mostly rubber-stamped the conversions.
CEHE's suit claims the Education Department is wildly, and arbitrarily, overstepping its bounds. "Under this administration, the new tactic is to use federal agencies to advance political agendas," the company's CEO told CNNMoney. "Someone needs to stand up or they will continue doing this."
The Education Department has begun to turn the tables on for-profit schools by using their almost total dependence on government money as an avenue for regulatory power. It is seeking to make access to federal dollars conditional on schools changing their practices — for example, by requiring schools to eliminate mandatory arbitration clauses from their enrollment contracts, giving students the right to sue.
It has even used its control over federal aid to effectively shut down entire for-profit college companies. In 2014, the department first shut down a major for-profit school essentially by accident, when a it imposed a penalty on Corinthian Colleges and sent the school into a tailspin that ended in bankruptcy. But last month, the Education Department used the same tools to, it appeared, deliberately close ITT Technical Institute.
ITT had been teetering on the edge of closure; it was in bad standing with its accreditor and on shaky footing with creditors. But when ITT's accreditor punted a decision on whether or not to shut the school down, the Education Department itself stepped in several days later. It forbade the school from enrolling new students and imposed cash requirements that even a cursory glance at the school's financial statements made clear were a virtual impossibility.
"This is the risk an institution takes when it suckles at the Education Department's teat," said McMillan Cottom. "Relying on essentially one customer — here the federal government — is very risky. ITT knew those risks."

The department said it was not intentionally setting out to close the schools. But most observers said there was no other possible outcome for ITT in the wake of the penalties. "We did it with our eyes open that this was a serious possibility," department undersecretary Ted Mitchell admitted to reporters after ITT said it would close all of its campuses immediately.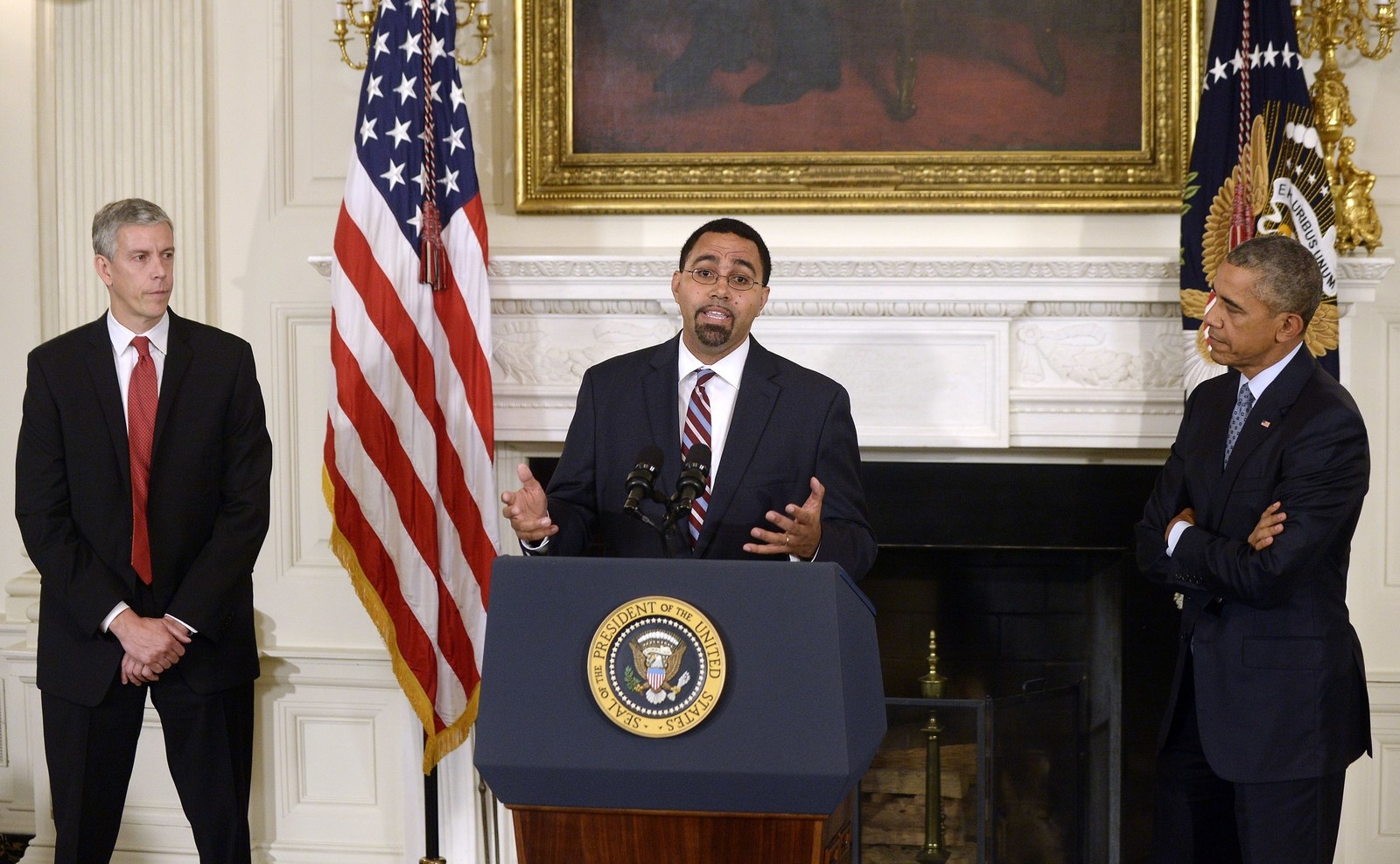 When Corinthian shut down, the Education Department scrambled to help it find a buyer, hoping, it said, to minimize the damage done to students. But it made no such concessions with ITT, even — the school claimed — rejecting tentative offers to buy up the campuses.
Elizabeth Baylor, the director of postsecondary education at the Center for American Progress, praised the department's ultimate decisiveness on ITT, saying it had made the right decision by shutting down the school altogether rather than waiting for its accreditor to pull the plug or its finances to grow more dire.
"When you see the writing on the wall from the Education Department's standpoint, you have to say, are you going to be morally responsible for letting new students sign up with an organization that is so insecure?" Baylor said. "When you're in a hole, the first step is to stop digging."
But the decision to essentially intervene has rankled some critics, who say that the department is overstepping its bounds by using financial aid penalties to shut down schools instead of letting accreditors, or market forces, do the job instead.
"There's no other regulatory agency in the federal government that would have the ability to act the way the department is acting right now," said Diane Jones, a former Bush administration official.
Jones is one of several critics who worries that the Education Department has sometimes made itself the judge and jury when it comes to dealing with wrongdoing by colleges. In the case of ITT's closure, Undersecretary Ted Mitchell said the department had made the call based on "the totality of evidence" against ITT.
The Education Department has also given itself enormous power, Jones said, in a far-reaching set of new regulations it built this year around a clause in the federal student loan promissory note called "defense to repayment." The department took the clause — which says students should not have to pay back their student loans if their schools did something in violation of state law — and transformed it into a full-throated consumer protection rule.
The new regulation, which is not yet finalized, allows students to exert defense to repayment claims if they feel they were "misled" by their schools, a much broader allowance than the initial clause, which required actual lawbreaking. That interpretation surprised even some liberal observers by how hard it hit, particularly against for-profit schools.
And the regulation gives the Education Department significant and expanded powers, like the the authority to automatically discharge the loans of large groups of students in the face of evidence of widespread wrongdoing. It can also levy financial penalties against schools where many students claimed fraud.
"I've never dealt with any constituency like this — never seen such fear by good people that the government is out to destroy them," said Gunderson, the president of the lobbying group CECU, of the group's members. Though CECU originally represented a cadre of large for-profits, its remaining members are now mostly smaller schools, with no more than a handful of campuses. "The sense is, what will the department do next to put the entire sector out of business?"