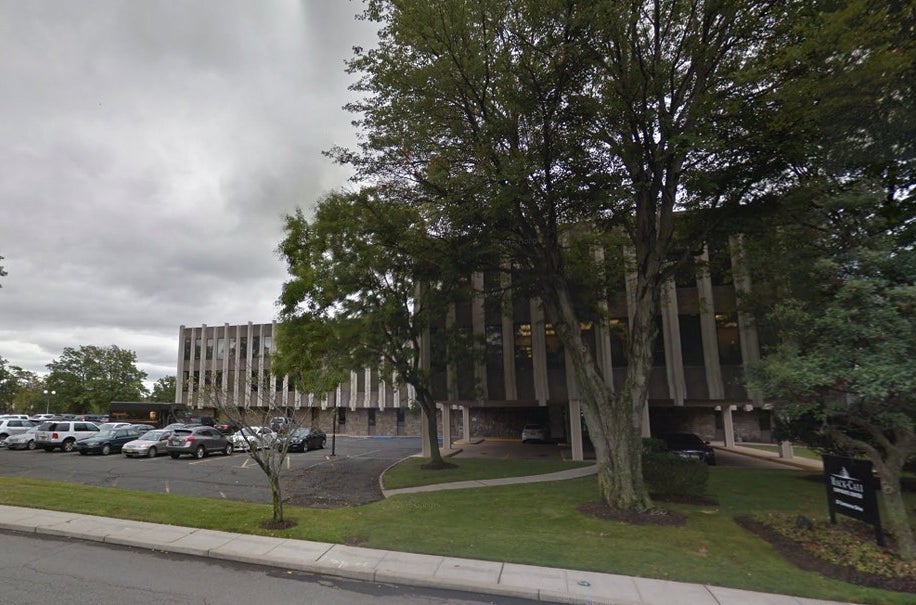 At left, the building where the University of Northern New Jersey was located. At right, an image from UNNJ's now-defunct Facebook page.
The University of Northern New Jersey had a central office in Camden, a seal imprinted with Latin, and a president, Dr. Steven Brunetti, who was known to students as "Dr. B." More than 1,000 foreigners came through its doors since it was opened in 2013, all of them holding visas to study in the United States. The university even had a vibrant Facebook page, where foreign students posed in front of the UNNJ logo wearing T-shirts that advertised the school mascot, the Badger.
What UNNJ didn't have, however, was a faculty, classrooms, or curriculum. The school was a scam, a fake college created to enable foreign nationals to work in the United States without ever attending class or turning in a piece of homework. And it was a scam run by the U.S. government.
UNNJ was not the first fake university to be shut down by the authorities. It was, however, the first fake university to be owned and operated by the Immigration and Customs Enforcement — part of an elaborate multiyear sting operation designed to catch a network of student visa fraudsters.
Essentially, it was all a setup. The Department of Justice announced Tuesday it had indicted 21 people as a result of the virtually-unprecedented operation: brokers, consultants, and employers from across the country who are charged with conspiring to commit visa fraud. The brokers brought foreign students to UNNJ, indictments say, despite knowing that the school was fake.
The brokers told UNNJ's undercover operatives that their clients "only wanted to work" and did not want to attend class, the indictments allege. They bought reams of forged paperwork from undercover operatives they believed were UNNJ employees, submitted it to immigration authorities to obtain student visas. Some petitioned the government for fraudulent H1-B work visas on behalf of UNNJ students.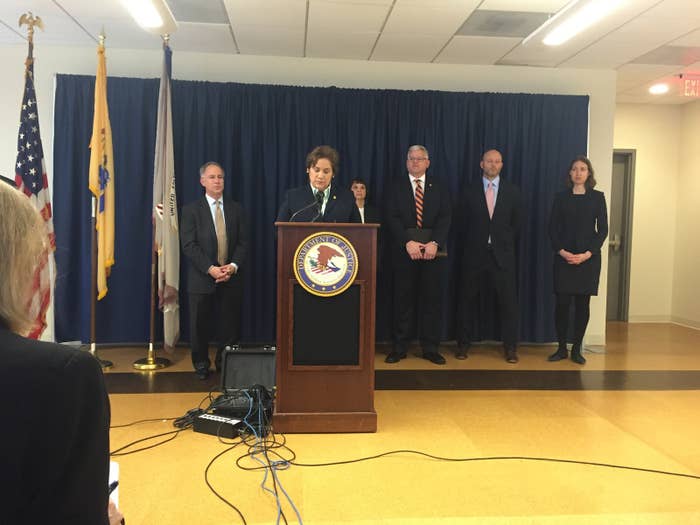 "You know that none of these people are going to class?" one UNNJ administrator asked Alvin Yuen, an education broker. "I don't want anyone showing up at my doorstep thinking they're gonna be in my advanced calculus class."
Yuen laughed. "Oh yeah, yeah," he said, according to an indictment. "We've been doing this for years. No worries."
After Yuen, a 24-year-old Chinese national, learned UNNJ was fake, he allegedly enrolled dozens of students, collecting thousands of dollars of kickbacks for himself. He was indicted Tuesday. The UNNJ administrator he spoke with, like all of the school's employees, were Homeland Security Investigations agents.
No students were indicted, the Justice Department said, but all will eventually have to appear in immigration court, on the road to having their visas revoked. All of them were already in the United States, officials said, many on student or tourism visas. Most of them came from India and China, government officials said at a press conference Tuesday, and many of the brokers indicted were also Indian and Chinese nationals.
ICE, which oversees the country's student visa program, has long gone after fake "visa mill" universities like UNNJ and their operators, saying they pose a serious security threat at their worst, and destabilize the immigration system regardless. But this is the first time ICE has been able to identify and prosecute a network of brokers and employers that facilitate student visa fraud.

In 2011, ICE shut down Tri-Valley University, which had enrolled some 1,500 foreigners who used their student visas to work and rarely, if ever, attended class. The university's founder, Susan Xiao-Ping Su, was sentenced to 16 years in prison for visa fraud.
Soon after the Tuesday press conference, the government scrubbed the Facebook page and website it had created to lend the university an air of legitimacy. UNNJ's crest, which read "Humanus, Scientia, Integritas," may have looked familiar: it was borrowed from Princeton University, an hour away. The Tigers' colors had been substituted for green and blue.