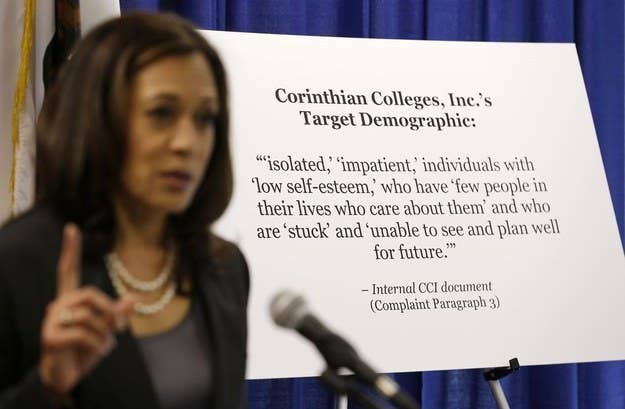 Embattled for-profit college giant Corinthian Colleges is shutting down under heavy pressure from the Department of Education. In an operating agreement reached with the Department late last night, Corinthian agreed to sell 85 of its 97 campuses in the next six months and close the remainder, a move that will affect more than 70,000 students and 12,000 Corinthian employees nationwide.
Corinthian's collapse is the first time a publicly traded for-profit college chain has shut down. Under yesterday's agreement, the company will be allowed to use federal loan money only to cover remaining operations costs and under the scrutiny of an independent monitor. Corinthian will also be forced to stop enrolling new students at the campuses it plans to close, and offer refunds to some eligible students who have already enrolled.
Analysts call the Department of Education's role in the Corinthian collapse unprecedented — and potentially dangerous for the already struggling for-profit college sector.
"This is something that everybody in the sector should be worried about," said Trace Urdan, a senior analyst with Wells Fargo.
The Obama administration and other lawmakers have long been in pursuit of big for-profit college companies like Corinthian, the University of Phoenix, and EDMC, targeting their academic programs with heavy regulation and slapping them with lawsuits over marketing and recruitment practices. But the government had so far
avoided taking action to shut down any of those schools altogether.
That changed earlier this month, when the Department of Education announced that it was delaying sending federal student aid money to Corinthian for 21 days, alleging the company had failed to comply with requests for information about job placement rates and marketing practices. That move was enough to send already cash-strapped Corinthian, which gets more than 80 percent of its revenue from federal money, spinning towards bankruptcy; the company warned on June 19 that it was in danger of shutting down within weeks because of the Department's actions.
The Department released $16 million in federal student aid funding to the school on June 23 — but only with the understanding that Corinthian would eventually reach an agreement to shut down or sell its troubled campuses within six months.
"The Department's move is really unprecedented in recent memory," said Urdan. The last time the Department pushed a for-profit college company out of business, Urdan said, was in 2001, when it demanded that Computer Learning Centers return millions of dollars in federal aid funding. But with 10,000 students, the privately-held Computer Learning was only a fraction of Corinthian's size.
Corinthian is widely considered by observers to be the most vulnerable of the for-profit colleges, a likely reason that they were the Department of Education's target. The college has been flirting with closure for weeks, since it announced in a May earnings report that it was in danger of going into default and was "exploring strategic alternatives," including a possible sale. Its revenue had fallen to just $349 million, compared to $395 million from a year before, and enrollment dropped 14% in the same period. And it had long been one of the main targets of lawsuits and investigations.
But it was the Department of Education's move to limit Corinthian's access to federal money that finally pushed Corinthian over the edge, said Michael Tarkan, an analyst with the research firm Compass Point. The company didn't have enough cash on hand to survive the 21-day delay.
The Department "knew exactly what it was doing" when it imposed the delay, Tarkan said.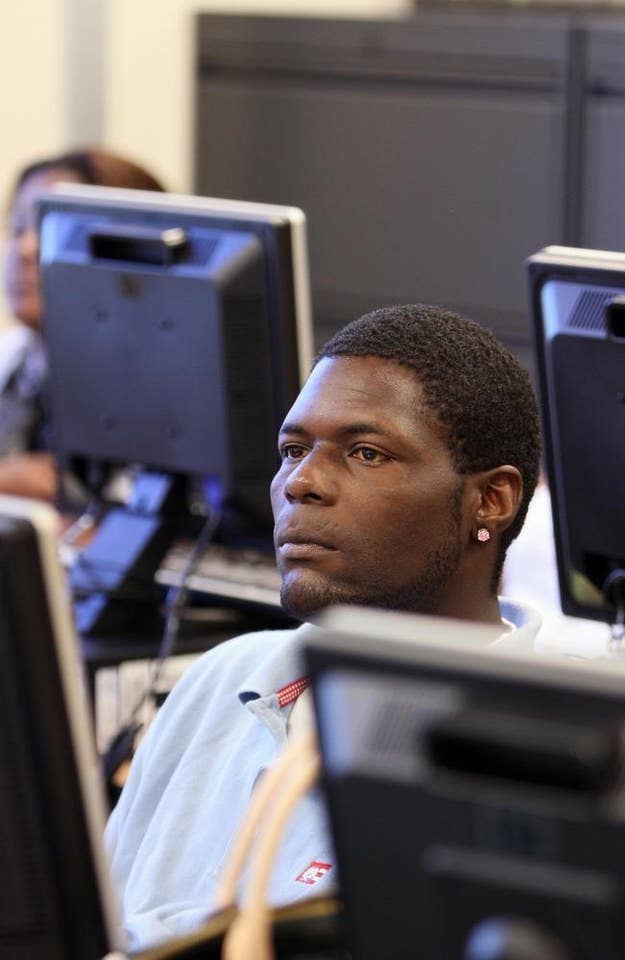 Noah Black, a spokesman for the Association of Private Sector Colleges and
Universities, a lobbying organization for for-profit colleges, said the Department of Education's actions are an example of the administration's unfair treatment of for-profit schools, which Black says the administration holds to different standards than community colleges and other public institutions. Black pointed to the government's work to keep the troubled City College of San Francisco, which had been poised to lose its accreditation, from closing. "But they put Corinthian on a path towards closing," Black said. "That discrepancy is concerning."
The lobby group has raised similar issues with the Obama administration's proposed "gainful employment" regulations, which, if put into effect, would prevent low-performing programs at for-profit colleges from receiving federal funding. It says the rules should apply to all institutions, including public and private universities.
Now that a precedent has been set, the Department may take similar actions with other for-profit colleges in the near future, analysts say. ITT Educational Services, which owns ITT Technical Institutes, announced in a regulatory filing last week that it might be subject to a similar penalty, or even a complete loss of access to federal loan money, because it had failed to submit required financial statements by the Department's deadline. But the company is in a better financial situation, and would likely be able to weather the impact of a funding freeze better than Corinthian, Urdan said. ITT, which has 55,000 students, was recently targeted in a federal lawsuit alleging student loan fraud.
And there are other major for-profit colleges in dire financial straits similar to Corinthian's, most notably EDMC, which owns the Art Institutes chain. The company narrowly avoided breaching its covenants with lenders this month and laid off 250 employees in the last week alone; if EDMC were to lose access to federal money, it could spell a financial disaster similar to Corinthian's. But EDMC has received far fewer allegations of misconduct and is, for now, unlikely to have to weather a funding freeze.
The Department's actions could have other, more subtle effects on the sector, Urdan said, because companies and investors will be forced to consider a federal funding delay as a real possibility. As a result, records requests from the Department and other government offices may cause increased stock volatility, and companies themselves may be more hesitant to buy back stock, wanting to hold onto a financial safety cushion in case their main sources of revenue are cut off.
At the very least, said Ben Miller, a policy analyst with the New America foundation, the Department's willingness to shut down Corinthian should serve as a warning. "This is a strong message to the rest of the sector that they need to keep improving — and that the Department's patience is not infinite."