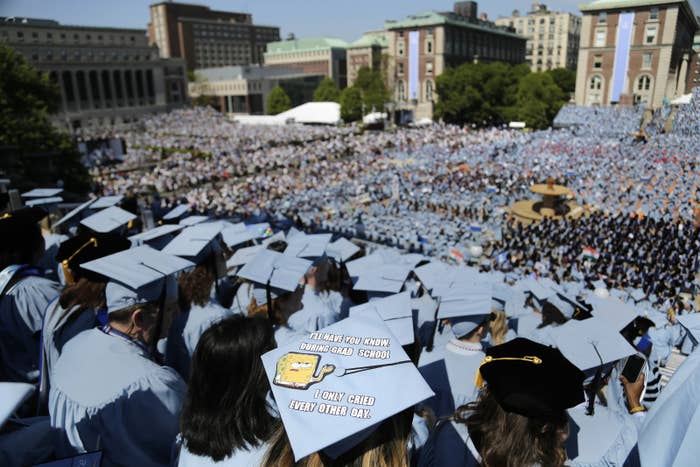 The government will soon begin to lose money on student loans as more people sign up for loan forgiveness programs, according to a government report released Friday.

Right now, the government makes money, a modest $5 billion on loans made during 2015, on its massive $1.4 trillion student lending program. But that surplus has been dropping precipitously — and is likely to turn to a loss as millions more borrowers sign up for income-based repayment programs, which generally offer loan forgiveness to people who have made 20 years of payments.

Eventually, the report from the inspector general said, the government is expected to lend more money to borrowers than they repay.
The Education Department's inspector general found that the department has done little to publicize the reality of income-based repayment and other loan forgiveness programs and their costs to taxpayers — failing, for example, to report the costs of public service loan forgiveness, which forgives the loans of some public sector workers after just 10 years.
The report comes as Congress considers whether and how to rewrite the government's student lending programs. House Republicans released a new Higher Education Act late last year that dramatically limited student loan forgiveness in some programs and cut others altogether.
Income-based plans already cost taxpayers billions of dollars in lost repayment revenue, and their popularity is rising. The government is expected to subsidize the programs by $11.5 billion for 2015 loans, an increase of 750% from $1.5 billion in 2011, the report said.
That's despite onetime promises from the Obama administration, which dramatically expanded income-based repayment's generosity and scope, that income-based plans could potentially save taxpayers money, in part by preventing student loan defaults.
The reality is that large numbers of borrowers with high loan balances have signed up for the programs, said Jason Delisle, a fellow at the conservative American Entrepreneurial Institute. Lower-income borrowers, who tend to take out less money, have not enrolled in the programs at nearly the same rates.
The Obama administration's thinking, Delisle said, "was that high-income people would subsidize low-income people. But it's been the opposite."