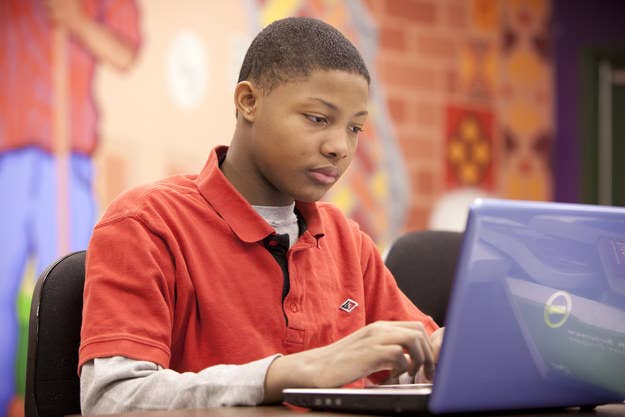 For years, the core business of the education company K12 Inc. has been mired in controversy. The company essentially invented the business of operating virtual charter schools, using public education funds to run free online elementary and high schools in 29 states — and to generate millions of dollars of profits.
K12 schools became known for dismal academic results, high turnover rates, and profit-maximizing tactics that involved charging school districts for students who left the school within months. A 2011 New York Times investigation into the company, which K12 strongly disputed, was followed by a major shareholder lawsuit, causing the company's stock to plummet. Investor Whitney Tilson, an outspoken advocate of education reform, announced that K12 was his largest short position, releasing a presentation that detailed a raft of further violations by the company's charter schools.
K12 disputes the use of the term "for-profit charter schools," characterizing itself as a vendor to school districts. Technically, all charters must be held by a nonprofit, such as a district or a school board. But K12 is paid to provide all of the services for the school, from hiring administrators to developing curriculum, and includes a profit margin in its fees.
Three years after the New York Times exposé, K12 appears to finally be taking a step away from virtual charter school operation — not because it is bowing to critics' continuing complaints, but because virtual charters are no longer the lucrative or growing business they once were.
On a guidance call last week, K12 CEO Nathaniel Davis referred to a "transition" in the company's business. Most growth opportunities exist in the small slice of K12's business devoted to selling content and curriculum, Davis said, not in virtual charters, where "enrolling students" has been a "challenge" for the company. The company will begin focusing an increasing amount of energy and investment on selling its curriculum, called FuelEd, as well as software and other individual services, Davis said.
For years, despite reams of negative press about the company, enrollments at K12-managed schools had been steadily climbing, swelling to more than 125,000 students. But in the call last week, Davis said that enrollments in K12's virtual charter schools had declined this fall — the first time in the company's recent history, analysts said.
That decline came in large part because several school districts have essentially fired K12 as managers of their virtual schools, opting instead to handle the schools on their own — handling administrative decisions, the hiring of staff, and recruiting students, all services they previously paid K12 to perform. This year's 3% decline in enrollment doesn't yet take into account the biggest blow yet to K12's charter business, the loss last month of its contract with Agora Cyber Charter in Pennsylvania. With well over 10,000 students, Agora made up 13% of K12's revenues.
Districts elect to manage virtual schools themselves partly because they feel they have now developed enough experience in online education, a relatively new field when they hired K12. But the company was also "perceived as a political liability" in Pennsylvania and in Colorado, another state that canceled K12's management contract, wrote Trace Urdan, an analyst for Wells Fargo, in a recent report. Members of Agora's charter board, which revoked K12's contract, did not respond to multiple requests for comment from BuzzFeed News.
The shift away from managing virtual charters could actually improve K12's poor reputation among educators. It has generally caught the blame for poor performance at its virtual schools, but far less responsibility is placed on content providers.
"Being a manager of a charter school that poses the greatest risk for being held accountable," said Gary Miron, a researcher for the National Education Policy Center who has been a prominent critic of K12. "If you're a vendor, you're not necessarily directly accountable for the performance of the school."
Agora will continue to use K12's curriculum, as will Colorado Virtual Academy — an indication of where K12 Inc's future growth, and profit, likely lies.
"We're seeing huge growth potential in our non-managed programs," said Mike Kraft, K12's vice president of finance, referring to schools where K12 provides only curriculum and other piecemeal services. "From a technology standpoint, education is still in its infancy, and the market is just booming."
While enrollment in virtual charters fell, K12 said on its guidance call that enrollment in non-managed programs had climbed 39% this fall. The company said it expected revenues from those programs to rise by as much as 25%, compared to an expected increase of just 3% in its virtual charters.
Growth potential isn't the only thing attracting K12 to content sales. The business also offers much higher profit margins than managing virtual charters, where K12 must put large amounts of capital into hiring teachers and administrators at each new school it opens. K12's profits fell last year to $18 million, just a tiny fraction of the company's huge $919 million revenues.
Critics are skeptical that any kind of transition away from K12 management would actually help students at virtual schools. Gary Miron, who has published several studies on virtual school performance, said that nonprofit, district-run virtual charters rarely do better than their for-profit counterparts. "It's all virtual schools where performance measures lag, not just for-profits," Miron said.
This story has been updated to include K12 Inc.'s position on the term "for-profit charter schools."