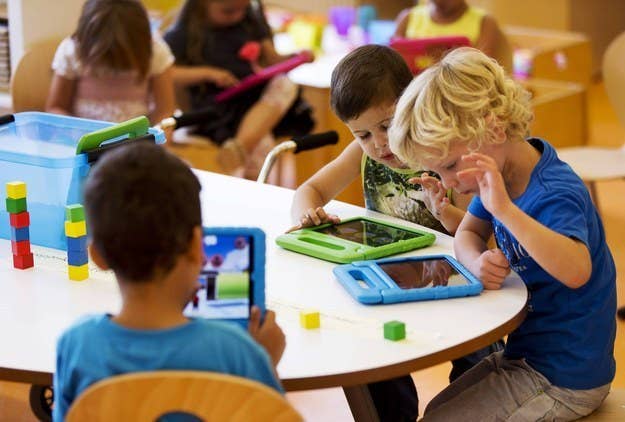 Apple Inc. and Pearson, the world's largest textbook company, are at the center of a massive controversy in the Los Angeles United School District over a $500 million technology contract intended to provide iPads and Pearson curriculum to every Los Angeles student. Now a new survey has found that the iPads and Pearson-made software rolled out in the contentious program were rarely used by the school system's teachers for their intended purpose.
The controversy over the contracts with the two companies has been broiling for months. After months of criticism over the iPad program's flawed rollout, an internal report found that the district may have unfairly favored Apple and Pearson in the bidding process. In the wake of those revelations, the district terminated the two companies' lucrative contracts, and LAUSD's superintendent, John Deasey, has faced intense criticism.
The new report on the iPads' usage, which was conducted by an outside firm for the district and released today, found that the iPads were used only sparingly alongside Pearson's curriculum, which came loaded onto the iPads. When 245 classrooms were visited in May, only one was using the Pearson curriculum, which is estimated to have cost $200 per device over 3 years, to teach a lesson on fractions. Only 30 of the teachers used the iPads for any form of English or math instruction, and if they did, they usually downloaded outside apps rather than using Pearson software.
Almost half of elementary schools were observed using the iPads for some purpose — though not with Pearson's curriculum. In high schools, the iPads were barely used at all: four out of five didn't use the devices, according to observations. A common criticism of iPads' use in schools has been that, because they lack a keyboard, they are less appropriate for older students who need to type frequently.
The report also criticized the rollout of the devices, saying that the school focused on quickly getting the devices into classrooms at the expense of showing teachers how to actually use them in their everyday instruction, the report said. There was little professional development available.
Large portions of the expensive Pearson curriculum promised to the district were not present, the report found. One school said there was no high school math curriculum, and three schools said major parts of an elementary English curriculum were missing.