SkyMall Magazine Files For Bankruptcy
RIP, purveyor of strange gadgets you don't need but inexplicably desire. The catalog retailer cited the changing retail environment for its demise.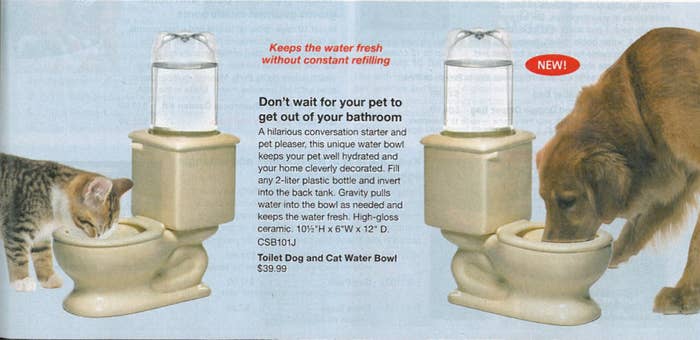 The iconic in-flight magazine SkyMall filed for bankruptcy today, saying the increasingly competitive, constantly changing retail environment has pushed it out of business.
The magazine has struggled to keep up with changing technology, continuing to focus its business on hawking kitschy, often useless items for sale from the seat-back pockets of airplanes while its customers transitioned to buying online and with their mobile phones.
SkyMall was a popular diversion during long flights, entertaining people with pages and pages of frivolous products like yeti statues, cat toilets, and face exercisers. But that changed.
"With the increased use of electronic devices on planes, fewer people browsed the SkyMall in-flight catalog," said CEO Scott Wiley in court filings. The lifting of regulations that prohibited using cell phones during takeoff and landing was among the magazine's final death knells.
Wiley said the costs of printed products have also made carrying the magazine "unattractive" for airlines. Delta terminated its contract with SkyMall in August.
The bankruptcy filing was first reported by the Wall Street Journal.
SkyMall's revenue was sliced almost in half after the rapid rise of mobile phone and internet use on airplanes, falling from $33.7 million in 2013 to $15.8 million in the first nine months of 2014.
Leaking money, the magazine has been passed among several private equity firms and media companies. Xhibit Corp bought the company in 2013.