Republican-Backed No Child Left Behind Vote Collapses In The House
Conservative opposition likely derailed the education bill.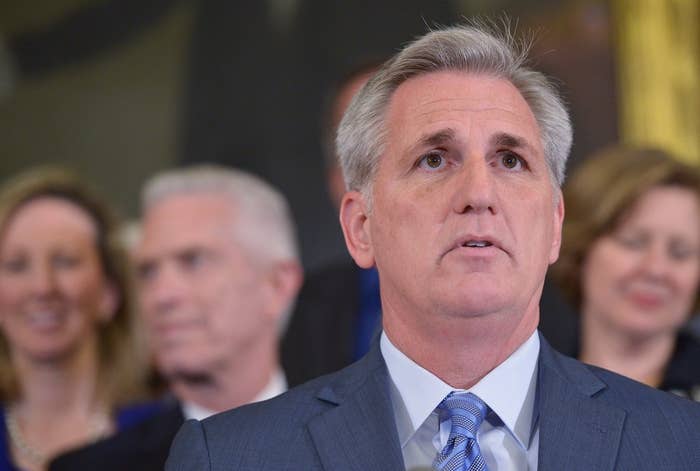 A Republican-led effort to repair No Child Left Behind collapsed unexpectedly Friday after House Republicans could not generate enough support from their own party.
The House was expected to vote today on the Student Success Act, a Republican bill that would replace George W. Bush's long-expired No Child Left Behind law. But conservative opposition to the bill derailed the vote, which was eventually cancelled.
The Student Success Act dramatically would dismantle several key provisions of Bush's trademark education law, ending some federal programs, and returning significant oversight to state and local governments. But the conservative Heritage Foundation and Club for Growth had rallied ultra-conservative members to vote "no" on the bill, saying it did not go far enough in reducing the federal government's control of education.
A representative for House majority leader Kevin McCarthy's office did not respond to a request for comment.
The Student Success Act would keep an unpopular federal mandate that students be tested every year in third through eighth grade. It would also not permit states to opt out of the program. The Club for Growth criticized the bill for showing "no meaningful reduction in overall spending;" the Success Act calls for locking in education funding at 2012-2013 levels.
The Obama administration waged its own battle to derail the House's bill earlier this week, when it released numbers claiming that funding provisions would mean drastic cuts for school districts with many poor and minority students. Many took issue with the administration's analysis, saying they presented an unlikely worst-case scenario.