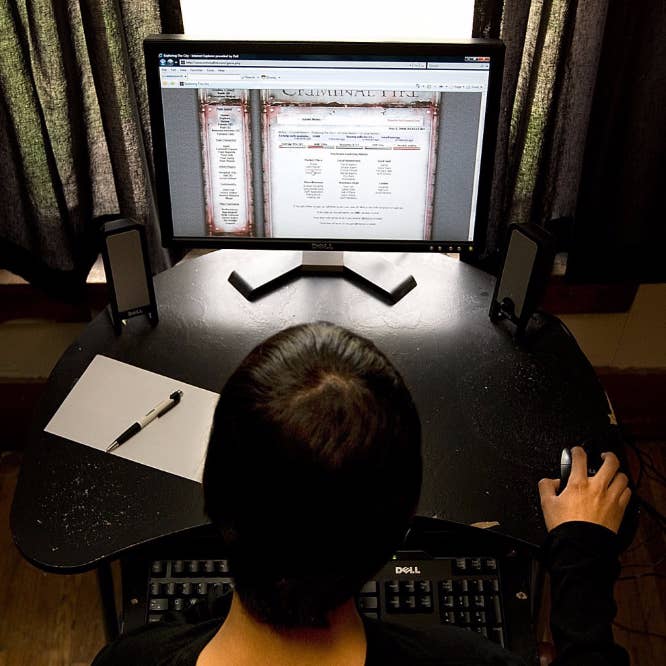 One of the country's largest online charter schools is locked in a legal battle over whether it should be required to prove its students actually spend time in its virtual classrooms in order to collect taxpayer funding.
The Ohio-based Electronic Classroom of Tomorrow claims that tying its funding to whether or not its students attend class could put the 17,000-student school — and the state's many other online charters — out of business.
Its lawsuit against the state of Ohio offers a glimpse into the murky world of online charter schools, which have been resisting government attempts to more closely track their students and hold the schools accountable for poor results. Critics claim that at some of the country's largest online schools, students get credit for going to class if they log in for just a minute a day.
ECOT took in $100 million in public money last year to educate more than 17,000 Ohio students, from kindergarten through twelfth grade, using its online classrooms. Like most online charters, which are typically closely tied to for-profit companies, much of the funding ECOT received was funneled into businesses affiliated with ECOT's founder, according to a New York Times report from earlier this year.

A year ago, Ohio governor John Kasich signed a law to step up regulation of the state's charter school sector, which is dominated by for-profit businesses and considered by many to be among the most loosely regulated in the nation.
But ECOT, which did not respond to requests for comment, has been fighting tooth and nail against the new regulations.
An early, preliminary audit suggested ECOT students were logging nowhere near the required time in its classrooms, according to a court filing by the state — meaning that ECOT may have been dramatically overcharging the state. Audits have found similar problems at other, smaller online schools in Ohio: the online Provost Academy had to pay back 80% of its funding in March after an audit showed the school had only a fraction of the full-time students it claimed.

ECOT says it doesn't have to provide the state with detailed attendance records of any kind. The school says it only has to give students the "opportunity" to receive five hours a day of learning material, and show whether or not students logged into the computer systems. It says there's no requirement to show evidence that students are actually spending time in its virtual classrooms every day and engaging with their teachers.
ECOT claims that requiring online schools to prove their students are attending class five hours a day would "likely force us and other e-schools to close our doors altogether," according to the school's superintendent, Rich Teeters. In a public Facebook post, Teeters said the audit was an "underhanded procedural change," and that a longstanding contract with the Education Department in Ohio said it did not have to show detailed attendance records.

Earlier this year, ECOT, which has close ties to the state's GOP, lobbied unsuccessfully to have similar language placed into law in the face of attempts to strengthen Ohio's charter oversight. It wanted to push back requirements that schools track attendance, and to codify the rule that online charter schools need only "offer" 900 hours of learning, not to ensure that students were actually participating in class for that amount of time.
There is mounting opposition to the online charter sector, even among those who advocate the expansion of regular brick-and-mortar charter schools. In June, the country's largest charter advocacy group, the National Alliance for Public Charters, said that some online charters were an "outrage," with "well-documented, disturbingly low performance."
ECOT has pushed back against the most prominent study that fueled the call for online charter reform, by the education center CREDO, saying it was flawed and biased. ECOT says it serves a "unique" student population that is more transient and already prone to dropping out, and that the study failed to take that into account.