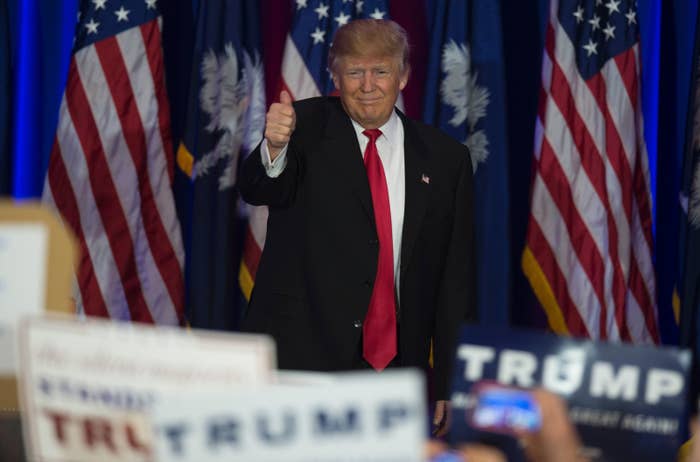 Online charter schools are widely regarded as among the country's worst-performing, plagued by abysmal test scores and sky-high student turnover rates.
They're also gearing up for a boom during the Trump administration, judging by where investors are placing their bets.
K12 Inc., the online charter school industry's largest and most controversial player, has risen in value by more than 50% since November 8. The shares hit a 2-year high last week.
K12 Inc. Since Election Day
K12 executives have told investors the company was one of the "best positioned under Trump," according to a note by BMO Capital Markets analyst Jeffrey Silber. The dialogue about online charters has changed, Silber wrote, as K12 executives tout the "personal" experiences that high-level Trump administration members have with the company.
Betsy DeVos, Trump's pick for education secretary, is married to an early investor in K12, which is the country's largest operator of online charters. And Vice President Mike Pence has worked closely with groups tied to the company in Indiana, his home state. Both are heavy promoters of taxpayer-funded school choice: allowing taxpayer money to follow students to charter schools, including for-profits, as well as private schools and even homeschoolers.
K12 has struggled in recent years, losing out on its biggest contract to manage online schools in Pennsylvania and facing increasingly sharp scrutiny for poor academic results. Last December, investors were so fed up with the company's poor performance that they voted to reject its executive pay package.
After a damning report showed students at online charters nationwide lose out on a full year of learning compared to their counterparts in brick-and-mortar schools, even mainstream charter school advocates — who frequently push to hold schools accountable for their test scores — began to openly reject online schools, saying they shouldn't be considered charters.

But observers expect school choice of all stripes to expand under a Trump administration, with DeVos pushing for policies that make it easier for states to send public money to charter and private schools. That would benefit K12, which manages online charter schools funded almost entirely with taxpayer money.