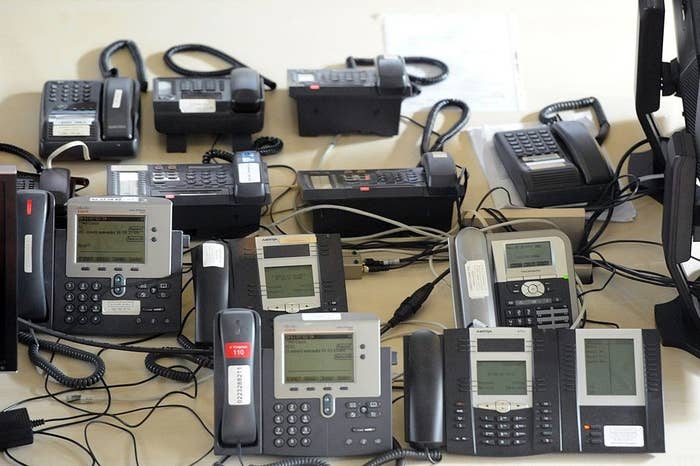 A university in Florida employs an army of 350 telemarketers to machine-dial prospective students multiple times a day, according to allegations in a new lawsuit against the school — in some cases, the suit claims, calling people long after they have asked to be left alone.

The lawsuit brings new attention to the workings of Keiser University, which many critics say is the country's largest "covert for-profit" — a former for-profit school which converted itself into a nonprofit, but retains many of the trappings of a business. Those trappings, the suit alleges, include a huge sales machine designed to enroll as many students as possible.
The suit was filed by Florida man John Paoletti, 50, who says he was called by telemarketers from Keiser three times a day, despite repeatedly telling representatives he is not interested and eventually placing his phone number on the do-not-call list.

Florida-based Keiser, which has some 20,000 students, pulled off an elaborate plan to convert itself into a non-profit in 2011. The unusual move allowed it to avoid stringent new regulations by the Obama administration — which apply largely to for-profit colleges — and the stigma of for-profit status.
But critics allege very little changed despite the new nonprofit status, and say the school's leadership still reaps huge personal benefits. Arthur Keiser, its president, earns an $855,000 annual salary from the university and another nonprofit, the tiny Everglades University — a figure comparable to the pay of most Ivy League presidents. He also earns millions from the school paying rent for buildings he owns, and from interest payments on a $300 million loan he made to the school as part of its nonprofit conversion.
In the past, Keiser has rejected claims it is still being run as a business with a nonprofit front. Last October, a Keiser spokesperson told BuzzFeed News the school had begun the process of transitioning to a nonprofit more than 15 years ago, long before the Obama administration's crackdown, and that its public filings had been reviewed by experts who found no improprieties.
In a statement this week, Keiser spokesperson Kelly Lane said the school would not comment on specific allegations in the lawsuit, but called the claims "frivolous, not consistent with our practices, nor the facts."
"We are confident Keiser University will prevail in this matter," she said.
One thing is clear: the university's recruitment operation moves quickly. BuzzFeed News filled out an enquiry form on Keiser's website, requesting more information, and received a phone call from an admissions representative within three minutes.