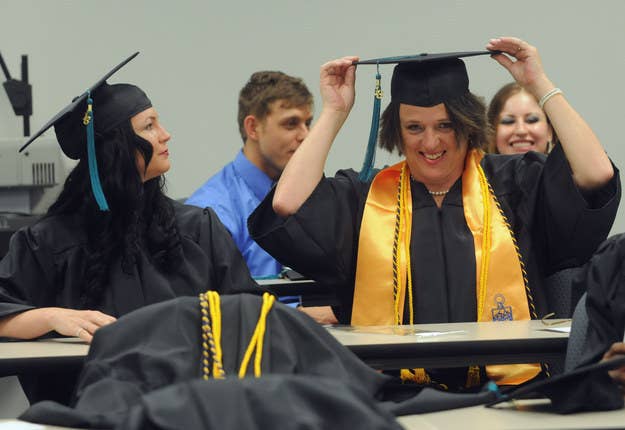 President Obama's plan to make community colleges free for millions of students could do real damage to the already-struggling for-profit college industry, analysts said.
The "America's College Promise" proposal, which will be announced today, could provide two years of free community college for as many as 9 million students, the administration said. The administration said it envisioned making the first two years of college "as free and universal as high school."
That could hurt for-profit colleges like the University of Phoenix, which charge tens of thousands of dollars for associate's degrees. For-profit colleges and community colleges tend to draw from the same pool of students — poor and minority students, adult learners, and those looking for technical or vocational programs.
Historically, some students choose for-profit colleges over community colleges because they are unaware of the high cost difference between the two types of schools. But a well-publicized, universal program like America's College Promise would point far more students in the direction of community colleges. The Obama administration program also aims to build up the quality and infrastructure of technical education programs.
"This would have a negative impact on the for-profit college sector," wrote Jeffrey Silber, an analyst with BMO Capital Markets, in a note. For-profit college stocks have fallen slightly on the news, with Apollo, which owns the University of Phoenix, seeing a decline of 3% at the beginning of trading.
The for-profit college sector has already been struggling with declining enrollments and increasing regulatory pressure. Much of that comes from the Obama administration, which has fought a regulatory and public relations war with for-profits. One large for-profit college chain, Corinthian Colleges, agreed to sell off or shutter its campuses last year; another, EDMC, recently delisted itself from the New York Stock Exchange after a dismal financial year.
The America's College Promise program is likely to face opposition from Republicans in Congress. Republican Sen. Lamar Alexander, who heads the Senate's education committee and whose state, Tennessee, offers its own version of the free-community college program, has already voiced his concern that the proposal amounts to federal overreach.
Sen. Dick Durbin, a Democrat, released a statement Thursday praising Obama's plan. "Community colleges have always been a more affordable, higher quality alternative to for-profit colleges and I support the President's effort to promote their value," he said.