Obama Administration Releases Details Of College Ratings Plan
The controversial plan has been more than a year and a half in the making.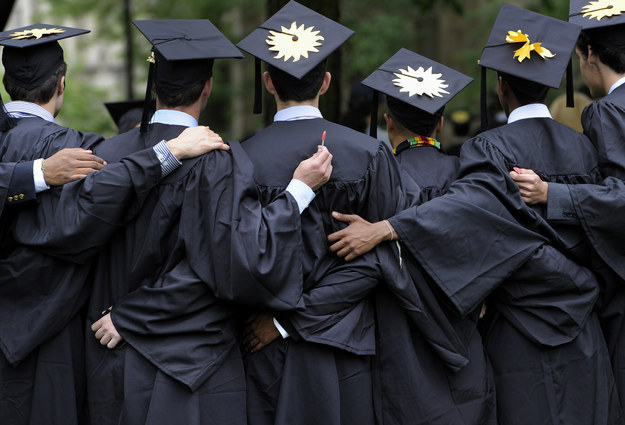 The Obama administration Friday released a draft of its plan to rate colleges nationwide, an initiative that has been hotly debated — and sharply criticized — for more than a year and a half. The draft is still in its early stages, with several key points left undecided.
The draft includes broad criteria that the administration says it plans to use to rate both public and private colleges. The suggested metrics include how many low-income and first-generation college students schools serve, the school's net costs — how much students actually pay after financial aid and scholarships — and student outcomes.
Details of how exactly those metrics will be calculated, and with what data, are still up in the air, administration officials said.
Based on the metrics, the framework suggests, colleges would be sorted into three categories, from high-performing to low-performing, with a middle category that the bulk of schools will likely fit into. Rather than allowing prospective students and parents to judge and compare colleges bases, as rankings like US News and World Report do, the draft rules appear to instead focus on setting minimums for schools to meet in order to serve students well.
The administration says it hopes to have the final ratings system ready for the 2015–2016 school year, some nine months away.
How exactly college graduates' outcomes should be measured has been the subject of controversy, with critics, including many college officials, saying that outcomes are subjective and difficult to measure and that a focus on students' earnings is misplaced. The draft framework suggests using graduation rates alongside measurements of "labor market success," such as long-term earnings or a minimum threshold of "substantial employment."
College officials have also worried publicly about problems that come in rating institutions that serve vastly different populations — public colleges that serve transient populations of low-income students, for example, rated on the same scale as Ivy League schools.
Republicans have also been critical of the ratings system, saying it amounts to government overreach and that the administration should not be involved in such a project.
But the administration insists the ratings plan is an important step toward improving college completion rates and addressing problems with high levels of student debt.
"Designing a new college ratings system is an important step in improving transparency, accountability, and equity in higher education," said Undersecretary Ted Mitchell in a statement.