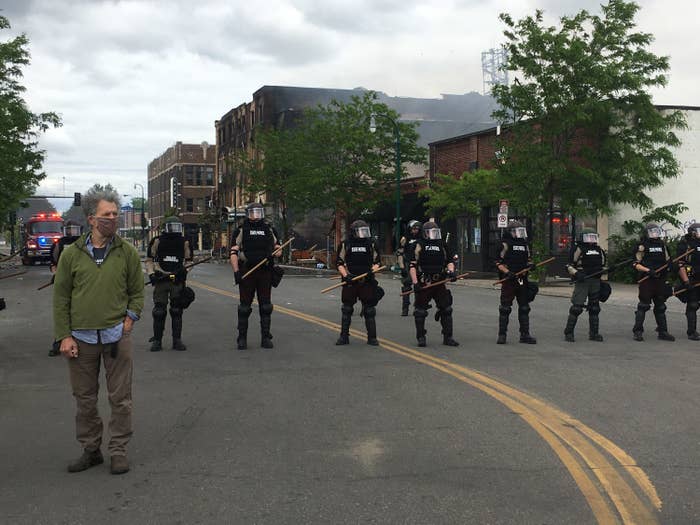 The first thing Hafsa Islam felt Friday morning, when she woke up in a neighborhood filled with acrid smoke, was anger.
The restaurant in South Minneapolis that had been her family's life's work, Gandhi Mahal, had burned down in protests early Friday morning, days after George Floyd, a black man, died after a white police officer used a knee chokehold on him.
Then Hafsa heard her father, Ruhel Islam, on the phone. "Let the buildings burn," he was saying. "Justice needs to be served. Put those officers in jail."
Hearing her father's words on the phone calmed Hafsa, who said she has always supported the Black Lives Matter movement.
"It helped me realize what we were there for," she said. "It has gotten to a point where this is the only way that we can get justice, and we can change the system."
Hafsa, 18, posted what her father had said on Gandhi Mahal's Facebook page, hoping to help others understand why there were more important things at stake in the protests than buildings, she said. She was met with an outpouring of support from the community and promises to help the restaurant rebuild.
Ruhel, an immigrant from Bangladesh, explained it this way: "Life is more valuable than anything else," he said, hours after his restaurant had burned. "We can rebuild a building. But we cannot give this man back to his family."
In the wake of Floyd's death, Hafsa had spent the past few days at Gandhi Mahal, which sits just a few blocks from the Minneapolis Police's Third Precinct, in the heart of the neighborhood that has been the epicenter of the protests.
She had seen medics carrying people injured in the protests. She'd seen nonviolent protesters stung by tear gas and rubber bullets. And she had even, she said, caught a glimpse of George Floyd as he was arrested a few blocks away.
She was in her car, running DoorDash orders from her family's restaurant. She even filmed a 5-second video on Snapchat, a blurry video showing police with a man on the corner where Floyd was arrested.
"The first thing I noticed was his facial expression," Hafsa said. "It brought that image to my mind. I remembered how he was crying and in pain."
She has thought of that expression, she said, as she watches the protests unfold in her city. "I think the people saying that people should stop protesting are wrong," she said.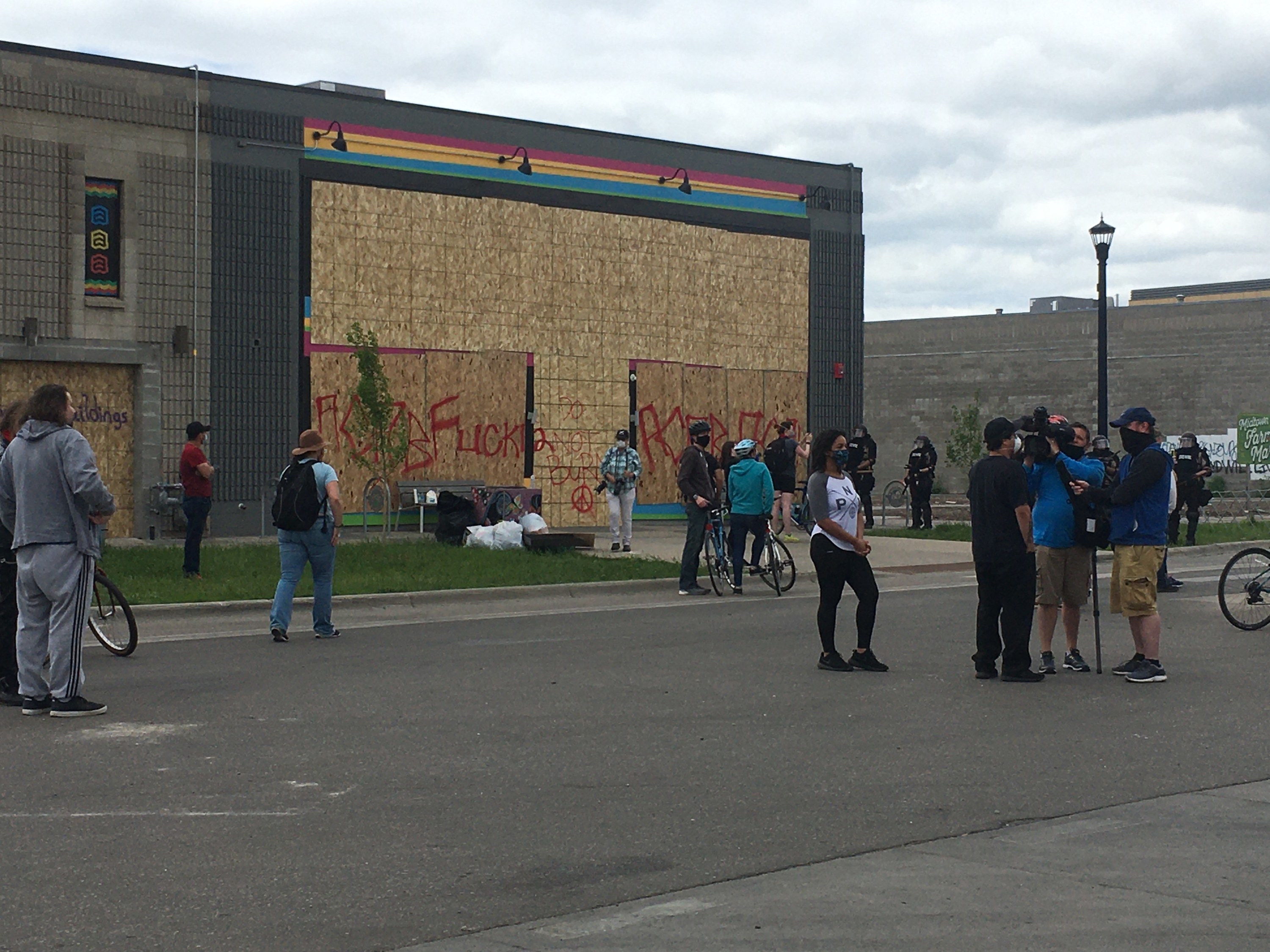 As the protests and violence that erupted over Floyd's death have reduced much of the south Minneapolis neighborhood where Floyd was arrested to rubble, many have used the plight of small business owners as a cudgel against the protesters.

To Ruhel, who grew up in a "police state" in Bangladesh, the forces that brought down his beloved restaurant were very clear. He places the blame on city leaders and local law enforcement who had failed to arrest the officers involved in Floyd's death, before the officer who knelt on Floyd's neck was charged with murder Friday afternoon. The other three officers have not been charged.
"They could have stopped this," Ruhel said. "They need to put the police in jail. It should have been solved two, three days ago."
Other small business owners in Minneapolis have gone out of their way to support the protests, even with their buildings at risk as tensions continue to rise. The owners of Moon Palace, a local bookstore, condemned "indifference, violence, and more terrorizing by the police" in response to Floyd's death.
"We so appreciate all of the support we've been offered over the past two days, but we urge you: do not put yourself at risk to protect our store," they wrote on Facebook. "The things that may be lost in our building are just things, but your life is priceless, just like George Floyd's life was priceless."
Moon Palace's large glass windows were boarded up and tagged with "Do Not Burn" after reports emerged that the owners had refused to allow police to stage operations in their parking lot.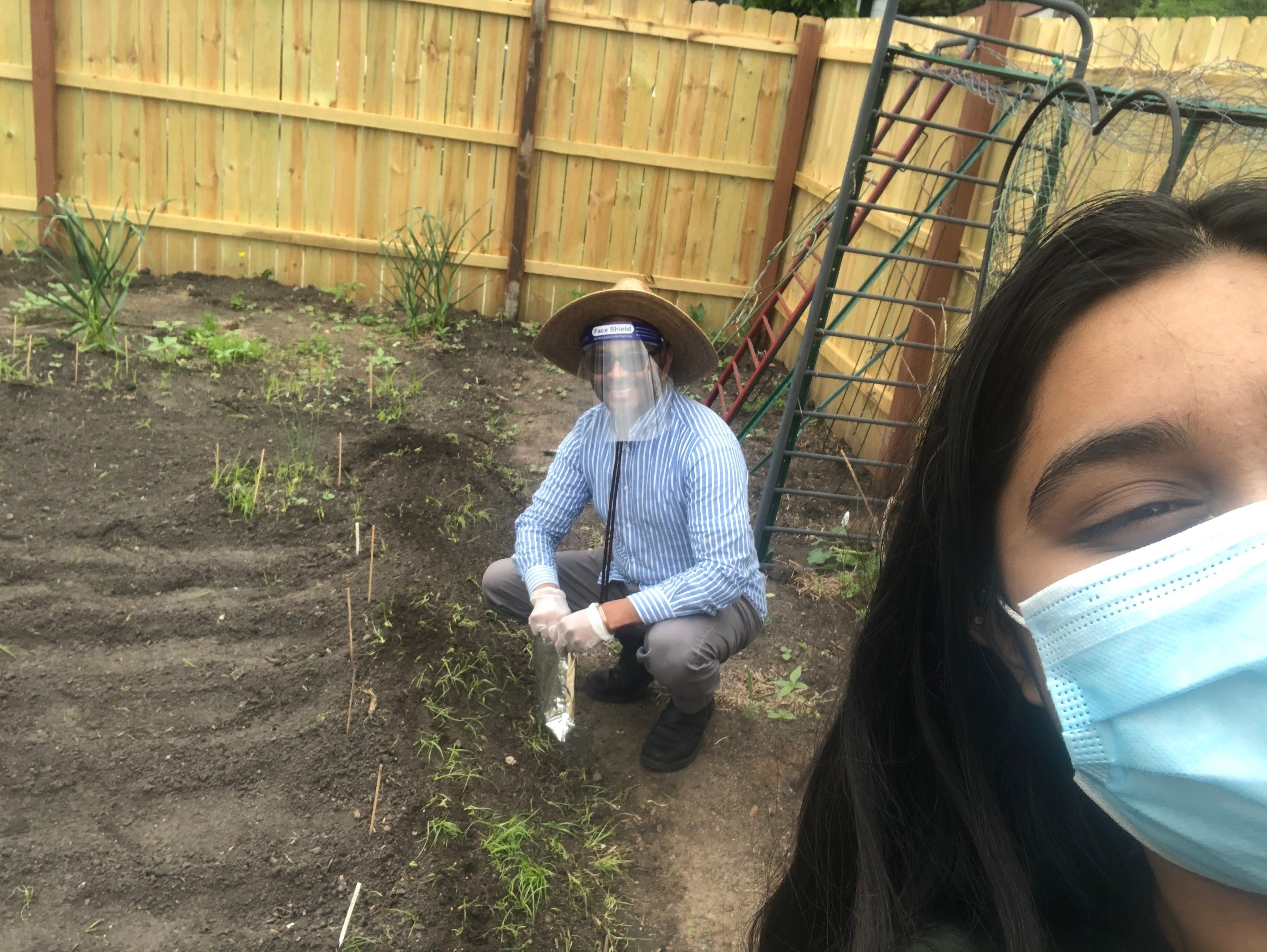 None of this, though, has lessened the pain of the loss of Gandhi Mahal, for Ruhel or for Hafsa. Ruhel tried to protect his building, he said: He stayed there this morning until 1 a.m., when he finally had no choice but to go home.
"My heart is very broken," he said of the damage done to his restaurant. "We want justice for our brother, but we don't want to be destroyed. I see young people's anger. At the end, we believe in peace."
On Friday, Ruhel tried to examine the damage done to their restaurant. But police were blocking off the streets, he said, and he couldn't get through. Around him, rubble still smoked.
Instead, Ruhel and Hafsa went to the garden that they started nearby, called the Interfaith Garden, where Ruhel has long worked with other community groups to grow fresh vegetables and spices that are served at Gandhi Mahal.
Ruhel tended to cilantro, beans, and fenugreek, a medicinal spice. Around them, the smoke was still so heavy that their throats burned.
"I'm going to plant in the garden and pray for everyone," Ruhel said.
He has told Hafsa not to worry about the loss of their restaurant, which was their main source of income.
"We'll figure it out, don't worry, we'll work together," he said he told her. "We're growing a lot of food, vegetables, and I'm not worried. I'm going to start planting and growing and growing to survive."