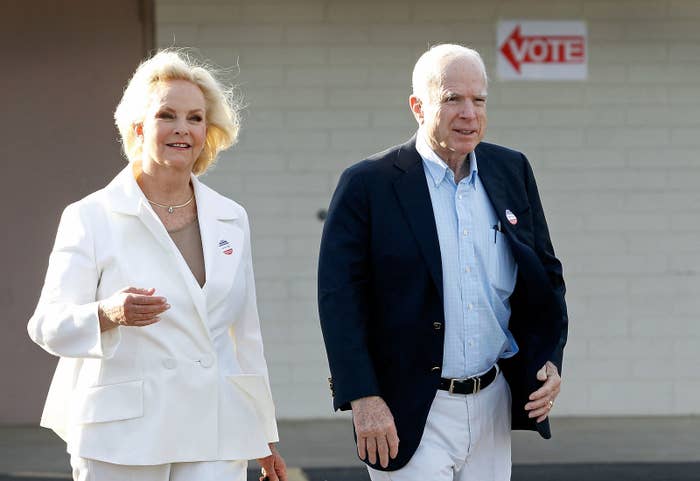 Senator John McCain gave a spirited defense of one of America's largest for-profit colleges on Tuesday, saying the Department of Defense's treatment of the school — including briefly banning it from running student recruitment activities on military bases — was "nothing short of a gross abuse of power."
McCain said the University of Phoenix was a "valuable partner" to the armed services, in a pointed speech that came more than a year after the school was banned from military bases and blocked from receiving federal education funding for armed services members. The block came in October, 2015, and was lifted three months later.
In a Senate hearing Tuesday, McCain said the university had been the subject of a "gross and grave injustice," the victim of an "ideological agenda" carried out by the Obama administration against for-profit schools. The supposed reasons behind the Department of Defense's actions, McCain said, were "demonstrably specious."
"This kind of abuse of power is something I hope in the new administration will be totally unacceptable," he said.
McCain's spoke in defense of the school just weeks before the government is expected to rule on its sale to a group of investors, several of whom have close ties to the Obama administration.
The Department of Defense's decision to penalize Phoenix, the country's largest for-profit college, was made four months after a story by the Center for Investigative Reporting accused the university of improperly recruiting military veterans.
By January, the Department of Defense had removed the university from probation, saying it had worked with Phoenix to resolve the problems with recruiting, which included improperly accessing military bases and handing out "challenge coins" imprinted with military logos on one side and Phoenix's logo custom-engraved on the other.