They made misleading claims about how many of their students were likely to find a job, obscuring the grim reality of how few get employment in their field. They buried their graduates in piles of debt they could not reasonably repay, and admitted unqualified students in pursuit of tuition revenue. They often failed to educate their students well enough to pass the tests required to land a job. And the watchdog that oversees them is facing sanctions from the Education Department.
This might sound very much like the scandal-ridden world of for-profit colleges. But since the recession, it has also become an accurate way to describe some American law schools.
And just as for-profit schools are leaving taxpayers on the hook for potentially billions of dollars of student loans that may need to be cancelled, some law schools are now also on shaky footing. In proposing an expanded and relatively generous student debt forgiveness rule last week, the Education Department may have opened itself up to an onslaught of claims by law graduates — a group of highly indebted and legally savvy students with a history of being misled by their schools.
If those students can successfully convince the Education Department they were defrauded by schools, it could be brutally expensive for taxpayers. There are far fewer law school graduates than there are of massive for-profits, but they carry much, much higher debt loads: $130,000, on average, for private law school students. That number climbs even higher for some schools that have faced accusations of misleading their graduates — like San Diego-based Thomas Jefferson law school, where students owe an average of more than $180,000, or for-profit law schools, where the debt load is above $200,000.
That debt isn't up for cancellation yet. So far, the vast majority of the 20,000 debt relief claims that poured into the Education Department since 2015 have come from a small cluster of for-profit colleges. They are almost exclusively confined to undergraduate degrees.
But last week, the Education Department proposed a final rule that would codify a so-called "defense to repayment" provision — which allows defrauded students to have their loan debt forgiven — into federal law.
Critics, who say the defense-to-repayment language is too broad, worry that loan forgiveness claims could spread rapidly to non-profit colleges and especially to graduate schools, where students take on far more debt. That would ratchet up the cost to taxpayers significantly.
"This is opening Pandora's Box," said Diane Jones, a former assistant secretary of higher education in the Bush administration. The Education Department, she said, "may not be soliciting claims outside of for-profit colleges, but they're going to start coming in."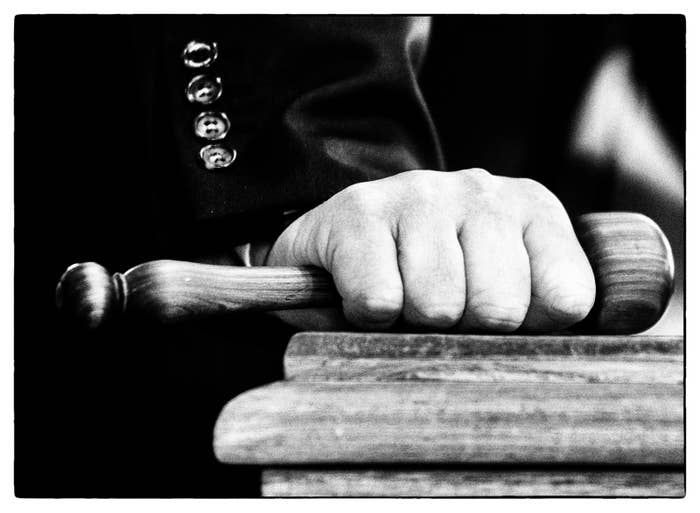 No other sector seems more vulnerable to defense to repayment claims than law schools. It has been well-established that many misled students about their likelihood of getting a job, said Kyle McEntee, executive director of Law School Transparency, a non-profit. "The statistics law schools were providing were fictitious," said McEntee. "The way they went about calculations was deceptive to a reasonable consumer."
Until recently, schools were required by the American Bar Association only to report a single "employment rate," a vague number that could include almost any job held by their graduates, including part-time work and jobs outside of the legal profession. In the wake of the economic downturn in 2008, with law jobs few and far between, many schools' employment rates were nowhere near an accurate reflection of the number of their students who became lawyers. But new students enrolled thinking they were virtually guaranteed a job, never knowing that the 90% employment rates cited by many schools included part-time work.
Some low-tier law schools have faced allegations not only of misleading placement rates but of failing to properly prepare their students for the bar exam, a requirement to become a lawyer. McEntee pointed the abysmal results of schools owned by a company called InfiLaw, owned by a private equity firm. At one of its three law schools, Arizona Summit, only 31% of first-time takers passed the bar exam after the school slashed its admissions requirements. That passage rate came despite the fact that InfiLaw allegedly paid its worst students $5,000 not to take the bar exam right away, hoping to push up its passage rates.
The New York Times editorial board wrote of another for-profit law school, "Most Florida Coastal students are leaving law school with a degree they can't use, bought with a debt they can't repay. If this sounds like a scam, that's because it is."

To be sure, there is a significant gap between the allegations against law schools and those facing for-profit technical colleges. While law school applicants already have a college degree, many for-profit college students are new to higher education, and say they were taken advantage of by a sophisticated, manipulative recruitment machine. A number of big for-profit schools have been sued by the likes of the Justice Department and the Consumer Financial Protection Bureau, facing allegations far more serious than those leveled against law schools.
Still, in the past few years — as part of a charge led in part by McEntee — many low-tier law schools have been besieged by suits from former students claiming that they were enticed into enrolling with misleading job placement numbers. In reality, the students argued, their degrees were not valuable and their debt loads insurmountable.
Until recently, almost all of the suits had been thrown out of court, with some judges saying that law students were sophisticated enough to look past the placement statistics. But one student's case against the for-profit Thomas Jefferson law school made it to trial earlier this year, a first. A jury eventually rejected the student's claims on narrow grounds.
The Education Department's proposed guidelines for defense to repayment claims may be kinder to law school students asking to have their loans forgiven than the court system.
The original language, buried in a promissory note signed by federal loan borrowers, said only that borrowers could claim loan forgiveness if their school "did something wrong" that "would give rise to a legal cause of action … under applicable state law."
But the new, more detailed rules specify that student loan borrowers are eligible for forgiveness if their schools made a "substantial misrepresentation," inducing students to enroll based on "any statement that has the likelihood or tendency to mislead under the circumstances" or "omits information."
That standard doesn't require schools to intentionally have intentionally misled students, said Jones, the former Education Department official. And while in court cases law schools can fight back against students' allegations, that is not usually true in defense to repayment cases, where students simply report to the Education Department what they've experienced and provide supporting evidence.
"The evidentiary standard is not that high, and the defense doesn't get their day in court," Jones said.
Even though they've failed in courts, the lawsuits could provide significant fodder for law school students in their defense to repayment claims. At the Thomas Jefferson School of Law, which was sued by a former student, one former career services employee signed an affidavit saying that she'd been instructed to falsify employment data for students.

Those are the kind of claims that could end up costing taxpayers a lot of money. So far, only a tiny handful of law school students have filed defense to repayment claims, according to an Education Department spokesperson, making up less than 1% of the total claims received by the department.