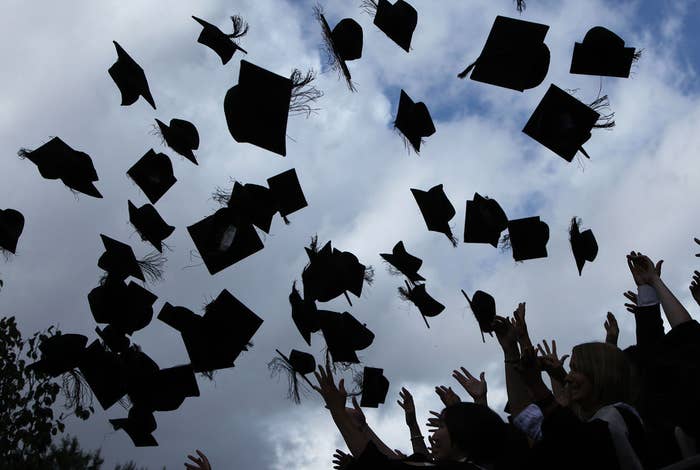 In 2001, when Walden University was purchased by what would soon become the world's largest for-profit college company, the small Minnesota college had just over 2,000 students. By 2010, it had swelled to some 50,000 students across the globe.
The company that took over Walden — and guided it through growth of 2,400% over 10 years — was not Apollo, which owns the University of Phoenix, or any of the other for-profit college giants that are traded on the New York Stock Exchange. Walden's owner is Laureate Education, a private, internationally focused education company that also happens to be the biggest on the planet. It's a little-known giant that tends to stay out of the public eye, even though its honorary chancellor is Bill Clinton and its investors include private equity giant KKR and financier George Soros.
But a lawsuit, filed last week in a federal court in Maryland, may change that, opening up the workings of an education company that now has some 850,000 students to a rare round of outside scrutiny.
For its vast size, Laurate's low profile is notable, given the level of attention devoted to the education industry at large in recent years. Laureate stayed out of the spotlight primarily because it's a private company that barely operates in the United States: It draws the majority of its revenue from Latin America, where it owns 30 schools, many of them in Brazil. It has six schools in the U.S. — the largest of which by far is Walden — 24 in Europe, and 14 in Asia. Bloomberg reported last year, in a rare look at Laureate's operations, that its revenue topped $4 billion in 2013. Apollo and the University of Phoenix, by comparison, had 250,000 students in 2014 and brought in revenues of about $3 billion.
The new lawsuit, filed by two Walden doctoral and master's degree students with the intention of creating a large class-action suit, alleges that the school's rapid growth and focus on profit and marketing have created a dragged-out and misleading dissertation and thesis process, forcing students to spend more money on tuition. Most of Walden's degrees are graduate-level, so a class-action suit could encompass a significant chunk of the school's students.
The lawyer filing the suit did not respond to several requests for comment.
In a statement, Walden University said it does not comment on specific legal matters, but noted that "the receipt of a doctoral degree can be a long and rigorous process." It said it had a "demonstrated track record of low cohort default rates and exceptional career advancement of our graduates."
The university's statement is an example of how Walden and Laureate try to distinguish themselves from other American for-profits college operators: by emphasizing their international focus, where they say they are filling a real need for higher-education among a rapidly growing middle class, and the quality of their product.
And for the most part, that has worked. A 2009 Senate report on Walden, which ripped into other for-profit colleges like Phoenix and the soon-to-be-shuttered Everest College, said that Walden's performance, "measured by student withdrawal and default rates, is perhaps the best of any company examined."
But the new lawsuit hinges on allegations that other for-profit companies have faced: that rampant growth, high staff turnover, misleading enrollment promises, and a drive for profit all taking their toll on the experience of students.
The process of writing a dissertation or master's degree, the suit says, is "plagued by lack of institutional oversight and a complete disregard for Walden University's own policies," causing students "to spend more money on tuition" than they were initially told.
Laureate was briefly embroiled in another controversy last year, when it tried to acquire a nonprofit American business school, the Thunderbird School of Global Management. The attempt resulted in uproar from Thunderbird alumni, who worried that a for-profit company would hurt the school's reputation and the value of their degrees. Thunderbird was eventually bought by Arizona State University.
Even in the countries where it has a more significant presence, Laureate has attracted some controversy. Bloomberg reported last year that accreditation had been withdrawn from one of its universities in Chile, and that many students in Brazil saw the company as diluting the quality of the schools it took over.
That hasn't done much to stem Laureate's growth internationally — the Maryland-based company has students in 150 countries. Laureate had just 243,000 students in 2007, when it was part of a public company called Sylvan Learning Systems. It was taken private that year by its investors.
It has not shied away from tactics that have landed some other for-profits in trouble, like rapid growth trajectories and call centers that cold-call prospective students, encouraging them to enroll, as Bloomberg documented last year. Since going private, the company has made a booming business of buying struggling schools abroad, investing heavily in facilities and marketing, and scaling them up quickly from local institutions into heavyweight universities.
While for-profit colleges have drawn plenty of criticism in the United States, the business are often welcomed with open arms in emerging markets, where educational infrastructure struggles to keep pace with population growth and urbanization. In Brazil, Laureate's schools have benefited from growing demand for higher education from the country's swelling middle classes, and limited space and funding in state universities, where quality also varies widely.
Laureate Education is based in Baltimore, Maryland. A previous version of this article said that the company was based in Minnesota.