A major donor is increasingly flooding American universities with tens of millions of dollars for the study of marijuana sentencing, policing reform, military strategy, urban education reform, and campus free speech. It's not a progressive think tank or lefty nonprofit but the Charles Koch Foundation, most famous for its founder's deep ties to conservative politics.
Charles Koch, a libertarian businessman, has for decades used his foundation to give money mostly to American colleges. Until recently, the foundation was focused almost entirely on economics and the free market — drawing criticism for funding research that ties into Koch's own business interests, and ire from liberal academics.
But Koch's foundation is increasingly changing where its money goes, funneling millions into colleges to study not just the free market, but issues that have often attracted bipartisan cooperation. That shift in the past several years, at a time when colleges are scrambling for funding — particularly in places like the humanities and social sciences — is giving the foundation an opportunity to influence a broad swath of higher education in ways that few groups have.
The Koch Foundation's giving is notable in part for its vast, and almost unrivaled, scope: it now gives money to more than 300 colleges, from elite universities to rural community colleges and state flagships. In 2016, tax filings show, the foundation increased its giving by a sharp 75%, to a total of $77 million. In 2017, a spokesperson told BuzzFeed News, it gave more than $90 million, with some $60 million going to higher education — a number it expects to rise again substantially in 2018.
"We don't have a number or a cap, at least as far as I know," said John Hardin, who is in charge of university giving at the foundation. "You hear the stories from students and scholars that wouldn't be able to do their work without funding, and you think — yeah, bring it on. More and more."
Much of the foundation's money has gone toward conservative-leaning institutions and economics-related causes: George Mason University's Mercatus Center, a deeply influential think tank on the free market; an economic analysis institute at the University of Utah; the business school at Utah State University.
But more and more, the Koch Foundation is funding projects that — while fundamentally consistent with Koch's libertarian ideology, which values reducing the size of government and increasing personal freedoms — are less overtly conservative. Recently, Koch money has gone toward a free speech initiative at Wellesley College, the bucolic Massachusetts alma mater of Hillary Clinton; a project to study criminal evidence collection by a wrongful convictions scholar at the University of Virginia; and a $26 million center to promote the study of issues like education reform and criminal justice at dozens of the country's historically black colleges.
Harvard and MIT, both flush with endowment money, just jointly accepted $3.7 million from the foundation to build a new foreign policy program that will focus, in part, on the "limits of armed force and the complex consequences that accompany it."
"We don't have a number or a cap, as far as I know."
The new issues the Koch Foundation has chosen to focus on are unusually bipartisan, especially in a deeply partisan political climate, said Kristin Goss, an associate professor at Duke's Sanford School of Public Policy. "Things like criminal justice, urban education — they transcend, in some cases, the traditional liberal and conservative boundaries," she said.
Many of the new Koch donations are "not necessarily self-interested," said Benjamin Soskis, a researcher at the Center on Nonprofits and Philanthropy at the left-leaning Urban Institute. For years, academics have opposed Koch funding in part because the foundation was "funding a free-market approach and scholarship that's transparently linked to [Koch and his brother's] own corporate interests." But in areas like foreign policy and criminal justice, Soskis said, "That's a harder argument to make."
"People who follow higher education are going to have to grapple seriously" with the idea that the impact of funding research on foreign policy, for example, "might make a much more salutary contribution" than Koch's funding of economic research, Soskis said. After all, he points out, support for neglected areas of academic research has traditionally been one of the main reasons elite philanthropists have offered for funding higher education.
The donations will likely not cause academics to change their opinion of Koch himself, Soskis said. "But they'll need to think about what the actual good that might come from the gift is, beyond the boogeyman element."
When Charles Koch spoke earlier this month at the Koch brothers' exclusive annual desert retreat, he told a group of donors on a panel that his network "has accomplished more in the last five years than I did in the previous 50 I've been at this."
The first example he offered of that accomplishment: "the enormous increase in our university programs." The programs were, he said, "giving now thousands and thousands of students the ability to become critical thinkers" — donations that, he said, allowed them "to be exposed to different ideas — ideas they wouldn't get otherwise."
That is exactly how Charles Koch and the foundation measure success, Hardin said: how many people, particularly students, hear "different"ideas.
It's a perspective, said Soskis, that "fits into the general libertarian mindset, which is that education is a very good investment for building movements."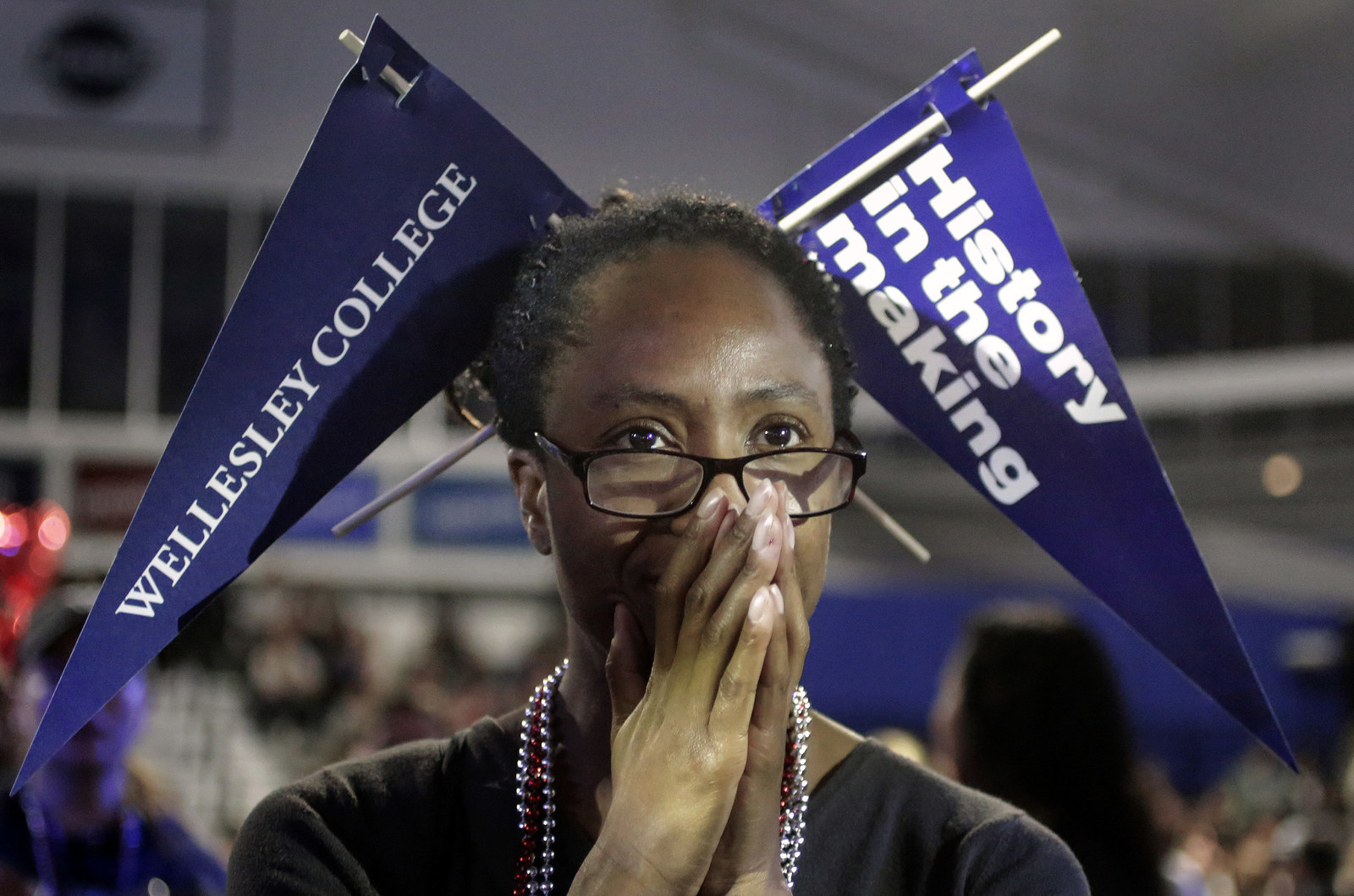 There is no rule about what type of school the Charles Koch Foundation's money goes to. But there is a rule, of sorts, in how it spreads. Koch funding on campus is often like a seed — beginning with a small $12,000 grant for a reading group, or a single professorship. Not infrequently, it ends there. But often, reading groups become research projects become initiatives become multimillion-dollar centers. One professor becomes two, three, or six.
"A professor will come to us with an idea — a little nugget of something, and say, 'Would you be interested in this?'" said Trice Jacobson, a foundation spokesperson. "Then they'll come back to us and say, 'Is there a way to expand?' Then they'll start bringing in their peers."
So while the number of schools taking foundation money has ticked up, said Jacobson, what's grown at a much faster pace is number of faculty members the Koch Foundation supports within its network of schools.
"Once we've been working with a school, they have a better understanding of our mission and what we're interested in supporting," Hardin said. "So they tend to come to us with ideas and proposals that fall more within our wheelhouse."
The increasing demand for the foundation's funding is in part tied to a simple reality: Colleges need money, particularly in the humanities and social sciences, where resources are far more difficult to come by than in the hard sciences and other areas that have the potential to generate revenue for colleges. As tuition revenues and government funding for higher education decreases, forcing more colleges, public and private, to scramble for funding, the foundation fills holes that few other outside groups do.
When a criminal justice project at Florida State University was looking for funding, its chairman wrote a note to her executive director.
"I know you really hate them, but we really need to send them stuff," she said, in emails obtained by a FOIA from the Center for Public Integrity and the Atlantic. "They have money. We don't."
"They have money. We don't."
On the campus of the Ohio State University, a group called UnKoch My Campus — which zeroes in on Koch donations and demands that the terms attached to these gifts are transparent — raised objections to a series of $100,000 gifts from the Charles Koch Foundation in 2012 and 2013 to pay the salary of a lecturer studying "economic freedom and competitive markets." Another $40,000 in foundation money was given to an "economic faculty memorial."
By 2017, the promise to OSU was much bigger: $4.5 million over five years. This time, it went to create the Drug Enforcement and Policy Center at the university's law school, a first-of-its-kind center that will study the modern impacts of the drug war and marijuana legalization.
Behind OSU's new center is Douglas Berman, a law professor who has long argued that conservatives should embrace criminal sentencing reform in the name of, he said, "personal freedoms and limited government." When he suggested to the foundation that it help him create "something" at OSU, Berman said, the foundation encouraged him to think bigger: more money, a wider scope.
"They like to invest in people," Berman said of the Koch Foundation. "They have a very different vision than other foundations — other places are focused on projects, wanting to get a certain thing out of a certain researcher. The foundation is looking for people."
Groups like UnKoch My Campus have argued that money from the Koch Foundation often comes with ideological strings attached — strings that, because of a lack of transparency around the terms of the foundation's grants, are often difficult to pinpoint. The foundation and schools that work with it are often resistant to releasing agreements between them, said Samantha Parsons, an UnKoch My Campus field organizer.
"The foundation will attach certain stipulations that focus on who can be hired or fired, what research can be conducted, and what curriculum can be offered," said Parsons. "Universities need to know that accepting Koch funding ultimately means accepting the foundation's manipulation of academia."
Parsons points to places like Florida State, where, in 2007, the Center for Public Integrity reported, the foundation attempted to demand that a "libertarian anarchist" faculty member remain on the university's payroll, and that teaching align with Charles Koch's economic philosophy. Other, smaller controversies, like an attempt to obtain students' information from the College of Charleston in South Carolina, prompted backlash. Many of its donor agreements with colleges are still kept closely guarded.
The foundation said it places "academic freedom" as its most important priority, giving faculty and colleges ultimate control over hiring, firing, and research.
Berman argued that his own center's mandate, criminal justice reform, makes concerns over the foundation's ideological influence "not an issue."
"Most law faculty tend to skew liberal," Berman said. "They're sympathetic to Koch boogeyman themes. But they were very supportive of us making this ask. There's a genuine willingness to support this kind of work — and a sophisticated understanding that there's more important work to be done that transcends the short-term political divisions we have right now."
The foundation doesn't have a say in hiring or firing, Berman said. Still, he said, "I think they'd be troubled if they got the sense that I or anyone else was saying, 'Haha, I'll use the Koch money to show how stupid or corrupt they are' — if that became the direct or indirect mantra of people involved in the center. That would worry them, and maybe cause problems."
In higher education, the individuals that the Koch Foundation invests in aren't just professors and lecturers. They're students, too: students like Kaila Webb, a sophomore at Wellesley College, an all-women's liberal arts school in Massachusetts. Webb is one of the student leaders of the Freedom Project, a free speech initiative whose expansion the Koch Foundation began funding with a hefty $1 million grant last year.
Webb's first semester at Wellesley, she said, was "incredibly frustrating:" The campus was so liberal that she found it "hard to get any information about the other side. Being a freshman, trying to figure out what your place is and what your opinions are, it felt so close-minded."
Webb, a "moderate" conservative, turned to the Freedom Project, which hosts discussions and invites provocative — and often conservative-leaning — speakers to Wellesley's campus. "I would have transferred by now," Webb said, if it wasn't for the project. "I felt like my education was being completed."
Conservatives have taken up campus free speech issues in recent years. But as the Koch Foundation has stepped increasingly into that sphere, too, it's been careful to fund academic projects that attract little controversy — steering clear of, and even condemning, more fringe right-wing tactics like passing laws that punish protesting speakers or encouraging students to film confrontations with their professors. Outside of colleges, the foundation's free speech initiative has funded news organizations, like the American Society of Newspaper Editors and the Newseum.

Thomas Cushman, a Wellesley professor who founded the Freedom Project, turned to the Koch Foundation after he'd heard through colleagues that they were looking to fund free speech initiatives. The Freedom Project had been around for several years, but Cushman, whose politics lean libertarian, was looking to grow and experiment.
"I don't consider what the foundation's other views are," Cushman said. "I know they value freedom of expression and I value that, and that's as far as I go."
The Freedom Project has unsettled, and even angered, some on Wellesley's left-leaning campus, operating in a way that some students say has seemed like deliberate provocation. Cushman invited Northwestern professor Laura Kipnis — who has argued that enforcement of Title IX and investigation of sexual misconduct on college campuses are creating "sexual paranoia" — infuriating sexual assault advocates and survivors, said Ivana Castro, a Wellesley senior.

The Koch Foundation's involvement in the Freedom Project, Castro said, "really makes a difference" in how the initiative is seen. It's raised questions for her, personally, as someone whose own politics also differ from Wellesley's brand of liberalism, Castro said. "The speakers are very conservative and libertarian-leaning, and even though Wellesley is very neoliberal and centrist, they don't bring in the far left. It raises this question of how much control does the Koch Foundation have?"
After Webb appeared alongside other Wellesley students at the Koch donors' event in January, which touted the Freedom Project, Cushman told the Boston Globe that he wouldn't invite a speaker like Jane Mayer, a writer and prominent Koch critic, to speak on campus. He told the paper her book wasn't "balanced at all. I try to look at it as a scholar."

Mayer, in a statement, told BuzzFeed News, "There is a real concern that tainted money is now tainting academia. Having spoken at Harvard, Yale, Princeton, Stanford, and many other colleges in recent years, the only standard I can think of that is different at Wellesley is that I lack a fawning attitude towards Professor Cushman's financial sponsors."

Castro points out that Cushman invited Kipnis to speak about legal issues surrounding campus sexual assault despite the fact that she was a film studies professor at Northwestern. "She wasn't even credentialed to study these issues," Castro said.

Cushman argues that he has "complete autonomy" over his project, which also gets funding from other sources, and as he expands the Freedom Project's scope, he doesn't check with Koch Foundation for approval. "There's an idea that this foundation compels professors to do particular things, but in my case, they're not doing that," he said. "I'm such an independent-minded person, I'd never tolerate that for a second."
"I want to put in a plea to people to actually look at what's being funded," Cushman said. "Look at what the program is — rather than what some kind of conspiracy says."

The Koch Foundation judges the success of its donations by their impact in the real world, said Hardin, who heads the foundation's university relations. "There's a huge waste of research that lies on the shelf and gathers dust. The way we think about it is, 'Is it really doing work in the world? Is it advancing a conversation? Is it making an impact on the community?'"
Alexis Levinson contributed reporting from Indian Wells, California.
Outside Your Bubble is a BuzzFeed News effort to bring you a diversity of thought and opinion from around the internet. If you don't see your viewpoint represented, contact the editor at bubble@buzzfeed.com. Click here to join our Facebook group and discuss stories that have changed how you see the world, or here for more on Outside Your Bubble.