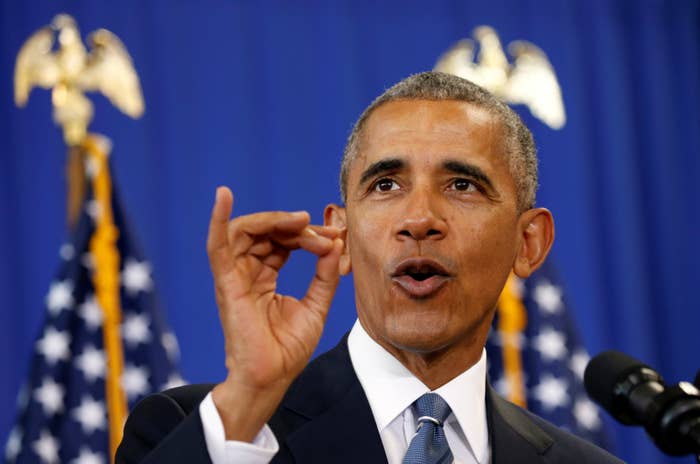 Graduates of the business administration program at at Daymar College in Chillicothe, Ohio, earn an average of just $11,000 a year, and have to spend $3,500 of that — 30% of their total income — paying back their student loans.
The debt burden is so high that the school is at risk of losing access to federal student loans for the program, according to data released by the Education Department on Monday.
A federal loan cutoff is a virtual death sentence, and tens of thousands of college students nationwide, virtually all of them at for-profit schools, are enrolled in programs at risk of being shuttered, according to the data.
More than 800 programs across the country violate one of the Obama administration's signature higher education policies, the so-called gainful employment rule. The rule seeks to stop taxpayer money from flowing to poorly performing career education colleges, which graduate students with debt loads that exceed their ability to repay. The programs offer degrees and certificates in areas like cosmetology, criminal justice, and fashion design; two for-profit law schools also failed the rule.
The programs, which produced a total of 115,000 graduates in a two-year period, failed those measurements in 2016, with graduates whose student loan payments are higher than 20% of their income, the maximum the regulation allows. If they fail the metrics again in the next year, they will be blocked from accepting federal student loan money — a virtual death sentence.
The rule applies to 29,000 career college programs across the country; 66% are for-profits and the rest private and community colleges. But 98% of the failing programs are at for-profit colleges, and almost 25% of all four-year programs at for-profits nationwide are at risk of being shut down.
A scattering of programs at prestigious nonprofit colleges, including a drama program at Harvard, also failed.
For schools in danger of losing access to federal money, there is a chance of reprieve: Republicans have long been opposed to the regulations, and many observers expect them to be rolled back, or eliminated entirely, under the Trump administration. They could be killed off relatively easily by votes in Congress that defund their implementation.
Representative Virginia Foxx, the incoming chair of the House's education committee, has said she will focus on eliminating "onerous" rules like gainful employment. "I think you'll see us do everything we can to roll back those rules and regulations," Foxx told Inside Higher Education.
That echoes a call by the for-profit college industry, which has long battled against the rules.
"We are hopeful that the next administration and Congress will find ways to address overregulation," said Steve Gunderson, the president of the for-profit college lobbying group Career Education Colleges and Universities, which sued the Education Department twice over gainful employment. Gunderson said he advocated rules that would apply to all colleges rather than focusing on career programs.
But Republicans' opposition to the regulations may not be enough to save the 800 failing programs, said Ben Miller, an analyst at the left-leaning Center for American Progress.
"If I were a school with failing programs, I would not approach this with the assumption that this rule will be eliminated and I'll be fine," Miller said. "Even if they do decide to get rid of it, how fast are they going to get to it?"