Google Accused Of Violating Student Privacy In FTC Complaint
The Electronic Frontier Foundation says Google is collecting data on students using its education software and devices, despite promises not to do so.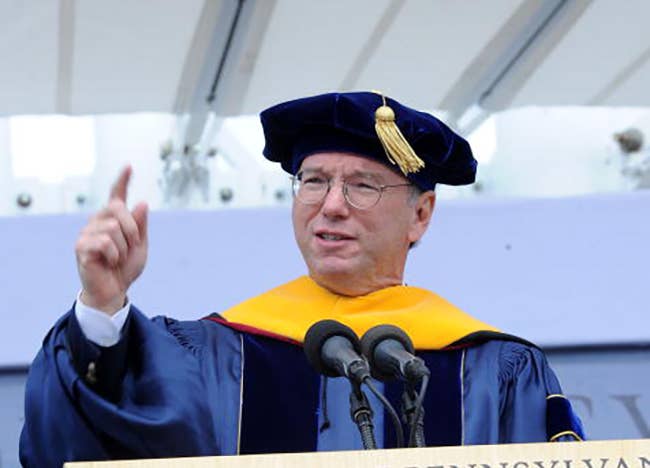 A leading activist group has accused Google of violating students' privacy in its suite of education apps and on its Chromebook laptops, which are now the most popular devices in American classrooms.

The Electronic Frontier Foundation (EFF) filed a complaint yesterday with the Federal Trade Commission saying that Google is violating a student privacy pledge it signed in January, in which it promised not to collect, store, or use students' data except for educational purposes.
The privacy pledge that is being wielded against Google has been signed by more than two hundred companies, including Microsoft, Apple, and Blackboard. The FTC's ruling on how Google handles students' information could set the stage for similar complaints against other major industry players.
The EFF's complaint alleges that when students are signed into Google's education accounts, data from their non-educational activities is used by Google for business purposes. While data from "Apps for Education" like search and Google Drive is kept only for educational purposes, information gleaned from usage of apps like Google Maps and Youtube is analyzed to help serve up targeted advertising.
Jeremy Gillula, a staff technologist with the EFF, called that data collection an "invasion of privacy" and a clear violation of the privacy pledge.

"When a student navigates to something that is not [part of] Google's apps for education — like Youtube, Blogger, Maps — now they're logged in and Google tracks that activity and does serve them ads," Gillula told BuzzFeed News, noting that teachers can use Youtube and Google Maps for educational purposes.

"It's entirely possible that teachers can say 'Okay kids, open up your Chromebooks and we are going to watch a science video on Youtube.' Youtube is not a Google app for education, but it can still be used for an educational purpose."

In a statement, a Google spokesperson said that, "While we appreciate EFF's focus on student privacy, we are confident that these tools comply with both the law and our promises, including the Student Privacy Pledge."

The data privacy pledge was created in October of 2014 after a parent-led furor over student privacy essentially drove one nonprofit, called InBloom, out of business. Google initially didn't sign on, but eventually added its name in January.
The pledge's own authors expressed skepticism over the validity of the EFF's complaint. "We do not believe it has merit," said Jules Polonetsky, the executive director of the Future of Privacy Forum. "We don't believe the complaint raises any issues about data use that are restricted by the Student Privacy Pledge."
The EFF complaint also targets Chromebooks, which have become so wildly popular in classrooms that Google said earlier this year they will soon outnumber all other devices combined, including iPads. The EFF says the laptops' Sync feature — which comes automatically enabled on all devices — allows the collection of students' browsing data for non-educational purposes, albeit anonymously.
Polonetsky said that schools relied on the Sync feature to allow students to share computers and access their accounts from home and school. "Any data collected is not used for behavioral advertising and all other data uses are aggregated and anonymous," Polonetsky said.