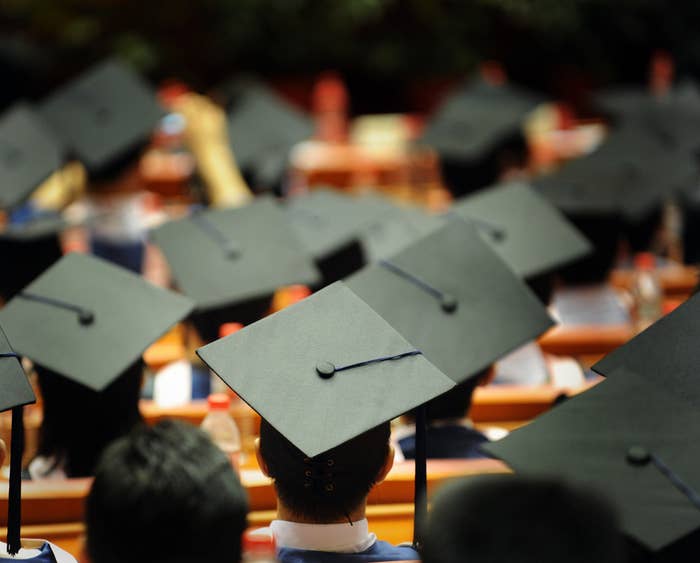 For-profit universities could be facing potentially huge financial losses resulting from a new set of regulations the Obama administration proposed Friday.
The new rules, which cap a three-year crusade by the administration against the for-profit higher education industry, sets the stage for a major political battle with the Association of Private Sector Colleges and Universities.
The administration's new rules call for career prep programs to prove that they are providing "gainful employment" and manageable levels of student debt to those who enroll in order to be eligible for federal student aid dollars. For-profit universities — among them publicly traded companies like DeVry, Corinthian Colleges and Apollo Education Group, which owns the University of Phoenix – focus their marketing and curriculums around employment programs. Their students also borrow money at much higher rates than students at community and public universities.
Programs that are deemed low performing under the new guidelines could lose their access to federal student aid dollars, a particularly scary prospect since around 90% of revenue at for-profit universities is derived from taxpayer money such as Pell grants and federal loans. Without that federal money, programs that failed to meet requirements would effectively be forced to shut down.
While the rules would also apply to vocational programs at community colleges, a high percentage of the 8,000 low-performing programs expected to be affected are in the private sector, Secretary of Education Arne Duncan said on a press call.
In a statement, industry trade group the Association of Private Sector Colleges and Universities hit back against the Department of Education, calling the rules "highly biased, flawed, and arbitrary." APSCU alleges the regulations are unequally applied to the largely for-profit career prep programs and would disproportionately affect older low-income students, minorities, and veterans who have limited access to more traditional colleges.
The APSCU isn't to be taken lightly. The group successfully beat back an initial attempt by the Obama administration to tighten oversight of the for-profit college industry in 2011. The trade association for the deep-pocketed for-profit university owners argued in a lawsuit that the requirement about student repayment rates was arbitrary, and a judge agreed.
Hoping to avoid another defeat, the Department of Education used altered metrics to judge the quality of programs for its new rules, which would go into effect in 2016. To be eligible for federal dollars, programs must not have default rates exceeding 30%, and the estimated loan payments of typical graduates must not exceed 20% of their discretionary earnings.
"The worst outcome we're trying to mitigate here is students with high levels of debt and no degree to show for it," Duncan said.
The clash with the Department of Education is just one of many battles currently being waged in the for-profit college sector. The Consumer Financial Protection Bureau and the U.S. Securities and Exchange Commission are also embroiled in legal conflicts with the industry, and attorneys general in dozens of states have opened investigations into several companies that own for-profit colleges.
Stock at Corinthian, which owns Everest College, took a nosedive in June of last year after it disclosed it was being investigated by the SEC over its recruitment and student borrowing practices.
The public will have a 60-day period in which to comment on the proposed new regulations before they are sent back to the administration to be finalized.