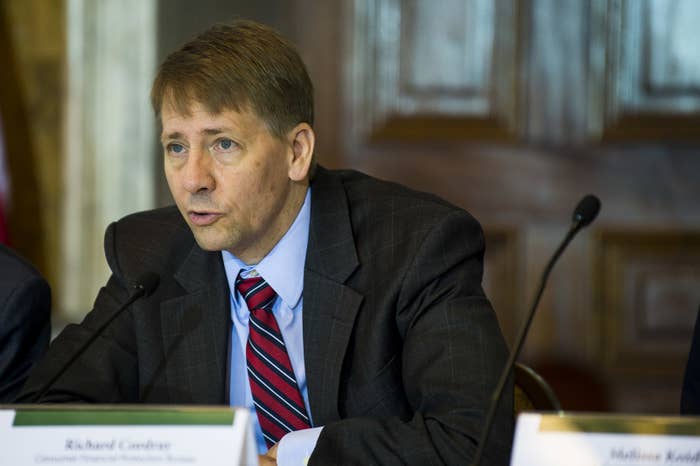 A large for-profit college company, Bridgepoint Education, has been ordered to forgive $23.5 million in private student loans after lying to students about how much the loans would cost.
The Consumer Financial Protection Bureau said Monday that Bridgepoint Education, a publicly traded company in San Diego that owns two universities, had run an illegal lending scheme, encouraging students to fill the gaps in their education funding with costly private loans that the school falsely promised would cost only $25 a month. In reality, the CFPB says, the loans were much more expensive.
Bridgepoint, which owns Ashford University in California and University of the Rockies in Colorado, will have to refund all payments made by students on the private loans — about $5 million in refunds and $18 million in discharged debt — in addition to paying an $8 million penalty.
The settlement is part of a broader battle by the CFPB against for-profit colleges, who for years frequently ran their own private loan programs in order to help students fund their education — and, often, to subvert government rules. The bureau sued ITT Tech, a now-closing for-profit college, in early 2014 over the same bad practices, and won a massive default settlement against Corinthian Colleges in the wake of its bankruptcy.
Federal rules say that for-profit colleges can get only 90% of their revenue from federal student loans, a provision meant to keep for-profit colleges from becoming too reliant on taxpayer money. That can be a roadblock for colleges where most students cannot afford to pay any tuition out of pocket. Private loans often offered a way to circumvent those problems — they counted as the 10% of funding colleges needed to lower their ratio.
The Justice Department is also looking into this lending scheme at Bridgepoint. The department said in July that it was investigating whether the company had overstated the amount of money it got from private loan programs, violating the 90/10 rule.