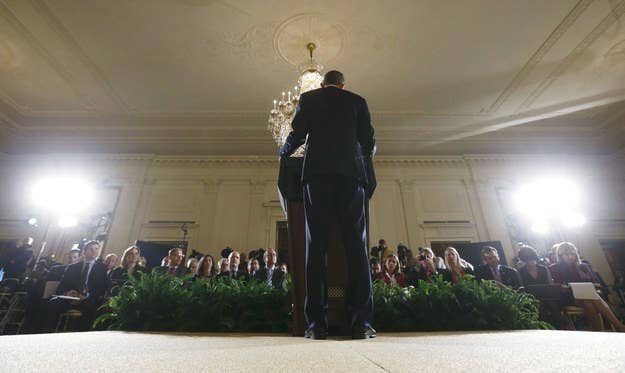 For-profit college industry lobbyists have filed another lawsuit against the Obama administration, alleging that a set of new rules intended to regulate the industry are arbitrary and unconstitutional.
The suit, filed today by the Association of Private Sector Colleges and Universities, or APSCU, takes on the gainful employment regulations released just last week by the Obama administration. The rules cut off access to federal funding for career training programs whose graduates incur high levels of debt but earn little in salaries.
The administration has long argued that many for-profit college graduates fail to secure gainful employment. Many program graduates' earnings after completing programs targeted by the employment regulations, such as medical assisting and cosmetology, are relatively low, and students sometimes pay up to four times as much for their educations as they would have done at a community college.
In its suit, APSCU calls the administration's rules "irrational" and alleges they "will needlessly harm millions of students who attend private sector colleges and universities."
APSCU won a similar suit, in 2011, that was the administration's first attempt to regulate the industry. But it won on somewhat narrow grounds: the argument that a key metric in the rules, a requirement about programs' loan repayment rates, was "arbitrary and capricious," thus invalidating the regulations.
The judge in that case ruled, against APSCU's argument, that the Department of Education had the authority to regulate the industry, which draws the vast majority of its revenues from the federal government. He wrote that the rules, while flawed, "set out to address a serious policy problem," and essentially sent the administration back to the drawing board to come up with metrics that would withstand legal challenge.
But the latest suit by APSCU alleges that the administration has failed to correct the flaws the court found with the previous ruling, instead "only repeat[ing] and exacerbat[ing] them." The new rules judge the programs based on a single metric, the ratio of student debt to earnings, which the lobbying group says is insufficient to accurately judge whether programs prepare students for gainful employment.
The lawsuit also contains a slew of other challenges to the rules, including that they exceed the regulatory authority of the Department of Education, that they are based on incomplete data, and that they fail to account for the repercussions of cutting off federal funding for programs that education tens of thousands of students, most of them low-income minorities.