Enrollment At Nation's Largest For-Profit Charter Operator Still Growing Despite Lawsuits, Regulatory Problems
K12 Inc. is facing a litany of regulatory problems and a new shareholder lawsuit, but as long as new students are signing up, none of that matters to investors.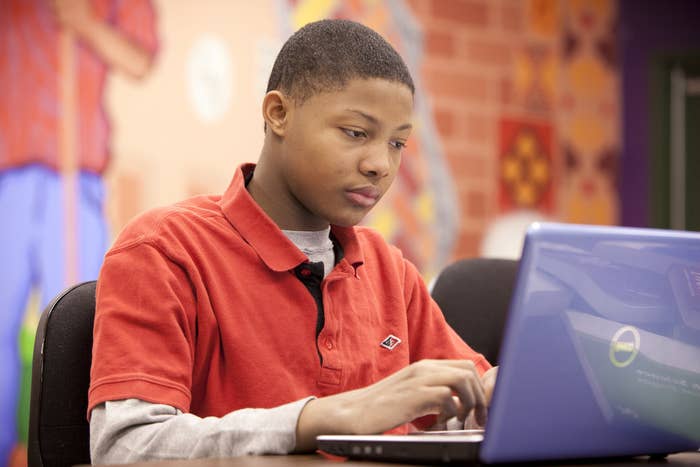 The problems plaguing K12 Inc., the country's largest publicly traded virtual charter operator, are no secret. They've been hit with two shareholder lawsuits, subjected to state investigations, and weathered exposes in the New York Times and the Associated Press.
But in their quarterly earnings call today, K12 reported that enrollment has grown yet again, swelling to 125,000 students — an increase of more than 5% since March of last year. Their revenue, which topped $235 million, actually exceeded analysts' estimates, as did their operating margins. Net income was $15.9 million.
Enrollment is what matters to the company and its shareholders: each student that signs up for K12's online schools comes with public funding attached, and as long as enrollment grows, revenue likely will, too.
Though enrollment is growing, as many as 50% of K12's students drop out within a year, according to Gary Miron, a researcher with the National Education Policy Center at the University of Colorado. Because funding is allocated on a yearly basis in most states, however, Miron says that doesn't matter much to K12's bottom line.
"It doesn't really hurt them because if the student leaves, the money stays," Miron said. "They can just enroll another student the next year."
A representative for the company disputed Miron's analysis, saying, "K12 is not paid for the students who are not there."
In addition to high dropout rates, K12's student outcomes are notoriously poor, with students performing worse than their counterparts in brick-and-mortar schools. As a result, just a quarter of their schools meet adequate yearly progress metrics. Just like for-profit giants University of Phoenix and Everest College, K12 attributes these outcomes to the higher numbers of poor and academically challenged students it enrolls, and the high turnover among its students.
After a 2011 article in the New York Times highlighted the company's many problems with student performance, shareholders filed suit against K12, alleging that they had been misled about student outcomes and had boosted its enrollment and revenue by using "deceptive recruitment" practices. That lawsuit was eventually settled last year, although a portion of its claims were voluntarily dismissed. A second one is in the works, according to an announcement by law firm Levi & Korsinsky.
A K12 representative noted that the company has seen academic improvement "in some areas."
Prominent hedge fund manager Whitney Tilson, of Kase Capital, has been one of K12's biggest critics, announcing last year that the company was his biggest short position.
Though legislators and state education departments have started to go after K12 and its smaller counterparts, Miron said most attempts to close down or limit funding to underperforming virtual charter schools have been settled or dropped altogether.
On the company's earnings call, executives assured investors that the latest attempt to scale back virtual schools, a Pennsylvania bill that targets online charter funding, would have minimal impact.