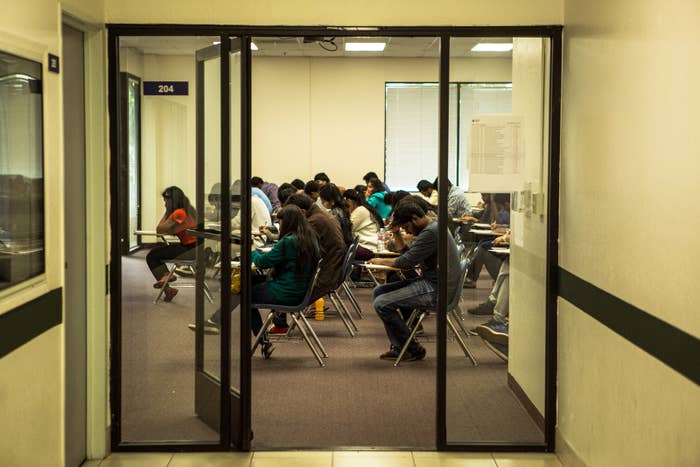 A top Education Department official has signed a death warrant for the country's largest accreditor of for-profit colleges, setting in motion a process that could end with dozens of schools forced to close their doors.
The Accrediting Council for Independent Colleges and Schools will lose its ability to accredit colleges on behalf of the federal government, due to what officials say is a repeated failure to stop wrongdoing at the schools it was supposed to oversee. ACICS gave its stamp of approval to both Corinthian Colleges and ITT Tech, two disgraced, now-bankrupt for-profit college operators, despite a litany of government allegations that the schools were defrauding their students.
In a statement, ACICS said it will appeal the decision directly to Education Secretary John King. If King rejects the appeal, the matter can be taken before a federal judge.
But if ACICS loses its status, the hundreds of schools it oversees — which enroll an estimated 600,000 students — will have18 months to find a new accreditor. Being officially accredited is a requirement for accessing federal student loan money, which for-profit colleges depend on for the vast majority of their revenue.
Finding a new accreditor will be a costly process for many schools — and industry watchers believe some will be unable to find one. ACICS' standards are among the lowest of any college watchdog, meaning schools will have to clear a higher bar when they switch to new accreditors. But Education Department officials say that schools that serve their students well should not have any problems.
In a hearing this summer, an Education Department-appointed panel repeatedly criticized ACICS' accreditation of Northwestern Polytechnic University, a college that a BuzzFeed News investigation revealed was functioning as an upmarket visa mill. In testimony, experts called NPU, which faked hundreds of students' grades and implemented a policy that made it impossible for students to fail classes, one of the most egregious examples of wrongdoing at ACICS-approved schools.
Last month, ACICS voted to impose no negative sanctions against NPU, despite the fact that a source close to the accreditor said the school had admitted to many of the allegations in the BuzzFeed story. The accreditor did not sanction the school because the misdeeds had taken place in the past, the source said, under the school's former president, who is the current president's father.
Anthony Bieda, a former ACICS executive who left earlier this year, said that schools accredited by the organization are likely to be hurt financially.
"The institution's ability to attract new students can be jeopardized. A lot of them will take a financial hit in the short term," Bieda said.