Corinthian Colleges Files For Chapter 11 Bankruptcy
The largest-ever shutdown of a for-profit college chain ends with the company reporting $19 million in assets and $143 million in debt.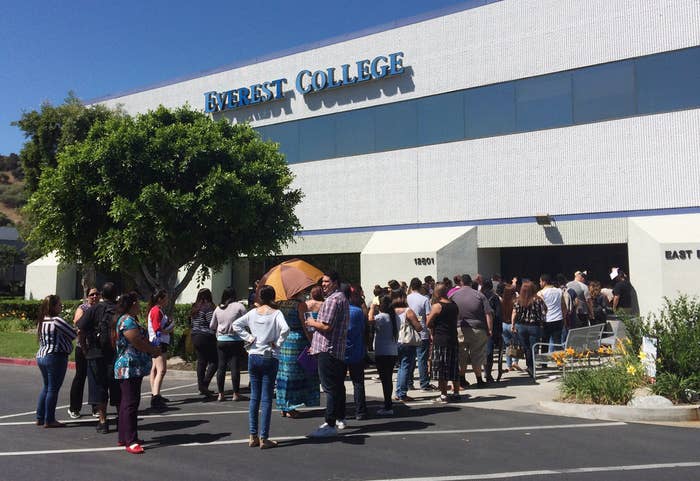 Corinthian Colleges filed for Chapter 11 bankruptcy this morning, capping the nearly yearlong saga of the largest for-profit college shutdown in history.
Corinthian is facing a $30 million fine from the Education Department for deceptive practices, as well as three ongoing lawsuits from state attorneys general that allege the company lied to its students about their chances of getting jobs and transferring credits.
Though the suits seek restitution for former students, Corinthian's bankruptcy filing makes clear that recovering any financial penalties is likely an impossibility: The company said it had $19 million in assets and $143 million in debt.
Over the past 10 years, Corinthian had raked in some $10 billion in revenue, with the vast majority — well over 80% — coming from taxpayers in the form of federal financial aid. Before its enrollments slumped and legal allegations of wrongdoing piled up, Corinthian reached a height of 113,000 students in 2010 and a 2009 valuation of $1.4 billion.
Corinthian shuttered its 28 remaining campuses last week, leaving some 16,000 students without a school to attend. The company had previously sold off 50 of its campuses in the wake of a move by the Education Department last June to cut off the company's access to federal financial aid.