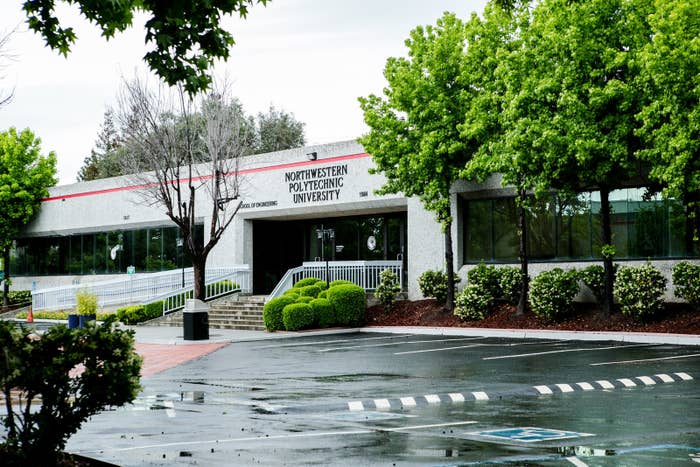 An independent government panel voted overwhelmingly Thursday to recommend killing one of the largest college watchdogs in the U.S. for failing to act on evidence of wrongdoing at scores of colleges.
The vote by the government-appointed National Advisory Committee on Institutional Quality and Integrity, or NACIQI, virtually seals the fate of the Accrediting Council for Independent Colleges and Schools, or ACICS.

Hundreds of mostly for-profit colleges across the U.S. — enrolling more than 400,000 students — will be left scrambling to find a new accreditor if the Department of Education signs off on the committee's recommendations to revoke ACICS' recognition. One panel member warned the ruling would create "havoc" at scores of colleges, which will have 18 months before they lose their ability to receive federal loan funding — the lifeblood for many of them.

During a tense hearing that stretched on for hours, NACIQI heard testimony that ACICS had time and time again given its stamp of approval to schools facing serious allegations of fraud and wrongdoing. The accreditor, whose schools collect billions of dollars in federal taxpayer money, has some of the lowest standards of any independent watchdog agency.

Panel members grilled ACICS officials on their accreditation of Northwestern Polytechnic University, which BuzzFeed News reported last month had functioned for years as an upmarket visa mill, faking foreign students' grades so that they could remain in the country and spending millions of dollars on private homes for the school's executives.
In December of 2014, a whistleblower told ACICS about serious wrongdoing at the college, but the accreditor imposed no sanctions. One NACIQI member compared the school to Trump University, observers at the meeting said.
Among the schools that are most seriously at risk from the decision against ACICS is ITT Technical Institute, a sprawling chain of for-profit colleges with more than 40,000 students. Facing a lawsuit from the Consumer Financial Protection Bureau, many observers say that ITT will likely struggle to find another accreditor.
At the hearing, ACICS argued fervently that its license should not be revoked, saying it had made significant strides towards change and should be given another chance given its size and the potentially serious repercussions of revoking its ability to accredit schools. Others said that the agency was being unfairly made a scapegoat in the Department of Education's war against for-profit colleges.
ACICS will likely appeal any final decision to revoke its ability to accredit colleges.