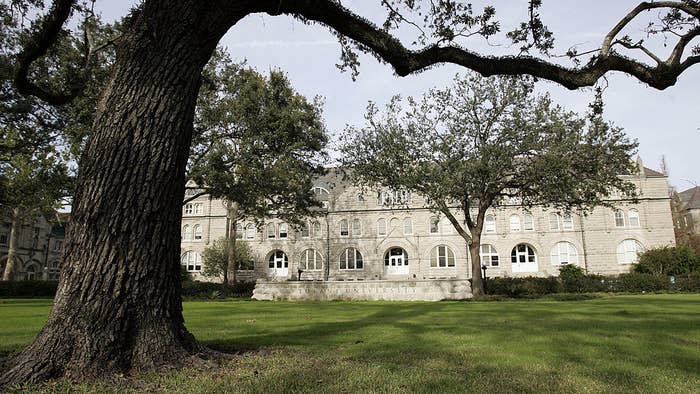 American colleges are warning thousands of foreign students from the predominantly Muslim countries included in President Trump's immigration ban not to leave the country, fearing they may not be allowed to return.
The dean of faculty at Princeton University "strongly advised" international students covered under the ban to delay their travel out of the United States, and to seek out lawyers if they had to leave the country. At Tulane University in New Orleans, the office of international students advised those from the countries affected by the ban to carry identification with them at all times, and keep a copy of a brochure from the American Civil Liberties Union that outlined their rights.
Stanford's president and two other top administrators sent a message to the college describing the experience of a Sudanese graduate student, a legal permanent resident of the United States, who had been "briefly handcuffed" and detained for hours at the airport before she was released.

"An unfortunate consequence of the new policy appears to be that students and scholars from designated countries are, for the moment, effectively detainees in this country," the email said.
International students are especially vulnerable to repercussions from the immigration order, since many leave the country frequently over school breaks to visit family. The Department of Homeland Security did not respond to requests for comment about how the ban would affect international student visa holders.

There were about 12,000 Iranians studying in the US in 2016, making the country the 11th largest source of international students, according to the Institute of International Education. Iranian students have historically been given only single-entry visas, which do not allow them to travel back-and-forth between the US and Iran during their studies, meaning many rely on their families to visit them in the US.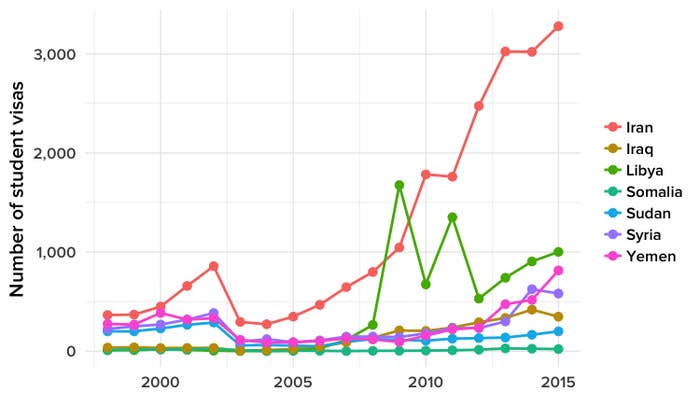 At universities with large numbers of foreign students, entire communities were reeling with the news of the ban.
In a tense gathering of some twenty Iranian students this morning at North Carolina State University, people expressed fear that they were stuck in the country without a chance to see their families, said Mehrdad Nasiri, the president of the University's Iranian Student Association.
"Mentally, it's really tough," Nasiri said. "You realize your family can't come. You have no options. You're stuck, and if you have to leave the country, all that you've gone through for all of these years is for nothing."
His fellow students, Nasiri said, "had really high hopes about the country, and now that has changed."
Sahar, an Iranian-American whose Iranian husband is getting his doctorate at the University of Michigan, said the ban was reverberating through the university's entire engineering department, which is filled with Iranians, many of whom have started families in the United States and are awaiting green cards and work visas. She asked that only her first name be used, fearing repercussions for her husband as he waits to receive citizenship.
Iranian students, she said, "were already treated so so poorly because they are given only single-entry visas. Now, their parents cannot even come to see them. That was the only hope they had to feel some sort of semblance of normalcy."
"I love my country," said Nasiri, head of the Iranian Student Association. "But I felt like I owed this country, too. I've been paying this country back for everything it's done for me, and I would have loved to continue to do so."
But now, he says, he's considering moving to Australia. "There's no reason for me to stay here."
buzzfeed.com
Trump's Ban Has Crushed The Dreams Of Iranian Students Seeking Opportunities In The US