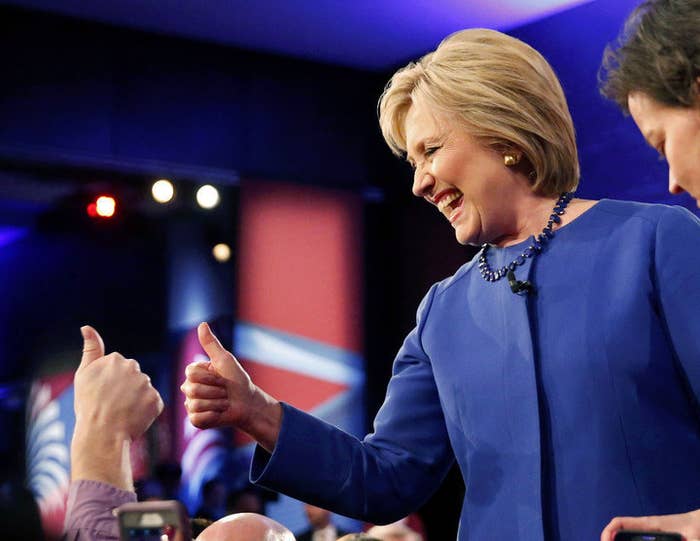 Hillary Clinton is reportedly bringing one of the toughest opponents of for-profit colleges onto her transition team — a sign she's likely to continue the Obama administration's hard line against the industry, despite her husband's close relationship with the country's largest for-profit college company.
One industry analyst, Trace Urdan of Credit Suisse, called the hiring of former Education Department official Rohit Chopra a "major setback" for the industry and a sign that a Clinton administration would continue "the Obama administration's policy of escalating pressure on the sector." Chopra's hiring was first reported by Politico.
Chopra — a close ally of Senator Elizabeth Warren — helped lead the regulatory crackdown against the several large for-profits during his time working at the Consumer Financial Protection Bureau. His time at the regulator included actions against the now-shuttered Corinthian Colleges, and ITT Education, which has now ceased enrolling new students.
Chopra, and representatives of the Clinton campaign, did not immediately respond to requests for comment.
Over the past two years, the Obama administration has sharply escalated the pressure on the for-profit college industry, ushering in the closure of Corinthian and approving the shuttering of the country's main accreditor of for-profit schools. Just last week, it announced a series of actions that will likely lead to the closure of ITT.
But Bill Clinton's tight-knit relationship with Laureate Education, a private for-profit college company that is the country's largest, led many to speculate that Hillary Clinton might soften the Obama administration's tough approach.
Bill Clinton collected more than $17.5 million from Laureate as its honorary chancellor. In an interview prior to the announcement of Chopra's hiring, Diane Auer Jones, a former Bush administration education official, wondered how the Laureate relationship could influence Hillary Clinton's approach to the industry.
"Given the money her husband made off of his role with Laureate, there's a question of where she's going to come out on this issue," she said.