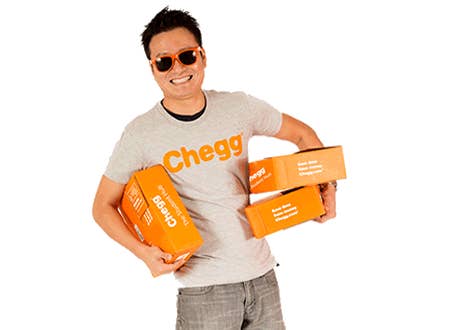 Chegg, a leading textbook rental service that has had a troubled first year as a public company, may have finally started to convince investors that it has a viable future — by handing over much of its textbook business to another company.
Chegg's stock opened 25% higher on Tuesday after announcing on its quarterly earnings call yesterday that it had formed a partnership to outsource the job of renting out textbooks to Ingram Content Group, a book distributor. This frees Chegg up, CEO Dan Rosensweig said, to focus energy and capital on its high-margin digital businesses. The stock jump is a big vote of confidence from investors who have so far seemed skeptical of Chegg's value.
Chegg built its business around renting textbooks to college students, but in its disastrous public debut last November, it became clear that investors were worried about the future of renting physical textbooks in an increasingly digital environment.
The company tried to remake itself as what it calls a "Student Hub," acquiring a suite of student-centered digital companies such as Zinch, a college-match website, and InstaEDU, an online tutoring center. It even bought a late-night food-ordering platform, Campus Special. But investors seemed hesitant, largely because of the huge portion of the company's revenue — around 75% — made up by textbook rental.
Chegg is hoping to remedy those concerns with the Ingram partnership, which will drive up the portion of the company's revenue contributed by its digital businesses — moving it more quickly toward its goal of an even 50/50 split, the company said yesterday. It will also free up $25 million in capital.
The textbook rental business will remain under Chegg's name, and will be conducted on the company's website, allowing Chegg to reap one of the main benefits of the business: bringing new students into other, more profitable, parts of the company. "We'll get the data, get the credit card, and market our other products," Rosensweig said on the company's earnings call yesterday.