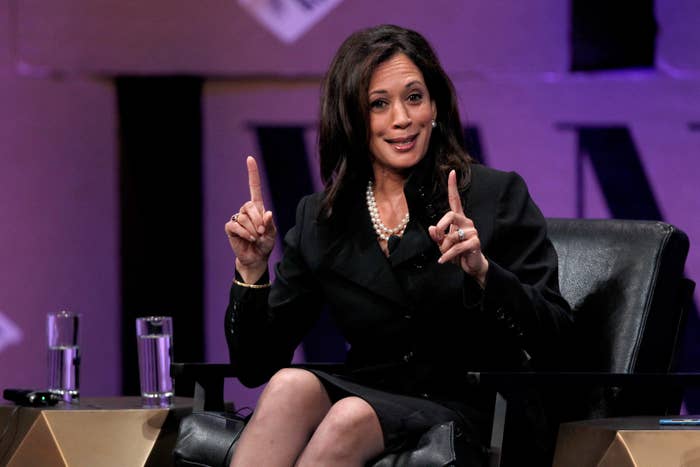 On Friday, the California attorney general won a groundbreaking $168.5 million settlement against the country's largest operator of online charter schools.
Or, after a lengthy investigation, it managed to collect only $2.5 million from a business that pulled in almost $1 billion in revenue in 2015 — with no fines, penalties, or admission of wrongdoing.
Which one is true? It all depends on who you ask.

After a wide-ranging investigation into virtually every aspect of the controversial business model of online charter operator K12 Inc. — from how its schools advertise to how they record attendance and collect payments — California Attorney General Kamala Harris settled for $8.5 million in actual, real-world money, which will be paid by the company to the state. In addition to a bevy of reforms to the company's management and advertising practices, her office also extracted $160 million in what Harris called "debt relief" for the California schools that the company manages — for a total penalty, the attorney general's office said, of $168.5 million.
"The terms of this settlement could not be more clear," said a spokesperson for the attorney general in a statement to BuzzFeed News. "K12 must expunge the $160 million in debt it had imposed on California charter schools."
But K12 quickly fired back, accusing Harris of fuzzy math: The $160 million was not "debt" at all, the company said, because it had never been on the books of either the schools or K12 Inc. Neither the company's nor the schools' financials would be adjusted because of the debt relief, and certainly no cash would be changing hands.
The numbers claimed by Harris were "flat out wrong," K12 said in a press release. On a call with investors, the company's CEO called the $168.5 million figure "shameless and categorically incorrect." Instead, K12 put the settlement amount at $2.5 million, subtracting that $160 million of so-called debt relief and another $6 million that K12 agreed to pay the attorney general's office for the cost of putting together the lawsuit.
Gaps between the headline number announced by authorities and the actual amount being paid in cash are common in the world of settlements between companies and the government agencies pursuing them. In April, officials claimed a $5.1 billion victory against Goldman Sachs, but the bank is set to pay $1 billion less than that through incentives and tax credits, the New York Times reported. A reported $22 billion penalty for Bank of America over the mortgage crisis ended up being closer to $16 billion. And in K12's turf of for-profit education, Kamala Harris's office touted a $1.2 billion victory over Corinthian Colleges — but the company, already bankrupt, will pay essentially nothing.
K12, which is publicly traded, has made a business out of handling the day-to-day operations of online charter schools nationwide — providing software and curricula, advertising the schools, and even hiring and paying teachers and administrators. Online charter schools have faced heavy criticism over the consistently poor performance of their students, with sky-high dropout rates and low test scores. In the case of K12, it says this is an unavoidable effect of its transient student population.
Most states forbid for-profit companies from operating schools directly, so K12 instead works as a "service provider" for nonprofit schools, which ultimately pass along huge chunks of their revenue to K12.
In California, K12 had an especially complex relationship with the schools in its California Virtual Academies chain. The company charges a single price for its services, then adjusts the price according to how states fund charter schools. The difference between its prices and the fees it actually collects from schools is called "balanced budget credits." In 2012, for example, according to a report from the nonprofit In the Public Interest, K12 billed California Virtual Academies $70 million, but collected only $47 million.
The credits are debt only in some senses — contracts require them to be repaid when schools have a budget surplus or terminate their agreements with K12. But they are not carried on schools' financial statements, and K12 told investors today that in 16 years, the company had never "acted" on the financial obligations.
Still, Harris's office argued that the budget credits were a burden to schools, making it difficult, for example, for them to change management companies.
On its call with investors today, K12 highlighted that it "vigorously disagreed" with most of the California attorney general's accusations against the company. And it took the chance to tout some victories of its own: It is expanding to two more states, Alabama and Virginia, where it will open online charter schools, and is opening new schools in four more states.