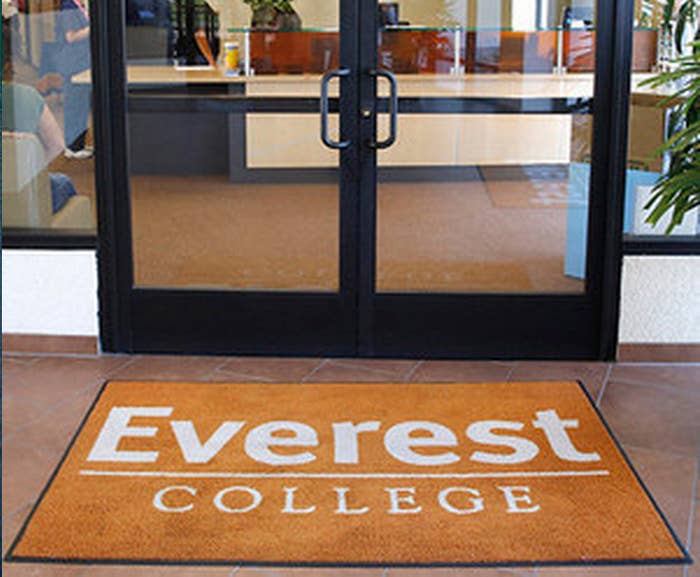 Everest College's Canada campuses were abruptly shut down today by the government of Ontario, affecting three thousand students and staff at the country's 14 schools.
A nonprofit bought the majority of Everest College campuses late last year after the schools' owner, the troubled for-profit college giant Corinthian Colleges, reached an agreement with the Education Department to shut down or sell off all of its schools. The cash-strapped company had been plagued by lawsuits and investigations.
Everest's Canadian campuses, however, were not included in last year's sale; neither were any of the company's schools in California, where more than 15,000 students are currently enrolled. Corinthian continued to operate its Canada and California schools, hoping to find a buyer.
The government of Ontario suspended the schools' license to operate in the face of concerns about Corinthian's financial viability, CTV News reported. Students were immediately turned away from campuses, the CBC reported.
CBC News said that Corinthian would have a budget of $3 million to provide Everest students with refunds, which would amount to around $1,200 a student. Tuition at Everest's Ontario campuses is around $14,000 a year.
The shutdown could be a sign of things to come in California, where Attorney General Kamala D. Harris has refused to release any Corinthian buyers from liability — making a sale extremely unlikely. Earlier this week, California halted the payout of any state financial aid grants to students at Heald College, another Corinthian-owned school, saying the school's administrators had not provided financial statements.
A Corinthian spokesman did not immediately respond to requests for comment.