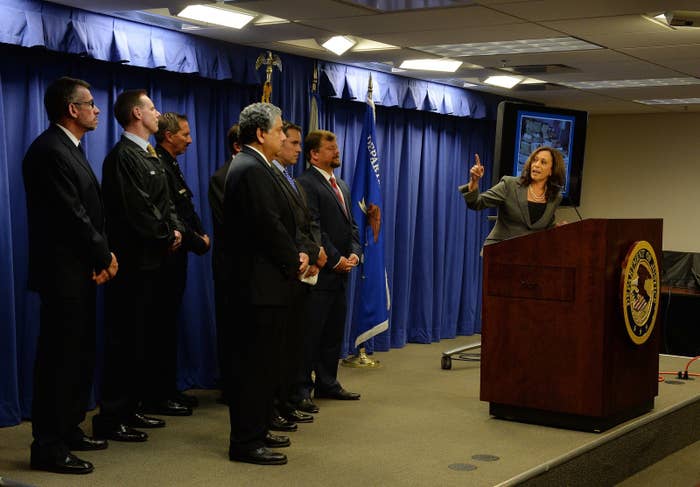 Another influential voice in national politics has called on the federal government to cut its ties to a controversial college watchdog, whose oversight of troubled for-profit universities and technical schools has drawn scorn from across the country.
Kamala Harris, the California state attorney general and Senate candidate, said the Accrediting Council for Independent Colleges and Schools "greatly harmed Californian students and consumers" by continuing to give the green light to a disgraced university operator all the way until its collapse in 2015.
College accreditors play a key role in the U.S. education system, with their stamp of approval giving schools access to the virtually-unlimited spigot of cash that is the federal student loan system, and the ability to bring in large numbers of fee-paying foreign students.
ACICS, Harris said, continued to give the all clear to Corinthian Colleges, which ran the Everest University chain, despite state and federal enforcement actions against the school. Harris' office obtained a staggering $1.1 billion default judgment against Corinthian this March; she said her call for the federal government to cut off the accreditor is part of an effort to "protect vulnerable students from fraud and predatory practices by dishonest institutions."
ACICS is due to have its accrediting powers re-authorized by the Education Department in late June. In April, 13 other state attorneys general wrote an open letter urging the Department against authorizing the watchdog, citing its "spectacular failures.
In response to a BuzzFeed News investigation into an ACICS-approved California school, Connecticut Democratic Sen. Rich Blumenthal called last week for the Education Department to take "immediate action" on "no-good accreditors."