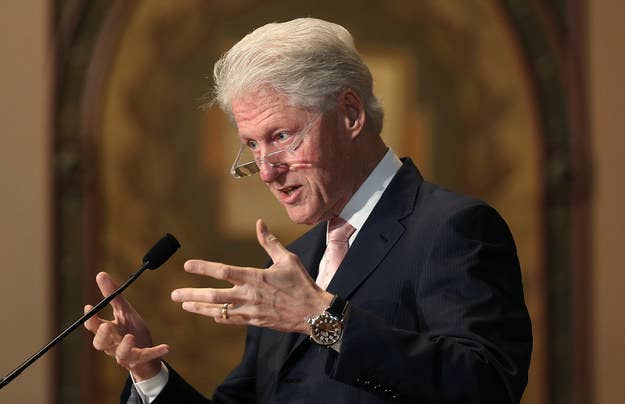 Former President Bill Clinton has stepped down from his position as the honorary chancellor of Laureate Education, the world's largest for-profit college chain, the company announced today. Laureate operates 84 for-profit schools across the globe, many of them in the developing world.
Laureate has largely been shielded from the public eye because it owns just a handful of schools in the United States and is not publicly traded. That may change soon: Bloomberg reported yesterday that the company was making moves toward an initial public offering that would value it at around $5 billion, more than twice the market capitalization of University of Phoenix owner Apollo. The company is backed by KKR and the financier George Soros.
Laureate said in a statement that Bill Clinton was stepping down because his five-year term was expiring. The company told Bloomberg that the timing was unrelated to Hillary Clinton's presidential campaign.
In recent weeks, Hillary Clinton has been sharply critical of for-profit colleges, saying in a visit to an Iowa community college that some schools "take all this money and put all these young people and their families into debt."
"We have to take on those interests that want to keep the system the way it is because it generates a lot of money and a lot of interest payments," she said.
In the United States, Laureate schools significantly outperform others in the for-profit sector, with low default rates on loans that a Senate report called "the best of any company examined." However, a prospective class-action lawsuit earlier this year against the company's largest American school, Walden University, criticized the company for harming students in a pursuit of enrollment growth.
Bill Clinton will be replaced at Laureate by Ernesto Zedillo, the former president of Mexico, who will take on the title of "Presidential Counselor."
Zedillo, who now serves as a professor at Yale and member of the Citigroup board, led Mexico during a tumultuous period in the 1990s when the country was rocked by the Zapatista uprising and tensions between indigenous people and the state, including allegations of human rights violations during his time in office. He is considered by many as an instrumental figure in the country's transition to democracy.