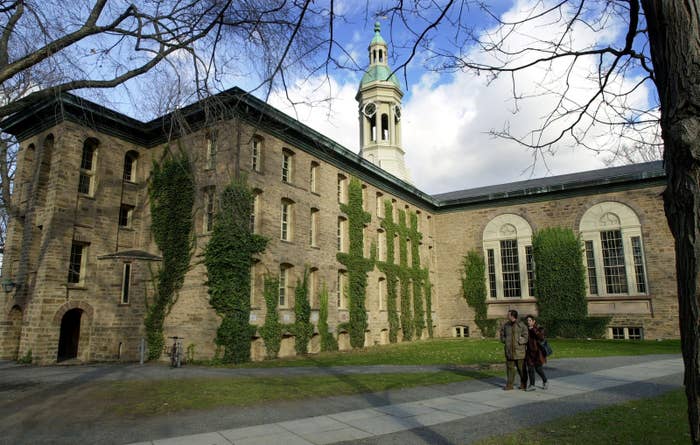 A trove of documents created during a federal investigation into Princeton University offers an unprecedented glimpse at how elite college admissions officers talk about race.
Outsiders have long debated how the secretive Ivy League admissions system considers the race of its applicants. Within the schools, such discussions form one of the most closely guarded elements of a process that has remained remarkably opaque for decades.
But documents obtained by BuzzFeed News show Princeton's admissions officers repeatedly wrote of Asian-American applicants as being difficult to differentiate, referring to them dismissively as having "very familiar profiles," calling them "standard premeds," or "difficult to pluck out." The comments were noted by civil rights investigators at the Education Department as they probed allegations of racial bias in the school's admissions system.
Of a Hispanic applicant, an admissions officer wrote, "Tough to see putting her ahead of others. No cultural flavor in app." Of a black student, another said, "Very few African Americans with verbal scores like this."
"Were there a touch more cultural flavor I'd be more enthusiastic."
The documents highlight the tricky, perhaps impossible, legal tightrope that elite colleges must walk as they choose the lucky few they will accept each year. The schools want to select a racially diverse student body, but they cannot accept or reject applicants based primarily on their race. And they cannot set quotas for the number of students from a particular race who are admitted, even as the goal of a diverse student body essentially requires it.
At times, the documents show, admissions officers twist themselves into bizarre knots as they consider — and dance around — the issue of applicants' race. "Were there a touch more cultural flavor I'd be more enthusiastic," one officer wrote of a native Hawaiian/Pacific Islander.
The comments were unearthed by government investigators after two Asian-American students who had been rejected by the school complained of racial discrimination. In 2008, the Education Department began an investigation into the matter, collecting reams of detailed information on 539 individual applicants, probing how and why admissions officers decided who to admit.
In interviews with the Education Department, Princeton admissions officers who wrote the comments denied that they were comparing groups of applicants by race. Remarks that Asian-Americans fit a "familiar profile," officers repeatedly told investigators, were not related to racial stereotypes, but résumés that were similar to other students.
An admissions officer who wrote "Not many Native Americans with scores like this" of one candidate told investigators they had been speaking only of broad, national trends, not comparing Native American applicants among one another.
The department's investigation ultimately backed this up, concluding that "at no point in time during the admissions process were ... applicants of any other racial group separated out to be compared specifically to other applicants of their same racial group." The investigators concluded that Princeton did not discriminate based on race or judge candidates solely by their race, instead using it as one piece in a broader picture of applicants.
Admissions officers had made comments "associated with Asian stereotypes," the investigators wrote, but they made similar comments about white and other minority applicants.
An investigator questioned an admissions officer after an Asian-American student was described eagerly by a another officer as a "first-generation Chinese student whose own life has not been easy, trying to make the lives of others better through service. One of the best we'll ever see from [high school]."
The second officer was less enthusiastic. "Perfectly able and appealing," the officer wrote. "Very familiar profile."
"Bright premed, but like many others," another admissions officer wrote of an Asian-American applicant.

BuzzFeed News obtained a number of documents from the investigation through a Freedom of Information Act request. Princeton has sued the Education Department to prevent the release of many more, in a suit that involves an anti-affirmative action group, Students for Fair Admissions.
The files released show that in brief summaries meant to present applicants to a committee, officers candidly discussed the race of black, Latino, and Native American applicants, often seemingly searching for those who highlighted their racial backgrounds rather than checking off boxes on their Common Applications.
"Nice essays, sweet personality," one admissions officer said of a multiracial applicant. "Bi-racial but not [National Hispanic Recognition Program] and no recognition of her [background] in app by anyone." The National Hispanic Recognition Program recognizes high-performing students who are "at least one-quarter Hispanic/Latino."
When one reader called an applicant's Native American heritage "appealing," the other noted that the only place the boy had mentioned the heritage was in a checkbox on his Common Application. He called himself "a white boy," the admissions officer noted.
The interviews do not show the same pattern with Princeton's Asian-American applicants. Admissions officers were only asked once about a time when they explicitly mentioned an applicant's Asian background as a positive — a half-Korean, half-Hispanic applicant that the officer called a "neat blend."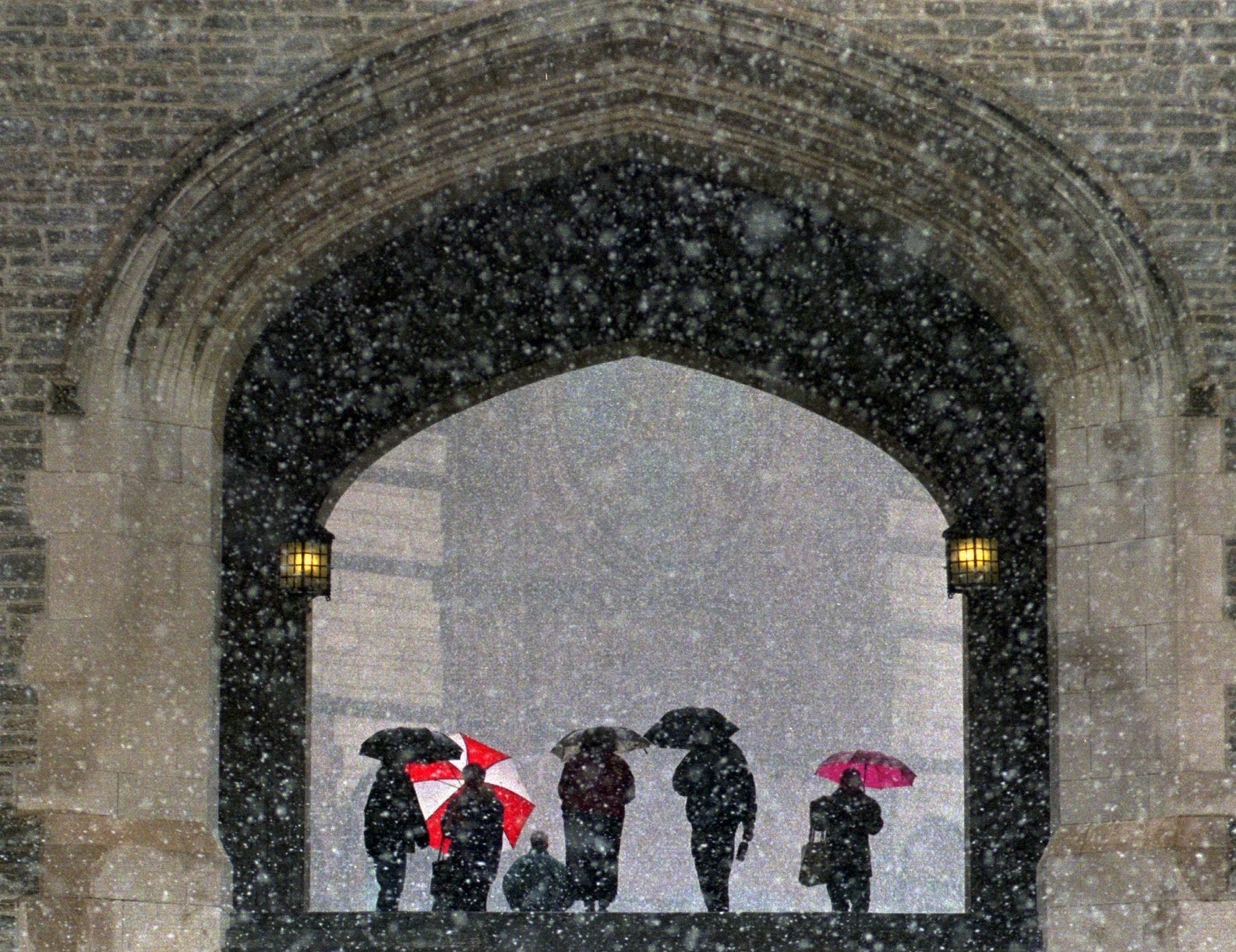 While the investigation concluded years ago, the paper trail it generated is now the subject of an ongoing legal struggle. Students for Fair Admissions, an anti-affirmative action group that has made a practice of suing elite colleges over their admissions policies, is pushing for the release of all the documents, claiming they contain proof of racial discrimination.
The group — led by Edward Blum, who has crusaded to end race-based laws across the country, including the Voting Rights Act — has demanded access to the Education Department's full investigation, including years of data and detailed admissions files for hundreds of applicants.
Only a small number of those files have so far been handed over, after Princeton took the unusual step of suing to block the release of the rest, claiming it would violate students' privacy and damage the university's reputation.
"Right now the process is so shrouded in secrecy — to the point that Princeton is claiming that to provide any information about how students are admitted would represent revealing trade secrets," said Richard Kahlenberg, a senior fellow at the left-leaning Century Foundation and an affirmative action critic who works with Students for Fair Admissions. "It's pretty extraordinary."
A Princeton spokesperson, Daniel Day, said in a statement to BuzzFeed News: "Given the holistic nature of the University's review, it would be misleading to draw any conclusions from isolated words and phrases that were made by individual readers more than a decade ago."
The documents that have yet to be released include the actual application files, the full comments from admissions officers, and — perhaps most important to those accusing Princeton of discrimination — detailed data about how many students of each racial group applied and were admitted, as well as their academic credentials.
"Bright premed, but like many others."
Students for Fair Admissions has already successfully obtained six years of admissions data from Harvard University, which it is suing over similar allegations, despite a fight by the university to keep it secret. It wants similar data for Princeton; Blum has called that information a potential "smoking gun" in their wide-ranging case for discrimination against Asian-Americans.
Every admissions officer interviewed by the Education Department said explicitly that they did not think it was more difficult for Asian-Americans to be admitted.
But Blum, Kahlenberg, and others say that the data that is available undermines this assertion. They argue that while the share of Asian-Americans applying to Ivy League and other elite schools has risen steadily, the percentage of Asian-Americans making up their classes has stayed relatively stable. Meanwhile, they say, research shows that Asian-Americans must score significantly higher on their standardized tests in order to be admitted — 140 points higher than a white student, according to one study.
Students for Fair Admissions claims that at the root of this alleged discrimination against Asian-Americans is affirmative action itself. By admitting black, Latino, and Native American applicants with lower academic scores, they say, elite colleges are discriminating against Asian-Americans — and whites, who also generally must score higher on tests to be admitted, though not as high as Asian-Americans.
Many Asian-American groups argue, however, that the campaigners are less concerned with the plight of Asian students than they are with ending affirmative action altogether.
The activist group is using Asian-Americans as a "wedge to accomplish the decimation of a program that benefits African-Americans, Latinos, Native Americans, and historically, at times, Asian-Americans," said Nicole Ochi, an attorney with Asian Americans Advancing Justice-LA, a group that is opposing SFA in a lawsuit. The majority of Asian-Americans support affirmative action, Ochi noted.
If Asian-Americans are being discriminated against in college admissions — an assertion Ochi said she hasn't "seen any real data" to support — "that's something we'd be interested in looking at and fighting against, because we represent Asian-Americans. But the remedy for that is not getting rid of affirmative action."