Watchdog Let $6 Billion In Federal Funds Go To Colleges Under Government Investigation
The controversial accreditor has promised reforms, but authors of a new report say its actions reflect "desperation — not a serious commitment to change."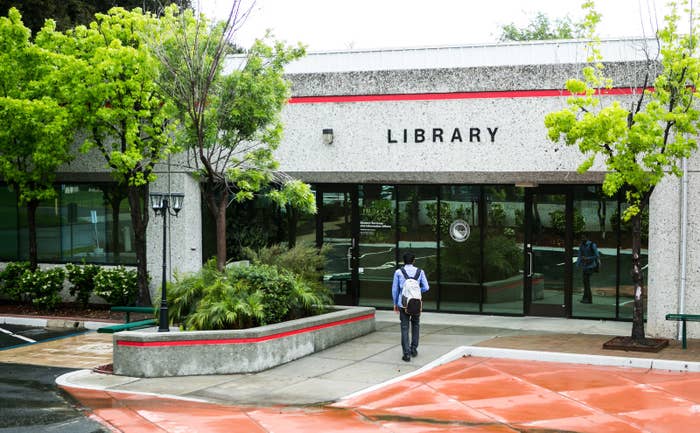 A controversial college watchdog has overseen the flow of almost $6 billion in taxpayer money to universities and corporations under state or federal investigation, according to a new report released Monday.
The Accrediting Council for Independent Schools and Colleges, or ACICS, has shown a "pattern" of giving a green light to colleges with bad track records — and of failing to take serious action even after authorities get involved, said the report from the Center for American Progress, a left-leaning think tank.
Among the five major national college accreditors, the 725 campuses overseen by ACICS have the worst graduation rates, the lowest rate of students repaying their student loans, and the second-worst student loan default rates, according to an earlier analysis by ProPublica.
Accreditors play a central role in the American higher education system, and their stamp of approval allows colleges to tap into the trillion dollar federal student loan system. The independent watchdogs must be authorized by the federal government, and this month the Education Department will decide whether to renew its relationship with ACICS. More than a dozen state attorneys general have called for its accrediting power to be revoked.

More than half of the federal money collected by ACICS' member schools since 2013 went to colleges under government investigation. One of those schools was Corinthian Colleges, among the country's largest for-profit college chains, which was shuttered for good in 2015 in the wake of a slew of lawsuits and investigations.
ACICS has been announcing significant changes ahead of the Education Department hearing; on Monday, it announced a "hiatus" on new member schools and an "ethics board" to review colleges under scrutiny. In April, the agency approved some sanctions against the large for-profit college chain ITT Tech, which was charged with fraud by the Securities and Exchange Commission last year.

The accreditor is "determined to restore trust and confidence in the accreditation process," Anthony S. Bieda, ACICS' Executive, said in a statement Monday. "No stone will be left unturned. Every aspect of the agency must be re-evaluated, fortified and enhanced."

The CAP report called many of the changes imposed by ACICS "inadequate." After facing years of criticism, "changes made two months out from the meeting suggest desperation — not a serious commitment to change."
ACICS also accredited FastTrain College, which hired strippers to entice young male students to enroll, according to a Department of Justice investigation. In 2011, ACICS named the college an "honor roll institution," the report said. In 2012, the FBI raided FastTrain, eventually sentencing its president to 8 years in prison on charges of stealing more than $6.6 million in aid.

ACICS had done almost nothing, at least publicly, to sanction any of the college chains under investigation, the report said, except for temporarily postponing its decisions until the following meeting.
The Education Department has sharply criticized all of the country's college accreditors for failing to crack down on poorly performing schools, calling them the "watchdogs that don't bite." The report found that ACICS' standards are substantially "weaker" than most accreditors: it measures the number of students who return to their program rather than the number who graduate, the more common standard, and it has among the lowest requirements for job placement rates.