5-Hour Energy Sued For Deceptive Advertising
At issue are the drink-maker's claims that 5-Hour Energy contains a "unique blend of ingredients" that boost energy and prevent crashes.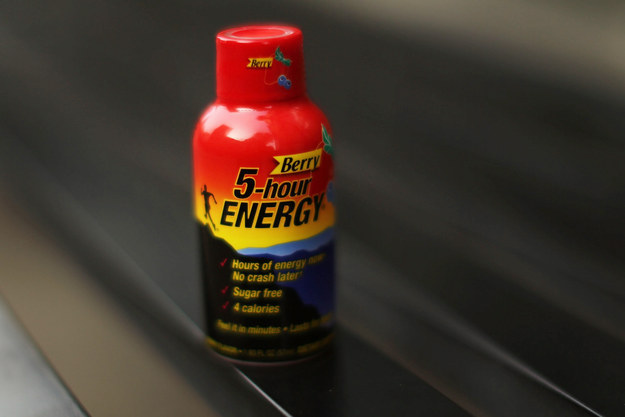 The makers of 5-Hour Energy have been sued in three states over allegations that the company engaged in deceptive advertising.
At issue are the company's allegedly misleading claims that the energy drink contains a "unique combination of ingredients" that provide an energy boost, preventing a caffeine-induced "crash," Reuters reported. The lawsuits allege that the drink's only effective ingredient is concentrated caffeine. The suit also claims the drink-maker misled consumers by saying the drink had been recommended by doctors.
The suits, filed in Oregon, Washington and Vermont, seek an injunction to 5-Hour Energy's advertising as well as civil penalties and restitution for consumers. They are the result of a 2012 investigation by 33 states into 5-Hour Energy manufacturer Living Essentials and its parent company, Innovation Ventures.
"Plainly and simply, in Oregon you cannot promote a product as being effective if you don't have sufficient evidence to back up your advertising claims," Oregon Attorney General Ellen Rosenblum said in a statement. Similar suits are expected to follow in other states, Rosenblum said.
A representative for 5-Hour Energy called the lawsuits "grasping at straws" and said they amounted to "civil intimidation."