Martin Shkreli — best known as the "pharma bro" who jacked up the prices of a life-saving antiparasitic medication from $13.50 to $750 — is on trial for securities fraud in federal court in Brooklyn. On Thursday, attorneys presented closing arguments in his trial, which is expected to go to a jury today.
Here's what his day in court looked like.
Martin Shkreli and his defense team walk to court. A guard told me that Shkreli was disappointed that no journalists waited for him when the trial date fell on the long 4th of July weekend. "Make me some money, Marty", one cameraman joked.
Press waiting outside the courtroom for the Martin Shkreli trial. Because of the trial's profile, we had to walk through an additional metal detector.
Martin Shkreli and his defense team watch as the prosecution explains how his alleged Ponzi schemes began to unwind.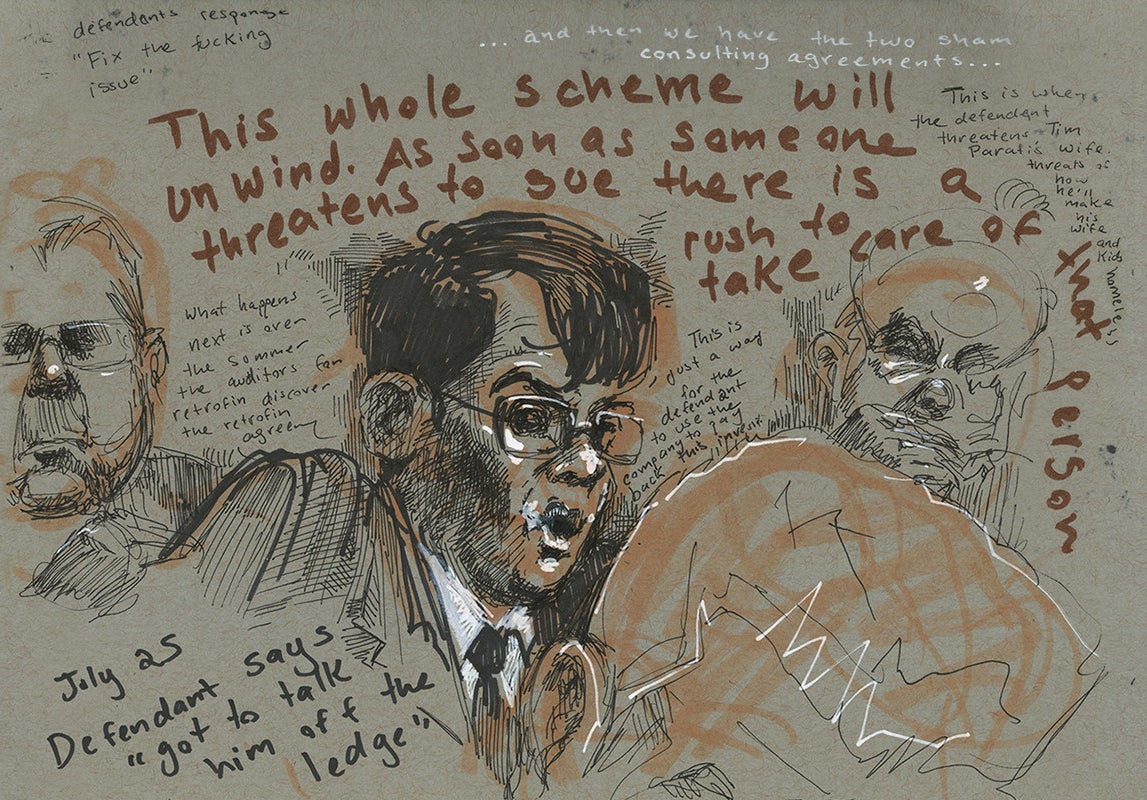 The prosecution describes how, when a female investor began to have concerns about one of Shkreli's allegedly fraudulent hedge funds, Shkreli dismissed her as ignorant and overly emotional.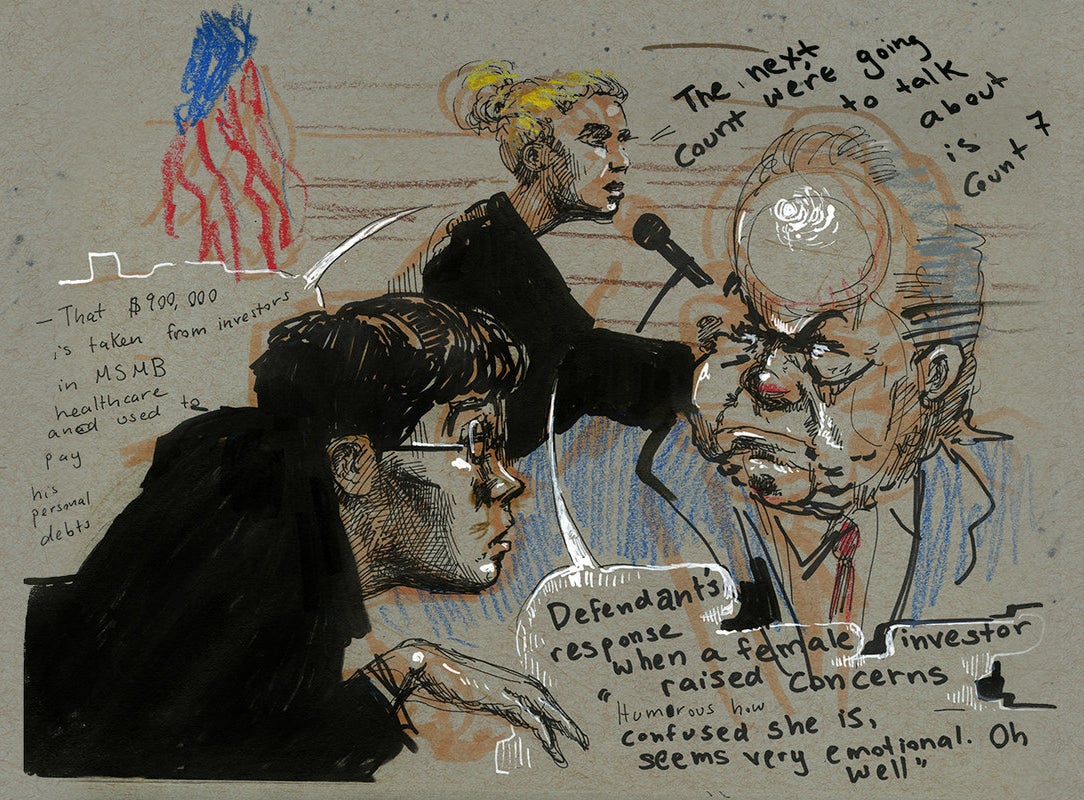 Martin Shkreli, who is charged with eight counts of security fraud, snickers when the prosecution calls him a liar.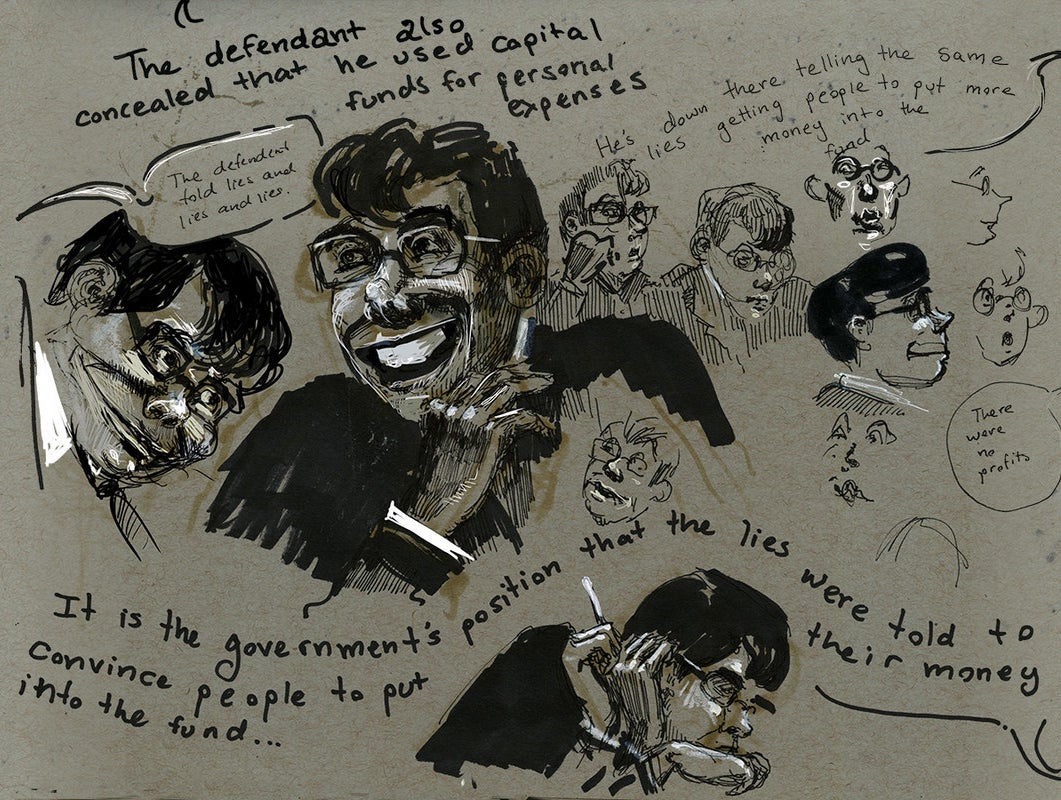 Shkreli laughs while the prosecution details his history of lies and psychological manipulation.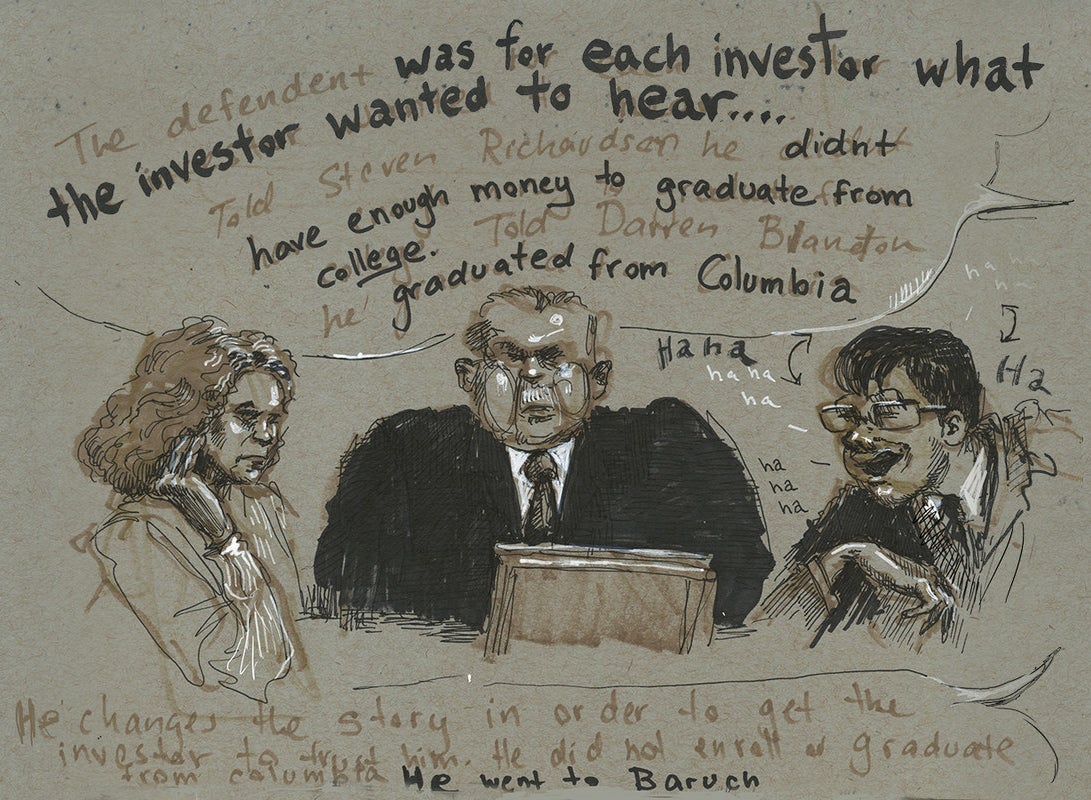 Shkreli jokes with his team during a break.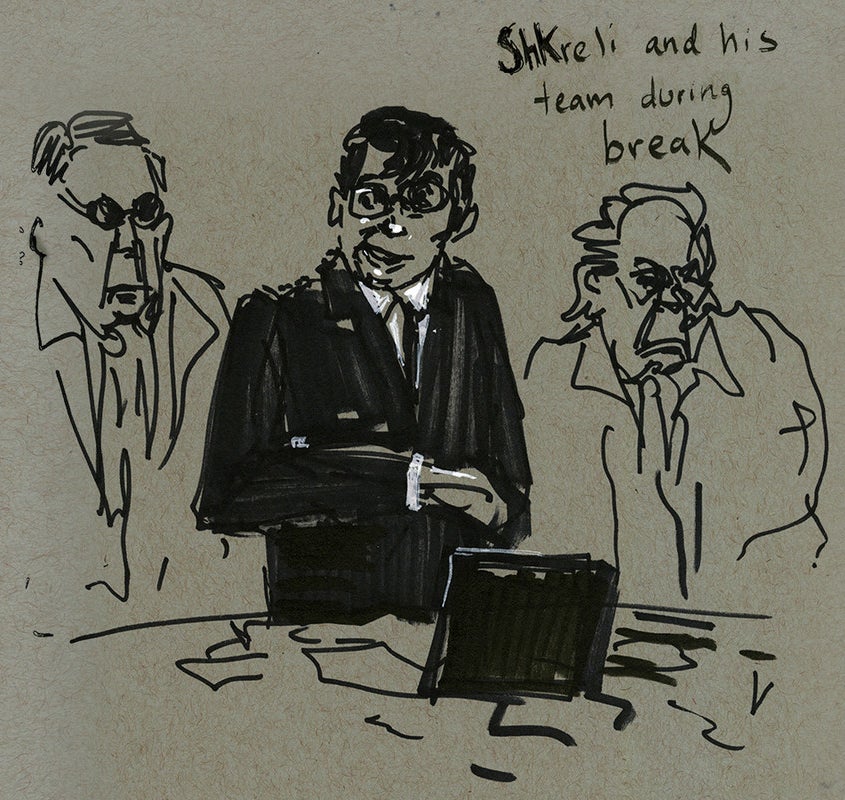 Journalists watch the Martin Shkreli securities fraud trial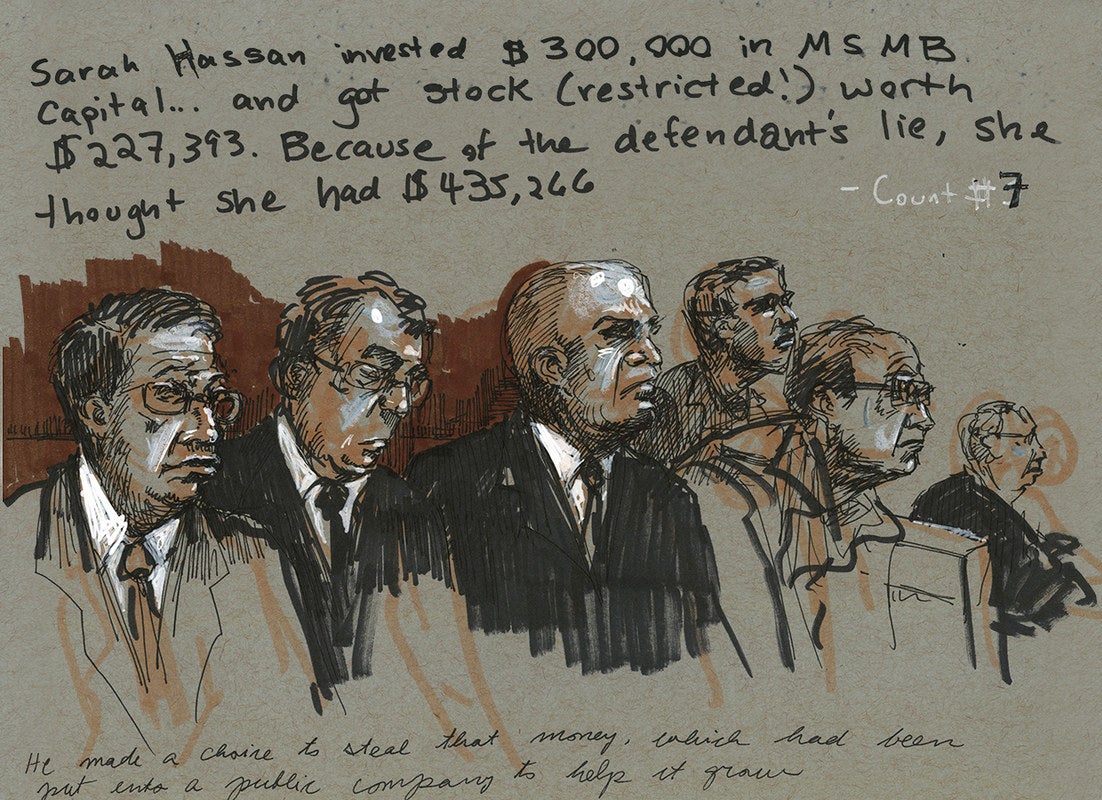 Martin Shkreli with his lawyer, Benjamin Brofman, who previously represented Dominique Strauss Kahn when he was accused of sexual assault.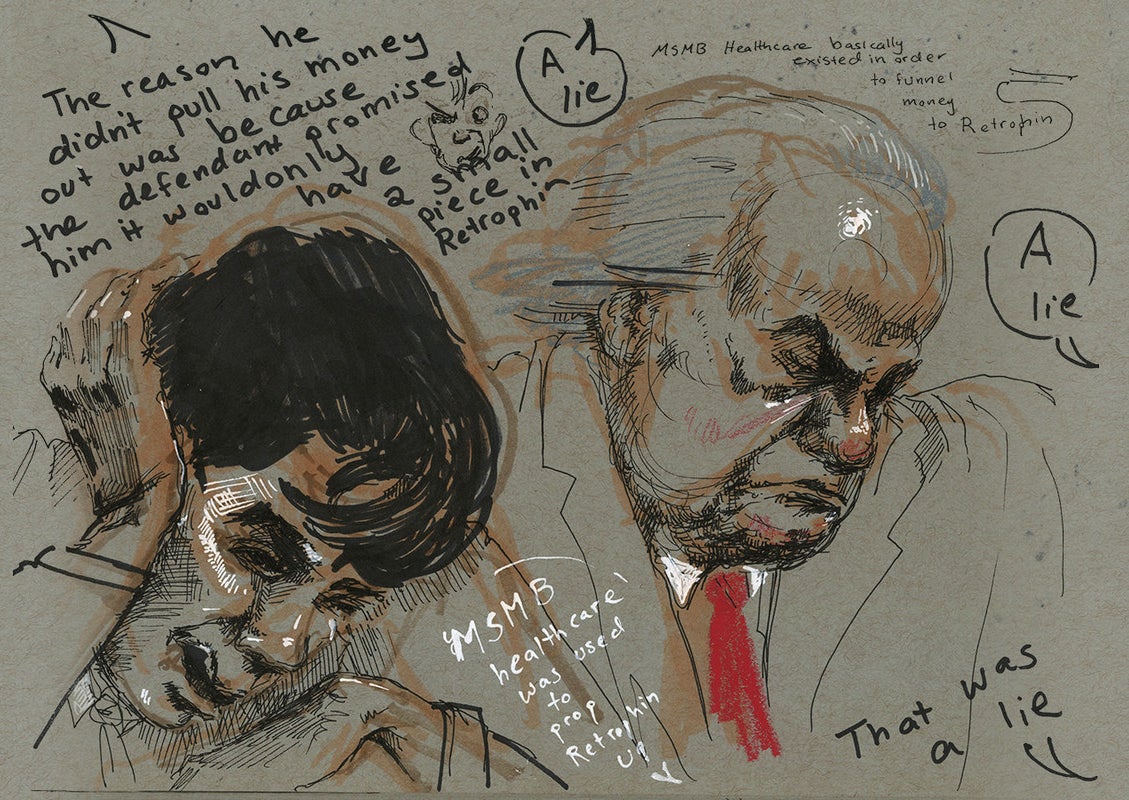 The prosecution begins its closing statements.