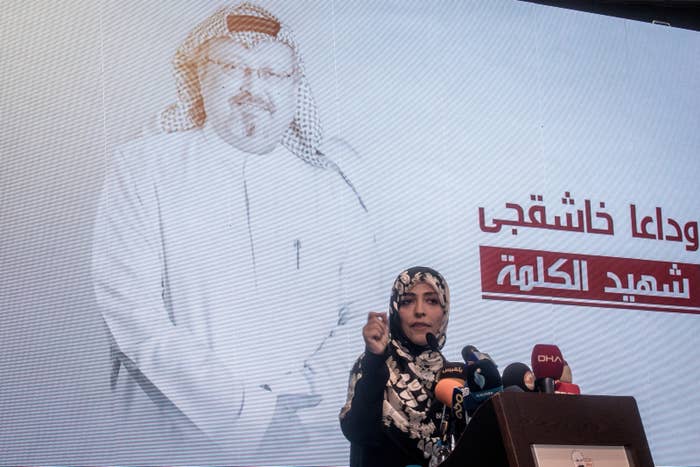 Saudi Arabia is the second-largest buyer of weapons in the world — it spent a combined total of $13.2 billion on weapons from 2014 to 2017 — a fact that has made it unlikely that European countries with huge arms industries will use weapons sales as a tough response to the murder of Jamal Khashoggi.
To date, only Germany has halted sales to Saudi Arabia, pending what it calls a "credible resolution" to the Khashoggi case — it agreed to sell $450 million worth of weapons to the kingdom in 2018. France and the United Kingdom have taken no action — since 2014, France has sold $475 million worth of weapons to Saudi Arabia, and the UK has sold $2.6 billion.
And, while the United States recently ended the refueling of Saudi-coalition aircraft in the war against Houthi rebels in Yemen, Donald Trump has made it clear that cutting off sales to Saudi Arabia — over Khashoggi or the war in Yemen — is not on the table after he secured a vague promise in 2017 that Saudi Arabia would buy $110 billion in weapons over the next decade. He's likely to hold to that position, despite bipartisan congressional proposals to end sales to Saudi Arabia and the US imposition Thursday of sanctions on 17 Saudis over the Khashoggi case.
Which leaves tiny Belgium with a special quandary: Arms sales are one of the major sources of jobs and income in one of its most blighted regions, Wallonia, where manufacturing has suffered from globalization, only to be replaced by narcotics trafficking. It doesn't help that the Wallonian government owns one of the largest small and combat arms manufacturers in the world, FN Herstal. In 2017, Saudi Arabia bought an estimated $173 million of weapons from FN Herstal.
"Wallonia is a company town, and the company makes machine guns," a Belgian police official who supervises financial crimes investigations in southern Belgium told BuzzFeed News. He asked for anonymity because he's not authorized to speak to the media.
"Now there's nothing wrong with making high-quality machine guns and selling them according to international norms, but as the poorest part of Belgium, Wallonia can't turn its back on 150 million euros annually from this single source. Certainly not if the French, Americans, and UK aren't going to do it as well," he said.
Those countries are also unlikely to stop selling weapons to Saudi Arabia.
"Billions of dollars in contracts that offer significant employment to the manufacturing and high-tech sectors isn't something anyone can afford to just discard," said a former EU ambassador to the Middle East whose consulting clients now include Saudi Arabia and its allies Egypt and the United Arab Emirates. The former diplomat spoke candidly in exchange for anonymity so as to not to offend high-paying clients.
"We are watching Trump in real time desperate not to interrupt the money train that is oil for money for security and huge amounts of high-tech weapons to point at Iran," the former diplomat said. "France and the UK are being less crass about it but are just as worried. But compared to those three, the Belgians have much less leverage as it's such a small economy."
FN Herstal — which is owned by the Herstal Group, a wholly owned Wallonian government investment vehicle — has been selling weapons for at least 130 years. Its current global incarnation owns both US brands Browning and Winchester, famous among purchasers of sporting firearms, and FN Herstal itself, which caters to security and defense clients with factories or offices in Belgium, the United Kingdom, the US, and Finland.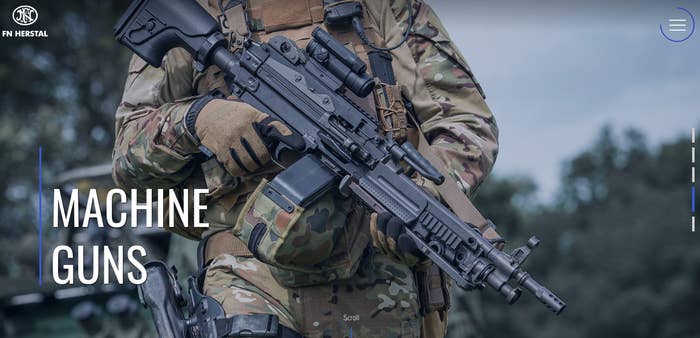 The firm's been under scrutiny for sales to Saudi Arabia even before Khashoggi's murder because of criticism of the Saudi-led war in Yemen, where human rights activists have claimed that FN products have been used against civilians.
In March 2017, Belgium's humanitarian aid and development minister, Alexander De Croo, called on FN to stop sales to Saudi Arabia. But Belgium grants remarkable autonomy to its regional governments, and as a federal minister, De Croo had little authority to pressure Wallonia over the firm's sales.
FN is one of the last large manufacturing concerns in southern Belgium, which was once known for heavy industry but has been economically gutted by globalization, like many other once-promising industrial economies. The result has been a burgeoning illicit drug industry.
"Thousands of well-paying factory jobs can't be replaced down here," the police official said. "We already find that these former industrial sites are being converted to small to large scale drug labs along the border towns [connecting Belgium, France, Netherlands, and Germany], FN is one of the last major employers in the region that is legitimate."
According to local news reports, Willy Borsus, the president of the Walloon Region, told reporters last week that Wallonia would participate in a boycott of Saudi arms sales, should one develop, but would not go it alone, citing Belgium's small size and its inability to pressure the Saudis to change.
"Belgium and FN are being very quiet right now, and that's probably the best move," said the former EU diplomat. "It's bullshit to think the Belgians alone can change Saudis' behavior compared to the UK and the Americans. Why should the little guy go out on a moral limb if the Americans won't?"