The possibility that Interpol will select a Russian police general as its new president has raised a public outcry in the US and Europe amid claims that Russia has abused the international police agency's "red notice" system to harass political dissidents.
But the biggest abuser of the alert system isn't Russia, say European law enforcement officials — it's Turkey, whose government has been on a two-year-long pursuit of citizens it claims supported a 2016 coup attempt.
"Obviously we have concerns about politicization by any members and yes, the Russians have been aggressive in pushing notices on dissidents and critics. But the majority of the questionable requests we get in the EU are from Turkey," said a senior Belgian law enforcement official who spoke on the condition of anonymity to discuss sensitive diplomatic subjects.
"Since the [July 2016] coup attempt, we have seen hundreds of requests for extradition generated by Ankara for people who couldn't possibly have been involved in the coup itself beyond being political critics of the current regime," the official said. "Many EU countries are ignoring these requests, which has been an underlying source of tension with the Turkish authorities. Many of the diplomatic spats that we have seen between Turkey and, say, the Germans and the Dutch can be linked to this anger by the Turks that we don't arrest their critics."
Interpol was developed in post–World War II Europe from an earlier incarnation that had been commandeered by the Nazi regime and moved to Berlin in 1942. Primarily a series of databases that allow local law enforcement officials to check for outstanding international arrest warrants, Interpol also manages lists of stolen passport numbers and gathers information about international criminal rings, including drug traffickers and pedophiles.
But as authoritarian regimes such as China, Turkey, Russia, and others push their political agendas in an increasingly robust manner, concerns have arisen over such collaborative efforts as Interpol.
"It's an invaluable resource as a law enforcement database network but it was never designed for political pressures like this, and it's unclear how much you can reform an organization like Interpol, which is, frankly, much like the UN in that it's only as effective and credible as the countries that participate in it," said the Belgian official.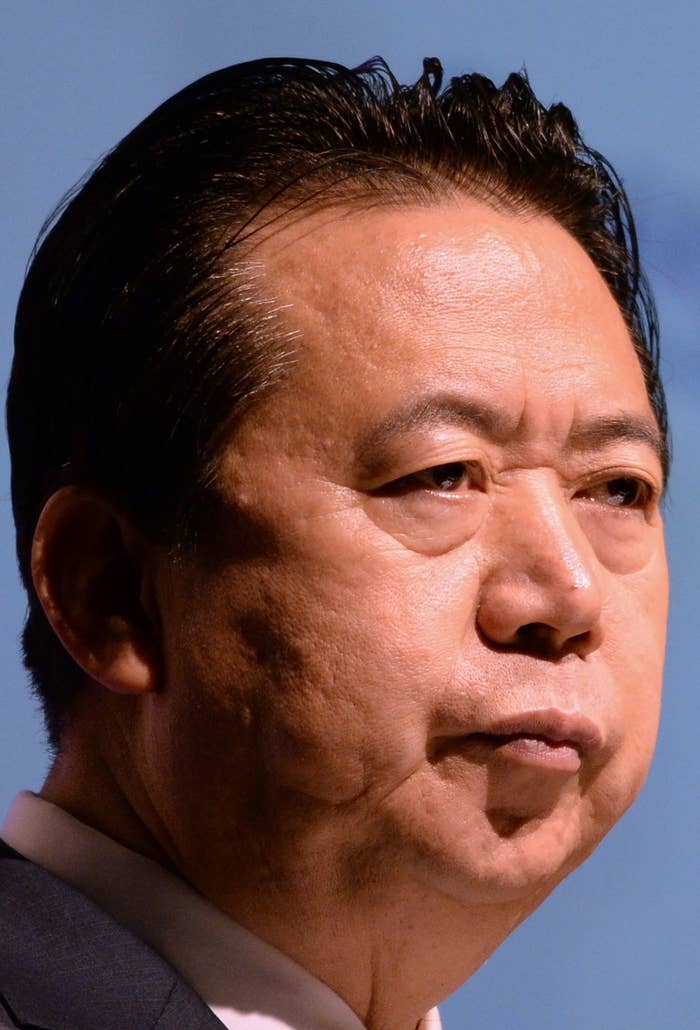 One hundred and ninety-two Interpol delegates meeting in Dubai are expected to vote Wednesday to name a new president — replacing the last one, who disappeared after being recalled home to China. Meng Hongwei, who was also China's vice minister of public security, is believed to have been arrested in a corruption crackdown.

Alexander Prokopchuk, a general in the Russian Interior Ministry who is currently a vice president of Interpol, appears to be the frontrunner for the position, but critics of Russia say that in light of past Russian abuses of the "red notice" system, a Russian police official would be a dangerous choice.
"If a Russian were to become head of Interpol, I think that will put the organization in grave danger of being fully discredited ... and particularly if the Russians then try to use this new person to chase after me after it's already been established that Russia has abused Interpol several times before," UK-based financer Bill Browder told the Associated Press after a London press conference criticizing the possibility.
Browder, a longtime critic of Russian President Vladimir Putin, ran an investment fund in Moscow until 2005 when amid a power struggle with the government he was forced to flee Russia and his lawyer, Sergei Magnitsky, died in a Moscow prison. Browder has since campaigned for strong sanctions on Russia, which has responded with a series of charges against him, including fraud, tax evasion, and, on Monday, murder.
In September, Browder was briefly detained by Spanish police on a Russian-issued red notice.
An Italian law enforcement official, however, said it was unclear how big of a change the selection of a Russian Interpol president would be in light of the agency's structure.
"I get why people are unhappy but the president chairs meetings and advisory boards, it's not a top-down paramilitary organization like a police force," the official, who does not have permission to discuss diplomatic struggles on the record, said.
"The problems with Interpol stem from the member nations and their behavior, Interpol can't compel an arrest, remember, so I feel like some or much of this is political score-settling in light of the fact that the last president was a Chinese law enforcement official. They're not exactly a bastion of liberal thinking in terms of law enforcement."
But Fair Trials, a UK-based group that advocates for Interpol reforms, strongly disagreed in a letter sent to the meeting Monday night. The letter, from Fair Trials' CEO, Jago Russell, to Interpol's secretary general, Jurgen Stock, acknowledges that the Interpol presidency is a long-term guidance position while Stock's secretariat maintains "operational control" of the group. The letter said that Heng's disappearance — he'd been president since 2016 — and the outcry about the Russian candidacy had hurt the group's reputation and that more transparency should be used in the presidential selection process.
Prokopchuk's election probably won't improve or worsen the abuse of Interpol's red notices, experts said.
"The Turkish government has a poor reputation for its abuse of Interpol's red notices as well as its Stolen and Lost Travel Documents system," said Aykan Erdemir, a Turkish analyst and critic of the current regime with the Foundation for Defense of Democracies. "Ankara's misuse has drawn vocal criticism from both the German government as well as the European Parliament, especially following the arrests of a German Turkish writer and a Swedish Turkish journalist in Spain."
Turkey has issued warrants, arrested, detained, or placed under travel ban against more than 100,000 people since the coup attempt. And it has pushed for official extradition or unofficial rendition of hundreds of others, often for merely supporting Fethullah Gulen, a cleric living in the US that Ankara has accused of masterminding the coup attempt through his enormous international network of followers and supporters.
Turkish officials have regularly pressured the Trump administration to turn over Gulen, who has been a permanent US resident for years, including schemes that involved the president's current lawyer, former New York City mayor Rudy Giuliani and Trump's first national security adviser, retired Army Lt. Gen Michael Flynn, both of whom were paid by Turkish interests to push for Gulen's extradition.
Concerns about Turkish abuse of red notices was cited in August by the European Commission, which issued a statement calling "first and foremost for INTERPOL and its member countries to address weaknesses in the system and put in place the necessary measures to prevent such abuse of INTERPOL's procedures."